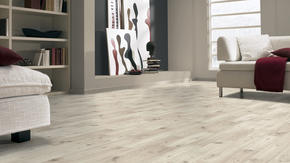 KEY FEATURES

Slip-resistant grip for extra safety
17dB sound reduction
Resistant to scuffs, scratches and stains
15-year warranty
Offered in a range of timeless wood, stone and chesstone designs, the Essentials 240 home vinyl collection offers a compact and comfortable flooring solution that stands up to the wear and tear of daily use. An added slip-resistant grip provides extra safety, making this an ideal flooring solution for bathrooms and kitchens. With our Extreme Protection surface treatment your floor is easy to keep clean and beautiful.
TECHNICAL AND ENVIRONMENTAL SPECIFICATIONS