Desso & EX collection B967 6208-016

Desso&Ex
Desso & EX collection B967 6208-016
Also available as custom rug
Looking for an even more flexible solution? In addition to wall-to-wall carpeting this collection is now also available as a custom rug. Choose your preferred design, size and shape to create a rug that perfectly fits your design project.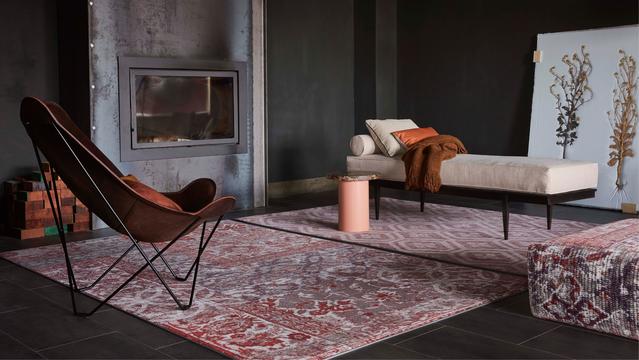 Technical and environmental specifications
The Desso&Ex collection is a cut pile broadloom carpet and made-to-measure carpet rugs collection. It is the result of a successful collaboration between Tarkett and international interior architects studio, Ex Interiors. The Desso&Ex collection offers 115 different designs in near endless combinations for a modern and layered scheme. It encourages playful flooring themes created to highlight - or contrast - key elements within the space with a neutral hue offset against a spectrum of patterns and brought to life in five different soft colour ways; Stone, Carmine, Amber, Leaf and Indigo.
The Desso&Ex Desso & EX collection B967 6208-016 is suitable for applications in: