Desso & EX collection B967 6208-025

Desso&Ex
Desso & EX collection B967 6208-025
Discover the restyled DESSO Essence collections
Mix and match your DESSO Essence carpets! Check out all our restyled Essence collections and discover endless ways to combine in colour and style.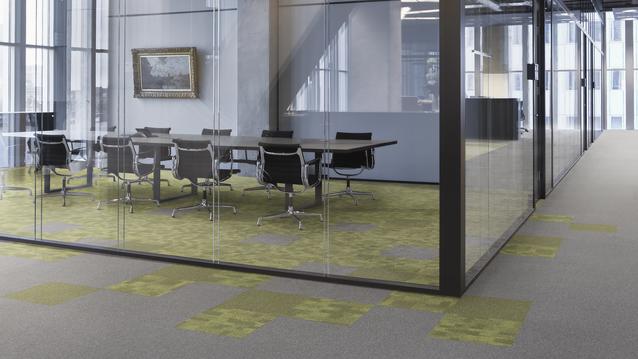 Technical and environmental specifications
The Desso&Ex collection is a cut pile broadloom carpet and made-to-measure carpet rugs collection. It is the result of a successful collaboration between Tarkett and international interior architects studio, Ex Interiors. The Desso&Ex collection offers 115 different designs in near endless combinations for a modern and layered scheme. It encourages playful flooring themes created to highlight - or contrast - key elements within the space with a neutral hue offset against a spectrum of patterns and brought to life in five different soft colour ways; Stone, Carmine, Amber, Leaf and Indigo.
The Desso&Ex Desso & EX collection B967 6208-025 is suitable for applications in: