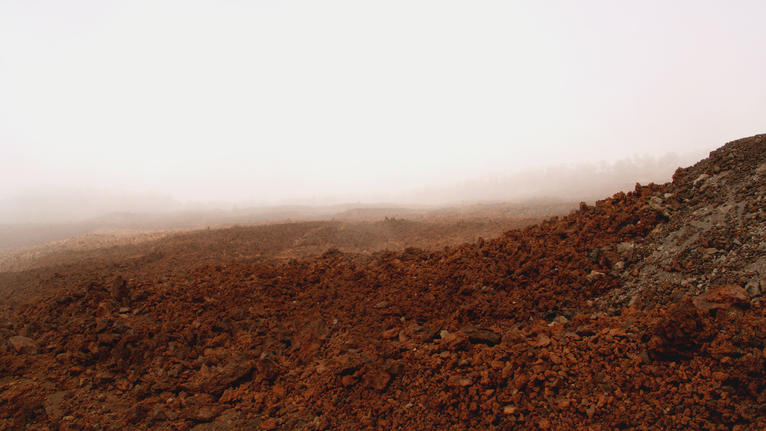 DESSO Human Fascination: Granite
There is a thrill to this earth that will never bore me. Brave landscapes make for a harsh existence and yet I feel revitalised. This terrain is a braille message left for me to read. My feet will leave prints in this vibrant sand, someone else will erase them and build a new path. We are always moving in circles.
The DESSO Granite carpet tiles are marked by 18 colourways, resembling the raw, unpredictable textures of the volcanic earth. Muted, earthy tones meet rich, spiced tones in a three-dimensional design that gives this collection a wild streak. From fiery red to subtle grey, this carpet flooring resembles a terrain of brave, unplanned nature.