Circular Economy requires collaboration. At Tarkett we work with our partners to reach our Sustainability goals and engage in a shift towards Circular Economy models.
They are as committed as we are and working with like-minded organisations certainly makes things not only easier but also more relevant.
Take Restart, our take back program*, we decided to work with well-established partners within the collecting and recycling world to make it happen. Veolia in France and Germany, Vanheede in Belgium, soon Suez in Poland, all have multiple drop off sites at our customers' disposal and run their on logistics fleet to allow for smooth collections. And it does not stop there: as partners, we work together on improvements for the program and try and expand it together.
We are also members of leading organisations to join the conversations on this ever more important transition to Circular Economy and how to actually implement it. Within the Ellen McArthur Foundation's CE100 program, Tarkett is working with others, Academia, Corporations, Cities and Government, leading and participating in co. projects focused on developing concrete Circular Economy solutions.
*contact your local sales representative to get more details on how it operates in your country
Related Article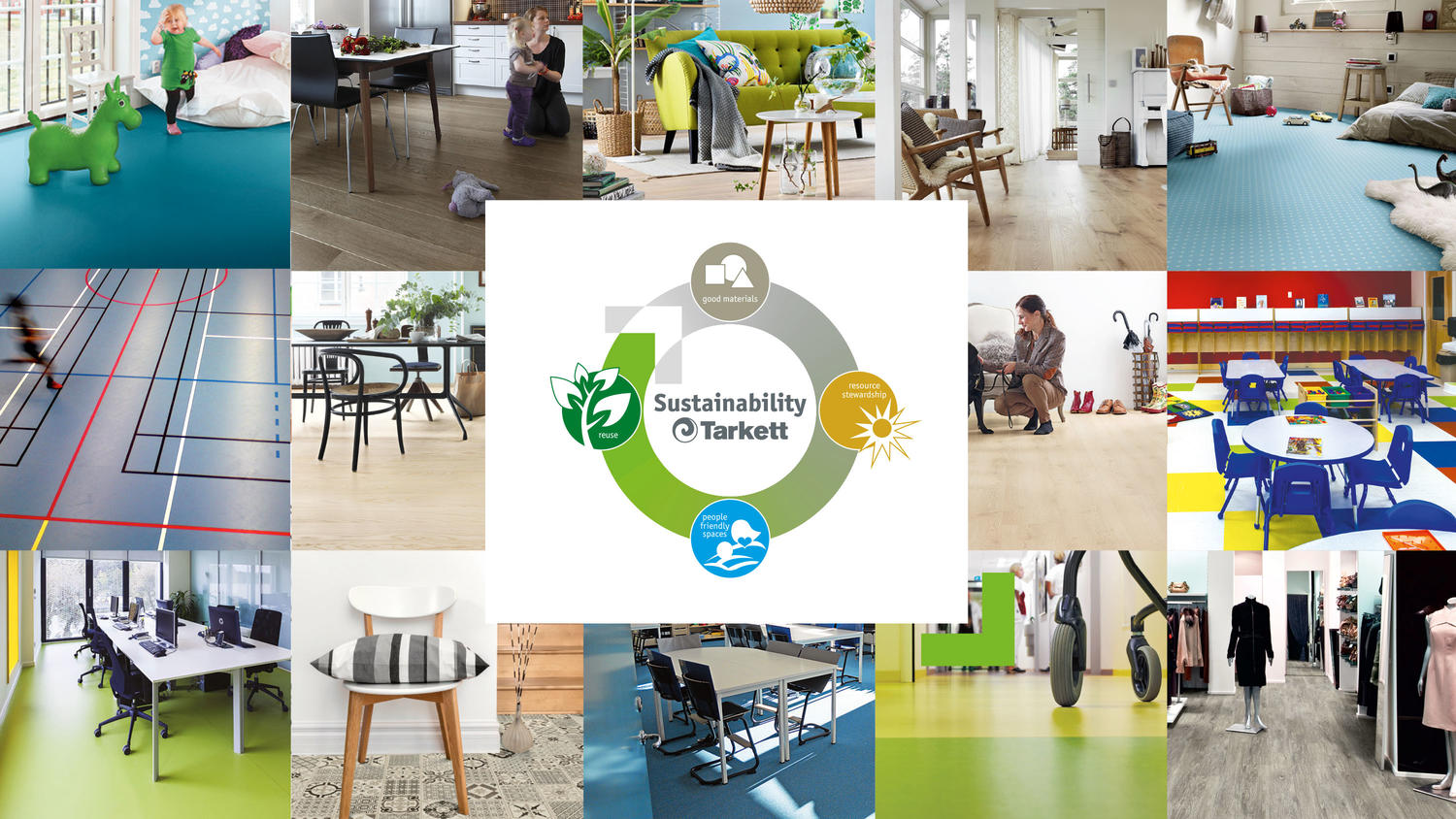 OUR SUSTAINABLE APPROACH: DOING GOOD, TOGETHER
Tarkett's Sustainable approach is based on three pillars aligned on the Cradle to Cradle® principles: Designing for Life, Closing the Loop and Driving Collaboration
READ MORE