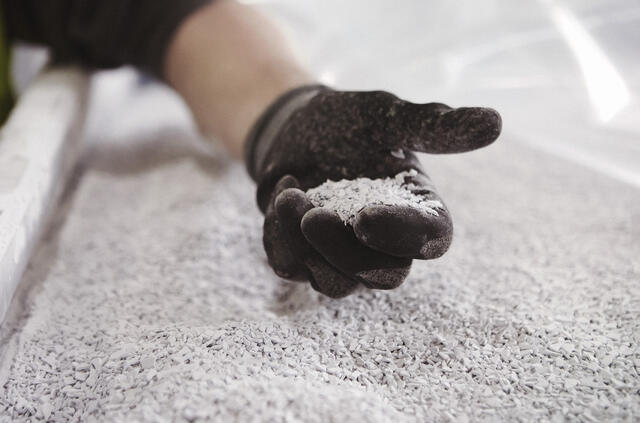 What is the ReStart® Programme?
As the world's population grows, the pressure on natural resources and the environment is set to increase. We are Closing the Loop. We help our customers to manage their flooring waste while contributing to safeguarding the world's natural resources and protecting the environment.

To this end, we invite our customers to join our ReStart® take-back programme.
ReStart® is dedicated to the collection of post-installation and post-consumer flooring, with the aim to recycle and reuse it as a new resource. As project owners are increasingly including site waste management in their calls for tender, ReStart® allows Tarkett's customers to sign up to a cost-effective local take-back programme for flooring.

Companies participating in ReStart® contribute to safeguarding the world's natural resources, protecting the environment and shifting towards a circular economy model.

Between 2010 and 2018, 102,000 tonnes of flooring, including vinyl, linoleum and carpet, were collected in Europe and North-America through ReStart®. In 2018, we collected 3,300 tonnes of installation waste globally through ReStart®.

We partner with well-established waste collectors and transporters within the collecting and recycling world to make it happen. Veolia in France and Germany, Vanheede in Belgium, Suez in Poland, all have multiple drop off sites at our customers' disposal and run their own logistics fleet to allow for smooth collections and sorting.