LINOLEUM: CRADLE TO CRADLE® BRONZE, SILVER AND GOLD CERTIFICATION
Tarkett's linoleum is the world's first to be Cradle to Cradle® certified for its sustainable approach. Made from natural materials such as linseed oil, pine resin, jute, wood and cork flour, and 100% recyclable, linoleum is the ultimate natural and renewable product. The compact linoleum range was Cradle to Cradle® Silver certified in 2011 and have kept the silver level until today, meaning that all ingredients used to manufacture linoleum floorings were identified and positively assessed.
In order to achieve this certification the manufacturing process has to meet several requirements, energy and water use had to be characterized and measures were taken to follow water stewardship guidelines set by Cradle to Cradle®. Regarding Narni, Italy, the linoleum manufacturing site, a closed-loop installation was set up in order to reuse the water used in the cooling process and a commitment to increase the share of renewable energy was taken as well as the CO2 emissions were offset Following Tarkett's commitment to sustainability and eco-design the linoleum floorings lines now also offer Cradle to Cradle® Bronze level certified acoustic products and Gold level certified products for Veneto Essenza 100% linen and for the new Originale Essenza collections.
The latest innovation in the linoleum range is the LinoWall, the first and only approved linoleum wall covering, which is Cradle to Cradle® Silver certified.
Related Article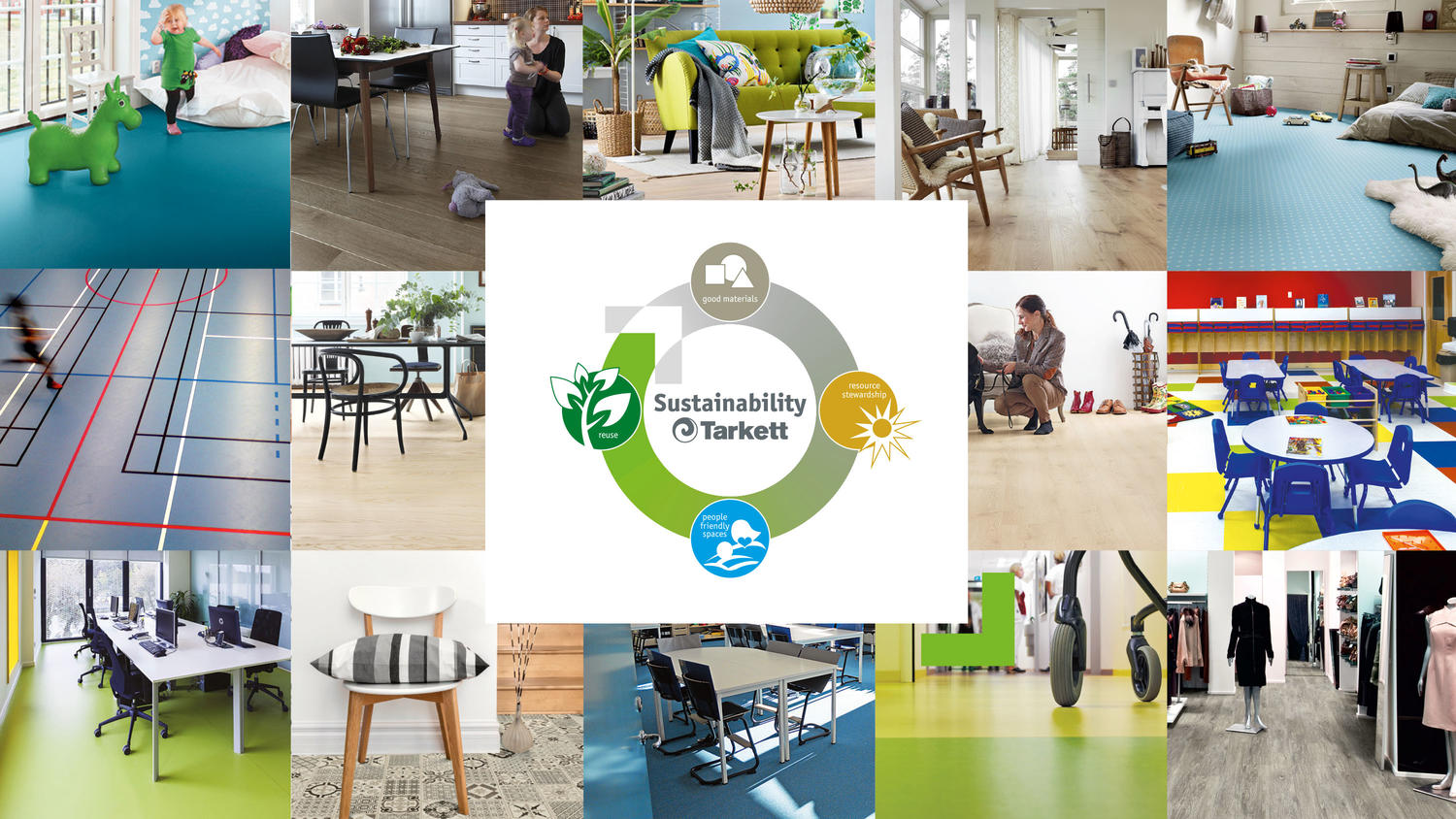 OUR SUSTAINABILITY STRATEGY
Tarkett's Sustainability Strategy for 2020 is based on four pillars aligned on the Cradle to Cradle® principles: Good Materials, Resource Stewardship, People-Friendly Spaces and Reuse
READ MORE