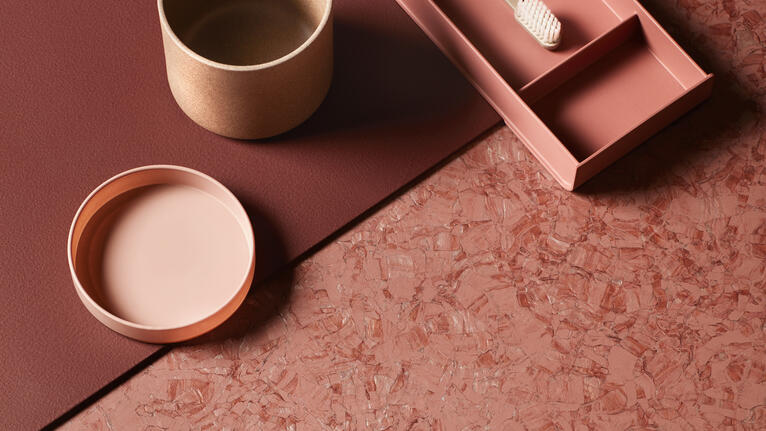 All Accessories
Every floor needs its accessories. They enable to fit a room perfectly or simply give a stunning finishing touch. From skirtings to transition profiles and stair nosings, our flooring accessories offer you a large selection to choose from so that your floor looks beautiful, even in the details, and for a long time.
All-in-one
While choosing your floor at Tarkett, you can also find all the necessary tools to install and add a final touch to your product. From underlayer to spray adhesive, get all your tools at once.
Wide Colour Range
Tarkett offers a wide range of accessories designs to complete your flooring solutions. You can either get a perfect match with accessories matching the floor colour or be a little creative by choosing from other color palettes to create contrasts.
Durable performance
Combining a legacy of expertise with a passion for high maintenance, Tarkett accessories are designed to last. They absorb floors shocks and abrasions and keep walls in good condition to increase your installation and maintenance savings.
Skirtings protect walls from damage and give a clean finish to where the wall and floor meet.
Also known as welding electrodes, they secure the junction between 2 rolls of resilient flooring.
Underlayers help to prepare the installation and offer a barrier against dampness.
Discover installation accessories that includes tools as well as adhesives for different types of floors.
Explore our selection of flooring accessories to put the perfect final touch on your floor.
From drains to gratings as well as spare parts such as water traps, discover our wetroom accessories.
Our selection of sports flooring installation accessories includes transitions and ramp profiles as well as trap doors for sports floors.
Accessories for Professional Flooring
All Tarkett ranges offer a complete list of matching accessories according to the design and colour chose.
From accessibility and safety to an elegant finish, creating the perfect space includes having accessories that tick all the boxes. The catalog recaps all the accessories you need to install your floors and give them a net finish.
From thickness to length and width, review all the technical information before ordering. 
Discover all the tips to perfectly hot weld for Linoleum flooring or to fit a skirting for vinyl. Learn how to install welding rods, skirtings, underlayers, and many more flooring accessories thanks to the Tarkett YouTube playlist.