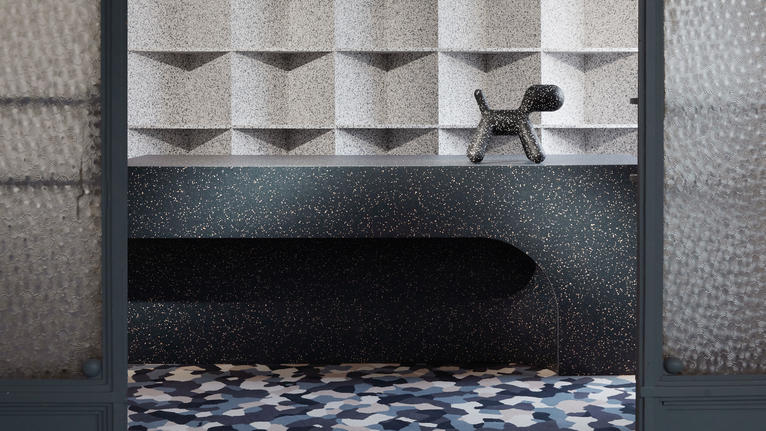 5 colourways for beautiful surfaces
The collection's colour stories unlock vast creative opportunities
iQ surface was imagined by Tarkett to unlock creativity in design and architecture, and truly magnify the potential of one of its most iconic product families, the iQ homogeneous vinyl range. For this range, Swedish design studio Note was invited to collaborate with Tarkett and develop colour stories with the ability to be combined cohesively according to hue, style or narrative.
Tarkett and Note have created a collection that can be combined infinitely, be it with other materials like steel, wood or glass but also colourways that can be combined effortlessly with one another.
Each colour story has a range of tones and brightness levels to captivate a designer and, in turn, the viewer. And the entire iQ Surface collection can be brought into a design not only as flooring but also on walls or structures.
Collection Contrast
The "Contrast" palette plays on monotone scales. Contrasts of light and dark in equal measure with a depth that draws the eye.
Collection Rouge
With its elegant and warm reds, and a youthful expression, Rouge is a soft, playful collection that contrasts well with rougher materials like raw metal.
Collection Sober
A real sense of maturity and class, Sober features timeless blue tones with greys and beige making it vibrant but uncluttered. A couture surface collection.
Collection Dimmed
Misty greens and teals reference nature indirectly. Dimmed is a great colour foundation to spring from, with a solid calm range of colours.
Collection Vivid
Sharp tonal reds and contemporary colour combinations provide a bold palette to work with. Fresh, vibrant contrasts but never overwhelming.