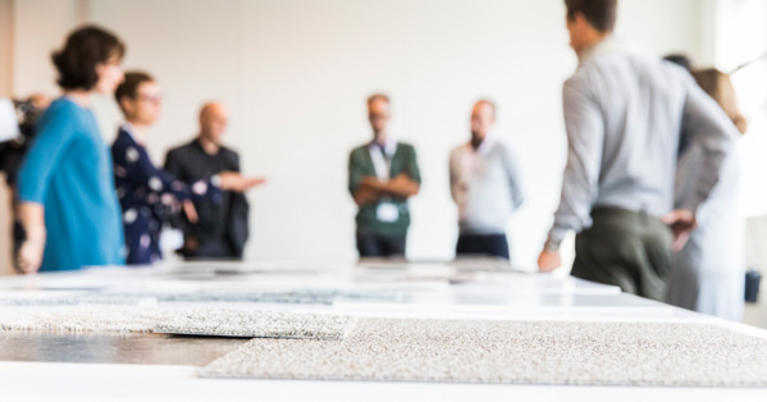 When a stone is cast into water, it displaces the water, creating ripples like an idea spreading out wider and wider. And this is also the effect produced by Circles of Architects, an international network first launched in 2007.
The international Circles of Architects® network is focused on engaging architects and designers in face to face conversations and online networking. We do this to gain inspiration, new insights into markets and trends and finally co-create innovative and stunning carpet designs.
Our dialogue with the A&D community is sparked off at Circles of Architects live events as well as online.
Creativity and collaboration are key
Creativity is crucial to us. Combined with our understanding of the needs of our individual customers, creativity enables us to deliver carpets that have the greatest impact whether that is creating an inspiring workplace or a calm atmosphere for learning in schools or patients recovering from illness in the health sector.