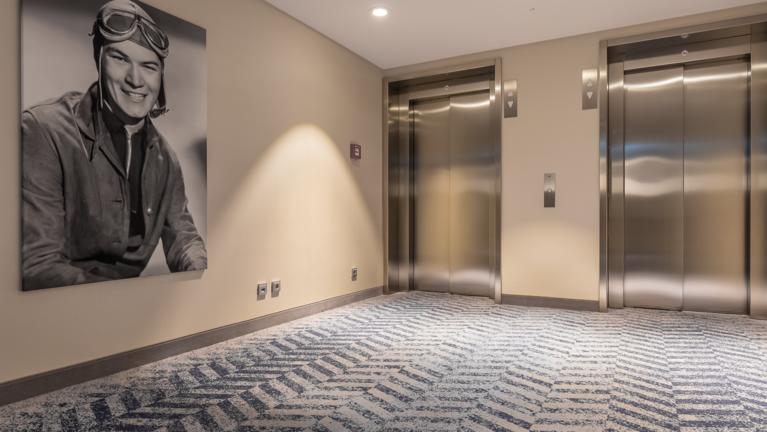 Courtyard by Marriott
2018 | Gilching, Germany
The newly opened Courtyard by Marriott has been the largest hotel in the district of Starnberg since May 2018. The four-star hotel offers a cozy and luxurious feel-good atmosphere. Tarkett's floors, installed in more than 5,000m², make a major contribution to this.
A unique Desso carpet was custom-made for corridors, conference rooms and parts of the lobby. This traditionally woven Axminster rug was designed exactly to the customer's specifications in the Desso Design Center and then installed across 1,100m².
For the hotel's 174 guest rooms, three criteria were key: the floor's high-quality appearance, the well-being of guests and economical cleaning. Tarkett's iD Inspiration 55 proved the right design and practical choice. The authentic wood look of Antik Oak Anthracite design creates a warm and cozy atmosphere in bedrooms for a total surface of 4,000m².
About
Complementing Axminster carpets, Tarkett's iD Inspiration 55 was selected to bring a high-quality and easy-to-maintain solution for guest rooms.
Designer/ Architect
LPH 1-4 Weickenmeier, Kunz & Partner; LPH 5-8 Maier Matthiessen Architekten
Contractor
Hotelprojekt Friedrichshafener Straße GmbH