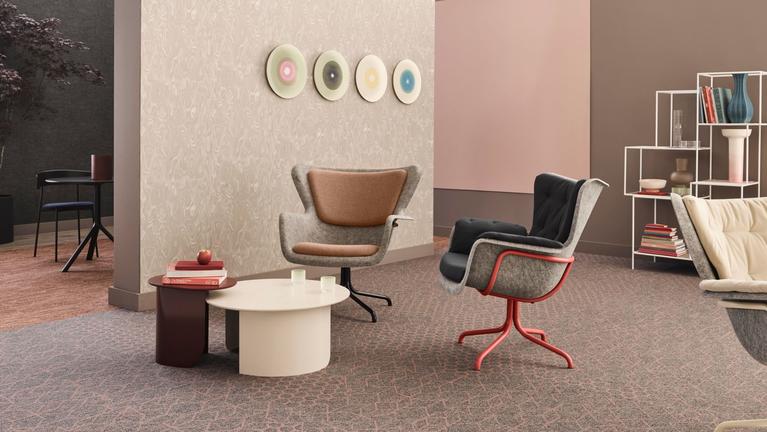 Tarkett's new DESSO® Mode carpet tile collection is the latest design-led flooring solution for commercial interiors. Celebrating the industry's shift towards creating experiential spaces for relaxation, work and play, the product family of five ranges is classic yet thoroughly contemporary.

As well as stellar form, Mode offers many functional benefits – from easy installation to cost-effective maintenance, with individual tiles, or sections of flooring that can be quickly replaced or rearranged as desired. In addition, Soundmaster Lite backing is offered as standard, improving acoustics for added comfort.
 
 
Five elegant designs, 42 colours
Avenue, Eclectic, Scenic, Metropol and Vista each have a distinct personality, but all offer comfortable luxury through a rich, structured loop-pile. Every design in the collection is available in an extensive choice of 42 colours, allowing for complete personalisation. Shades range from vivid through to neutral. And the portfolio of patterns includes a modern interpretation of Art Deco, fresh, trend-led geometrics and a textural dappled design.
The Designs
DESSO Avenue
Art Deco-inspired, Avenue offers a luxurious carpet tile range that's trend-led yet steeped in nostalgia, harking back to a glamourous, bygone era. Combining a vivid colour palette with a rich textural design. The perfect addition to intimate, boutique interiors, comfort is at Avenue's core. Its rich aesthetic is supported by a high quality finish.
DESSO Eclectic
The classic yet contemporary design of Eclectic makes it truly timeless. A woven structure creates a unique pattern that's reminiscent of rippling water. Traditional in its inspiration, a modern twist makes Eclectic feel youthfully bright. Choosing a stand-out shade will only enhance its pattern, resulting in eye-catching flooring that's aesthetically strong and comfortable in equal measures.  
DESSO Metropol
Reflecting the 'always on' nature of the spaces people most frequent, Metropol is cosmopolitan by design. As the lines between hotels, offices and residential locations increasingly blurs, every room should support all facets of work, play and relaxation. In response to this trend, Metropol is outspoken, fresh and youthful, boasting a sharp and geometric pattern.
DESSO Scenic
Rich and raw, Scenic features a velour-like appearance that promotes comfort through a deep tactile quality. Employing shadow play through a dappled effect, light and dark shades can be set against one another to further enhance the feeling of luxury.
 
DESSO Vista
Evoking timeless luxury through a sophisticated plank formation and understated textural design, Vista is the perfect way to inject opulence into any interior . Its structural appearance adds texture through juxtaposing light with dark. The result being an aesthetic with depth and a feeling of high-end quality.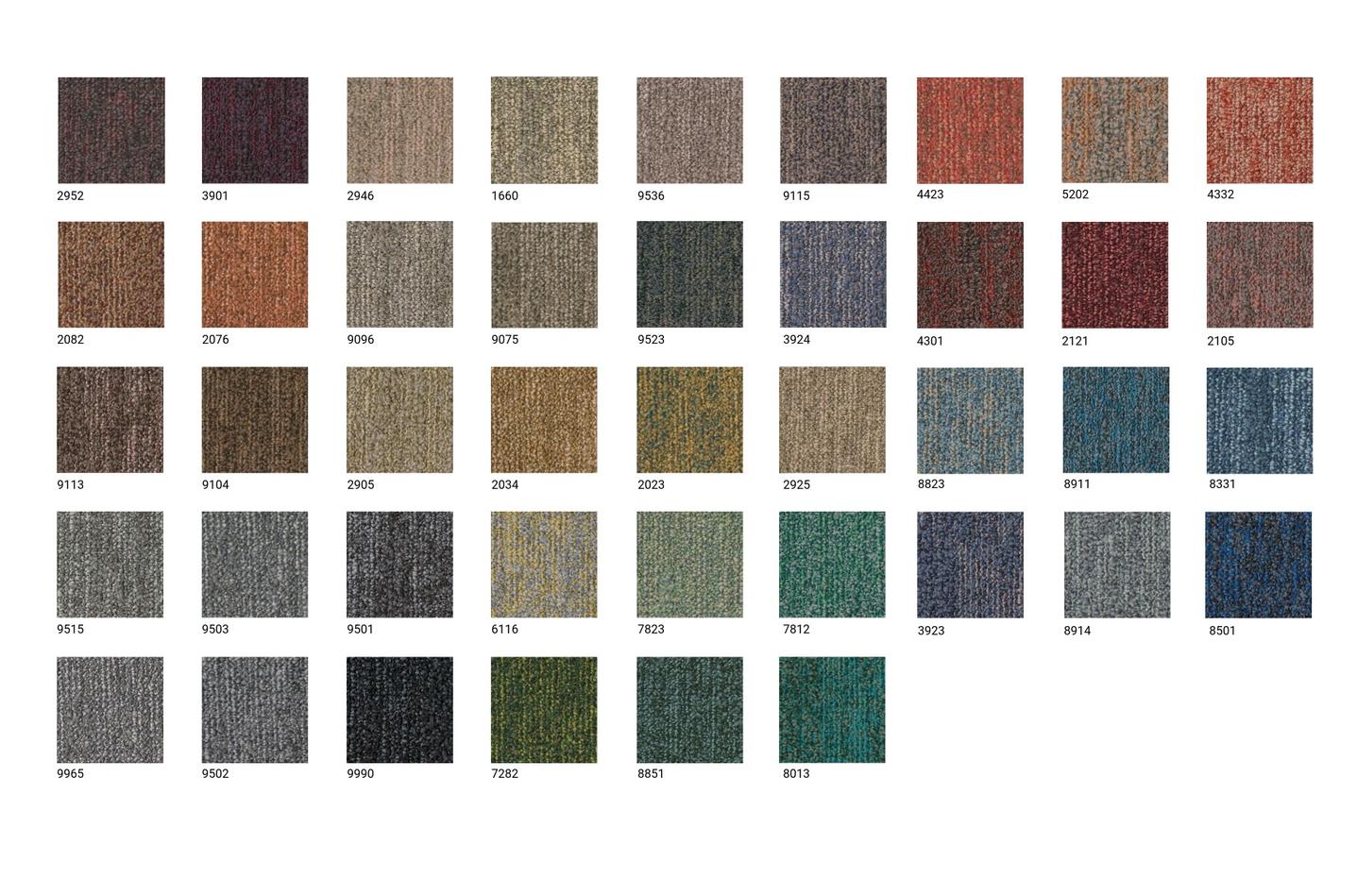 Standard with SoundMaster® Lite
Ambience is everything in the hospitality industry and acoustics play their part in this. Conversation and laughter among friends and colleagues in the restaurant and bar areas; early risers rushing down corridors; collective coming and going in the lobby; conference speakers in full flow – different zones require subtle adjustments to the flooring to keep sounds levels from becoming overwhelming noise.

DESSO SoundMaster® Lite achieves an improvement in sound absorption performance up to +0.15 (αw)², equivalent to up to +100% improvement in comparison to standard carpet designs (αw value between 0.15 and 0.20)³. This felt backing is made from 100% Polyester (80% recycled) and is specifically chosen for its advanced sound insulation and absorption properties.
100% ECONYL®
The DESSO Mode collection contains 100% ECONYL®, a regenerated nylon yarn, made from recovered waste materials such as discarded fishing nets and carpet yarn from our carpet recycling centre.
DESSO EcoBase® backing
DESSO EcoBase is 100% recyclable in our own production process and contains a minimum of 75% recycled chalk from the local drinking water industry.1 In 2015, the DESSO EcoBase backing achieved Cradle to Cradle® Gold level certification and reached Platinum level for Material Health.


1 Llyod's Register assured the Ecobase backing as 100% recyclable and the chalk as 100% pre-consumer recycled material