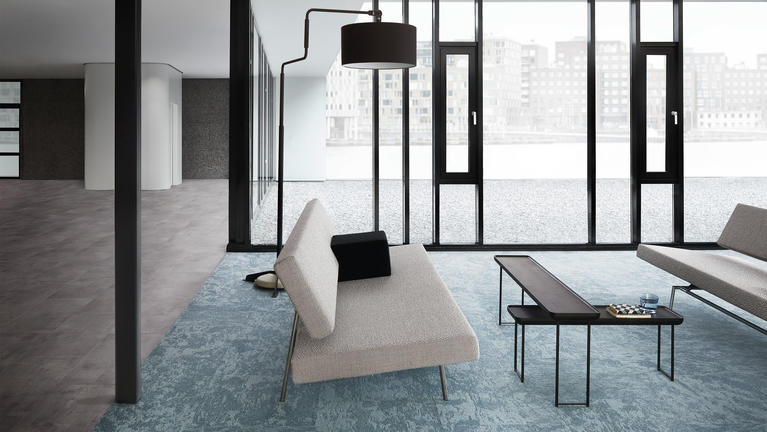 Tarkett DESSO and Velcro industries offer an outstanding solution for a professional installation of DESSO carpet tiles with Soundmaster® (Lite) and traditional backings with special treatment: DESSO QuickFix™. DESSO QuickFix™ is an environmentally friendly solution that's quick, easy to use and easy to remove.
Five reasons to use DESSO QuickFix™
Significantly faster installation time than tackifier
Sustainable choice with zero VOC emission and no odour
A flawless professional finish
Better working position with a purpose-built application machine
Easy to replace individual tiles - or the whole floor - and to remove the tape from the subfloor
 
DESSO Quickfix™ provides all the extra benefits at the same installation cost of tackifier
Carpet tiles are installed in three simple steps with DESSO QuickFix™:
Prepare the subfloor making sure it's dirt and dust free
Fix DESSO QuickFix™ on the floor with the adhesive part and grippers at the top using the special application machine - no need to position the strips per tile. Make sure the tape runs the full lenght of the tile using two strips per carpet tile (2x500mm/tile). Once firmly fixed - install the tiles on top.