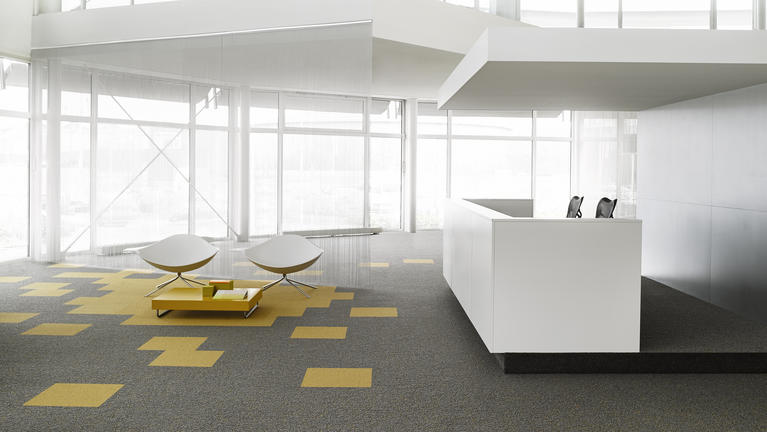 Transitions has been designed to soften interiors by introducing organic structures. It helps architects and designers to bring the outside world in.
DESSO Desert
Desert lends a feeling of vast, open spaces to the indoors with its subtly layered organic design. 
DESSO Salt
With Salt, a striking yet subtle colour accent can be added to the interior. This two-tone, high/low carpet tile has a natural organic structure, which introduces a layer of colour without dominating the space.
DESSO Rock
Rock is a striking textured loop pile carpet tile, inspired by nature and designed to create impact and definition across flooring schemes.
DESSO Grain
Owing to its organic high/low pile structure, Grain adds subtle movement to the space softening any sharp edges of the interior by introducing natural shapes
DESSO Fuse
Fuse is a striking transition carpet tile that adds movement to the floor by effortlessly flowing between two contrasting yet complimentary colour schemes to help zone and divide a space.
DESSO Fields
Fields is a textured carpet tile that gives the distinct impression of a hand-woven textile.