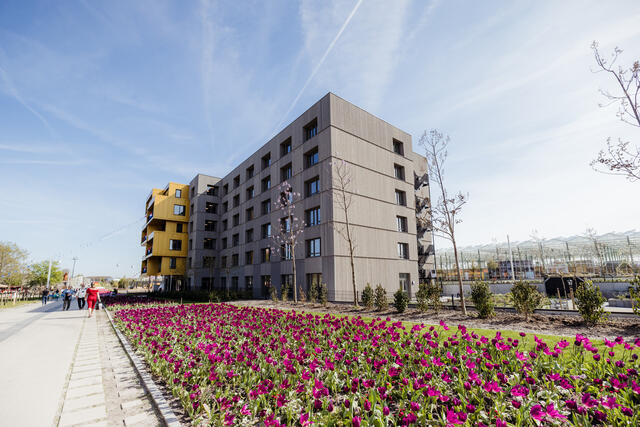 Flora Residential Care Centre
2022 | Almere, Netherlands
When renovating the Flora Residential care centre for people with dementia, it was important to create a dementia-friendly living environment for its 130 residents. Thanks to the Virtual Reality – Empathy Platform* (VR-EP) tool, our representative Caroline was able to experience the daily challenges of dementia in order to better understand the different struggles with space, colour, contrast and design.
This helped us supply the 6000 square meters of PVC floorings in the right colours and designs, creating a more sensory and stimulating environment – crucial components when choosing the floorings. We were successfully able to supply the final designs, selected for their contribution to creating an   interactive and dynamic atmosphere.
Thanks to our collaborative relationship with the interior design architects Anne Carien and Leonie Borgerink, the residents now enjoy a green and natural scenery in their 100% energy neutral home.
* A tool that allows professionals to understand the world through the eyes of individuals experiencing various age-related conditions.
Making conscious choices. For people and planet.
Tarkett Human-Conscious Design®.
About
Read more about the Flora Residential care centre for people with dementia and how Tarkett's floorings create a stimulating and sensorial environment for its residents.
Designer/ Architect
Leonie Borgerink & Anne Carien