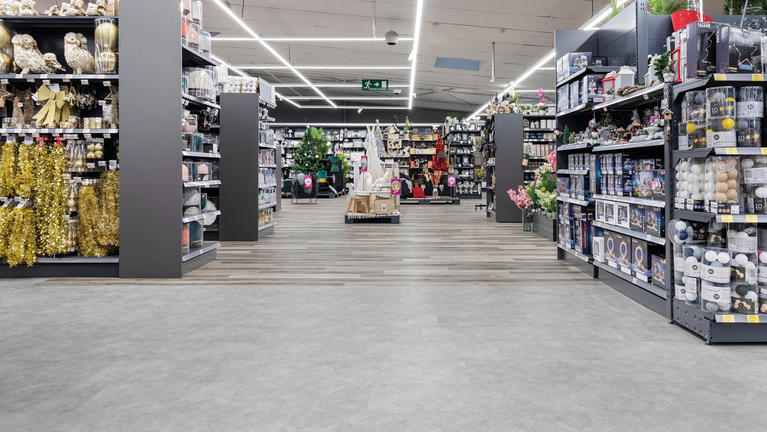 Foir'fouille store
2018 | Andrézieux-Bouthéon, France
iD Click Ultimate proved the right solution when home decoration specialist La Foir'Fouille in Andrezéieux-Boutheéon set out to give its store a new look. This new generation of rigid composite vinyl planks and tiles are resistant to wear, high traffic and heavy loads.
iD Click Ultimate is an ideal product for renovating over existing surfaces. Thanks to an integrated underlay, these planks and tiles offer exceptional acoustic comfort. A powerful click system enables easy and fast installation, minimising business downtime. Foir'fouille selected authentic wood and stone colours to give a modern and warm feel to the aisles.
About
A resistant and easy to install flooring for the renovation of this home decoration store.
Building owner
Foir'fouille