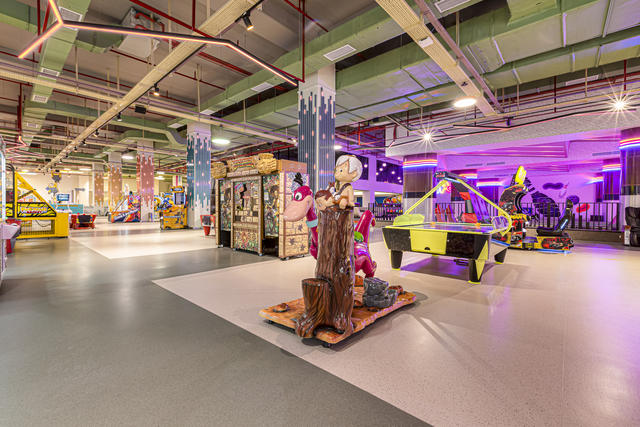 Joy Port Entertainment Centre
2019 | ANKARA, Turkey
In the Gaming and Entertainment Industry, the Joy Port Entertainment Centre is known for being an enjoyable alternative to city life, where children and adults can experience a new and fun entertainment concept. Their centre in the Ankara One Tower Shopping Mall was designed by the Manoto Architecture Office.
Eclipse Premium and Primo Plus, from the Tarkett homogeneous vinyl collections, are reinforced with PUR surface protection and provide superior resistance against scratches caused by heavy traffic. These floorings were specifically preferred for certain areas of the entertainment centre, such as, the electronic playgrounds and the cafe, event and recreation areas. For better comfort and perfect acoustics, the DESSO Forto, a carpet tile flooring, was installed in the laser tag room.
About
Discover the Joy Port Entertainment Centre designed by Manoto Architecture Office in Ankara, Turkey, with Tarkett Forto, Eclipse Premium and Primo Plus vinyl floors.
Designer/ Architect
Manoto Mimarlık Ofisi
Building owner
Sipahioğlu Eğlence Park İşletmeleri İnşaat