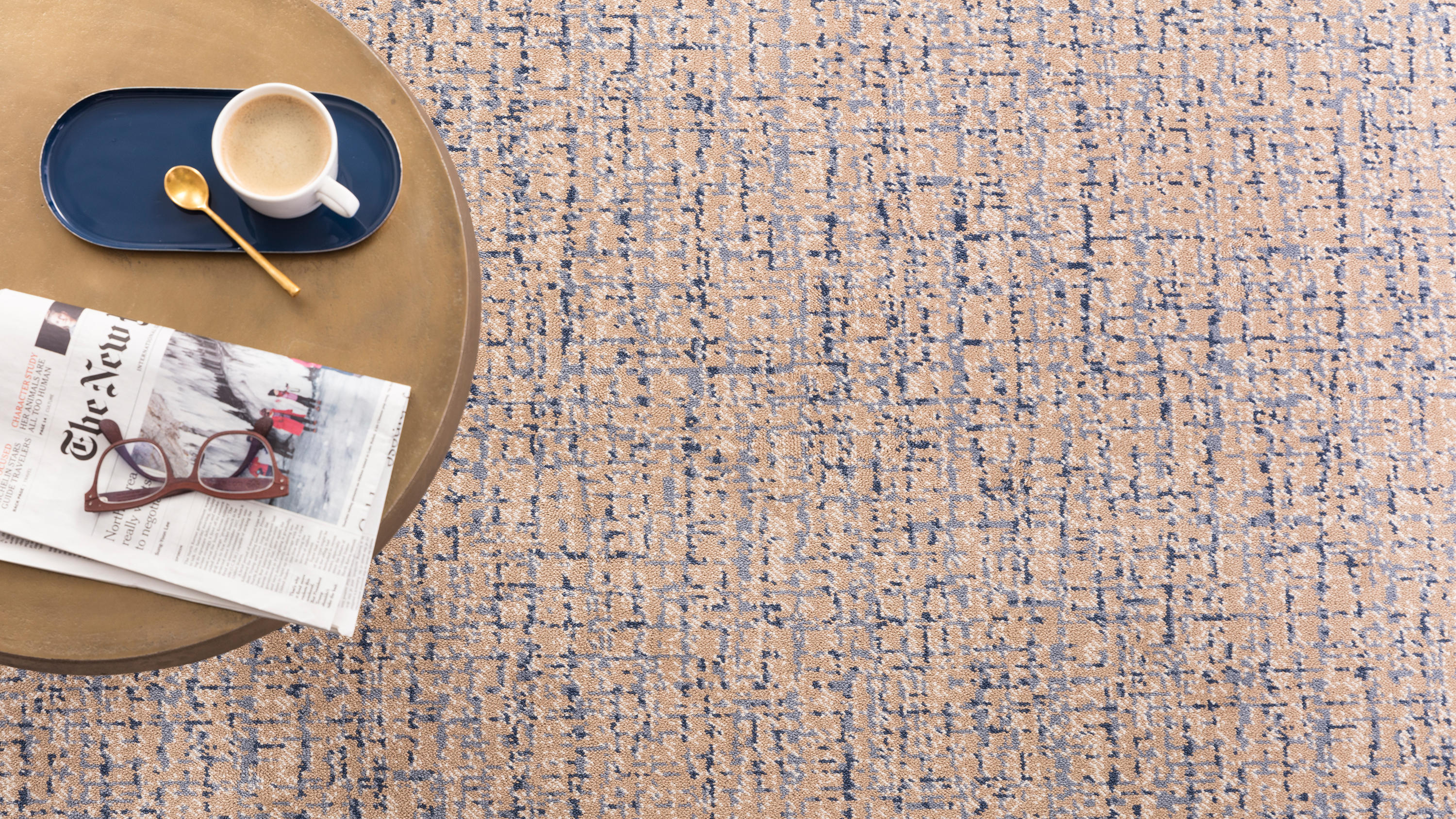 Carpet and Vinyl Marine flooring available on demand
As specialist in the market for over 35 years, Tarkett marine is your true partner for marine flooring, offering seamlessly combined resilient & carpet flooring, from standard, stock products to bespoke, luxury woven Axminster carpet.

Our Marine stock collections are perfect for quick refurbishment or other projects where time is of the essence. With a selection of carpet and vinyl collections we offer an extensive range of products that can be delivered directly from stock.
DESSO Axminster in-Stock - Luxurious woven carpet
This premium quality Axminster carpet is especially developed for marine and is available directly from stock in four intriguing patterns and colour combinations. Perfect for interior design projects that run on a tight schedule
DESSO Torso Marine - Easy to install Carpet tiles
Comfortable and durbale, the DESSO Torso Marine carpet tile collection is certified for use in cabins, crew areas, conference rooms, offices and wheelhouses on board of any kind of vessels. Available from stock in four natuatical colours.
DESSO Tide - Tufted broadloom carpet
Its diffused repeating pattern, gives a wavy 3D-effect to the flooring. Tide is produced with ECONYL®, a regenerated nylon yarn, made from recovered waste materials such as discarded fishing nets and carp
Granit Multisafe - durable wetroom system
Granit Multisafe is an extremely durable safety floor that helps prevent the risk of slipping in heavy-traffic wet areas like public bathrooms and shower rooms. A studded anti-slip grip provides a high level of protection for bare feet, even when the floor is covered with soap and water.
iQ Granit - For outstanding durability
Tarkett's iQ range lives up to its name "Intelligent Quality". With outstanding durability, ease of cleaning and maintenance and the best life cycle costs, iQ outperforms every other product on the market.
Contract Plus - Multi-purpose vinyl floor
Ideal for heavy-traffic areas, Contract Plus is a durable, multipurpose vinyl floor offering excellent value for money. A PUR surface treatment enhances protection and eases maintenance.
Standard Plus - Good value for money
Is a range of homogeneous floorcoverings that offer multipurpose functionality and delivery good value for money. The classic directional pattern and refreshed colour collection offer great opportunities for creating modern and attractive interior.
Vylon Plus - Durable vinyl solution
With a classic soft pattern in 30 colourways across sheets and tiles, Vylon Plus is a multi-purpose homogenous vinyl floor with excellent value for money. Suitable for all areas on board of ocean vessels. Its factory applied acrylic finish requires no initial wax or polish.
IMO & Wheelmark Compliant
Our Marine carpets DESSO Axminster in-Stock and the vinyl solutions Contract Plus, Standard Plus, Vylon Plus, iQ Granit and Granit Multisafe are IMO (International Maritime Organization) Part 2 & 5 (Wheelmark) certified and therefore suitable for all areas on board of ocean going vessels.

DESSO Torso Marine and DESSO Tide comply with IMO Resolution. MSC. 307(88) – (FTP Code), Annex 1, Part 2 and not suitable for escape routes.
For more information you can find the relevant documents and certifications on each of the products page.
Customised Carpets
Looking for a more customised solution? At Tarkett we have decades of experience in design unique and high quality Axminster carpet.

Additionally we have experience field designers available to support you achieving your design aspirations.
Looking for more information on our marine solutions or to request a quote? Please  CONTACT US!