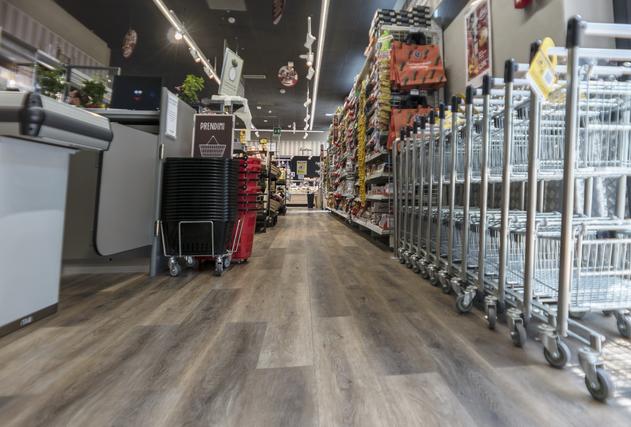 Newly Renovated Carrefour Express in Milan
2020 | Milan, Italy
Carrefour Express, Milan underwent a complete interior renovation. The goal was to create a completely new look—one that is warm, refined and welcoming— without completely interrupting the daily operations of the store. Thanks to the advice and support of the entire Tarkett team, over 300 square meters of the iD Click Ultimate 70 range was installed.
Tarkett's rigid LVT collection is highly durable, resistant to static and weight of up to 800 kg, and easy and quick to install (with no need for glue and with minimal substrate preparation). Furthermore, iD Click Ultimate 70 is 100% recyclable, made with phthalate-free technology and has very low VOC emissions, guaranteeing an excellent indoor air quality.
About
The new Carrefour Express in Milan is proud to have installed Tarkett's Ultimate flooring collection.