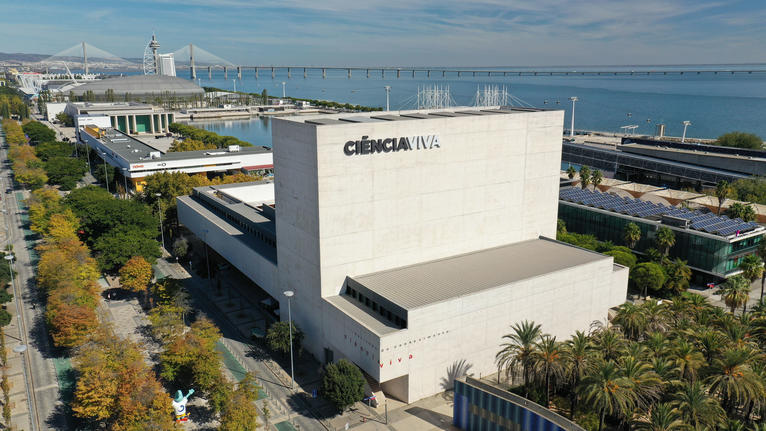 Pavilhão do Conhecimento Centro Ciência Viva
2019 | Lisbon, Portugal
Pictures by Carlos Pinota
The Living Science Center is located in Lisbon, more specifically Parque das Nações where the former Expo 98 used to be. It is easily recognizable, due to the size of the main building
An original and futuristic corridor that transports visitors to a world of new sensations
In July 2019, The Living Science Center renovated its main access corridor, otherwise known as The Dark Corridor. It was designed internally by Pavilhão do Conhecimento designers and covered with 124 square meters of Tarkett Floorcraft and black and white vinyl Acczent Excellence 80.
A unique 3D wave effect, immediately noticeable when walking through the corridor, was chosen as a playful reminder of the original sea and navigation theme of the building. Formerly called "The Pavilion of the Knowledge of the Seas", the building was created to resemble a ship and celebrate the nautical world.
Welcome to a world of sensations.
About
Read more about Tarkett's contribution to Lisbon's interactive Living Science Centre Museum in Lisbon, with Acczent Excellente 80 Floorcraft custom flooring.
Designer/ Architect
Interior Designers team from Centro de Ciência Viva