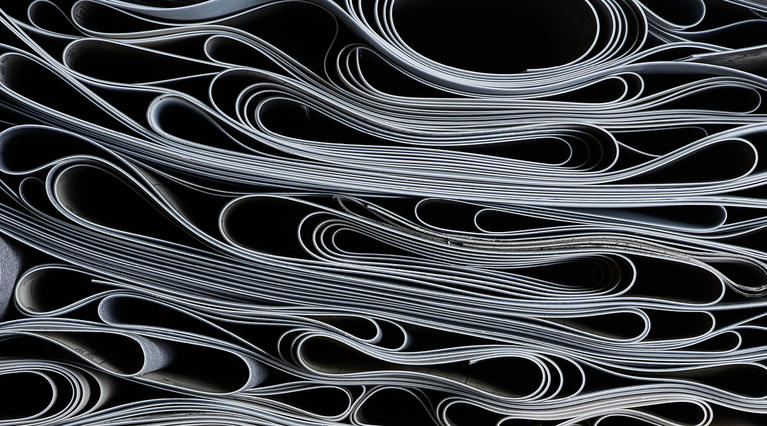 Promoting the responsible use of PVC to create healthier indoor spaces
Conserving natural resources is vital to creating a sustainable future for people and the planet. One of the ways you can play your part is to select products that last, with materials that can be recycled almost infinitely, reducing the burden on Earth's finite resources.
At Tarkett, we seek to only use good materials and we're always asking, 'what more can we do?', continuously optimising our formulations and designing waste out of products from the outset to create durable, long-lasting flooring that can easily be recycled when the time comes.
So why PVC?
We are fans of PVC use in flooring. It's durable, hard-wearing and affordable. It's also almost endlessly recyclable. It can be designed for recycling and reuse, ensuring it doesn't go to waste or incineration. The Cradle to Cradle® organisation that assesses our materials – EPEA – has classified all the materials in our PVC as 'light green', confirming our PVC flooring is fine for long-lasting use in indoor environments. PVC is suitable for highly demanding spaces with specific maintenance needs, and ideal for hospitals and health- institutions such as care homes, where infection prevention is crucial, particularly in light of heightened hygiene requirements. We are committed to making this valuable material as safe and low-impact as possible – for today's users, future generations and future recyclers.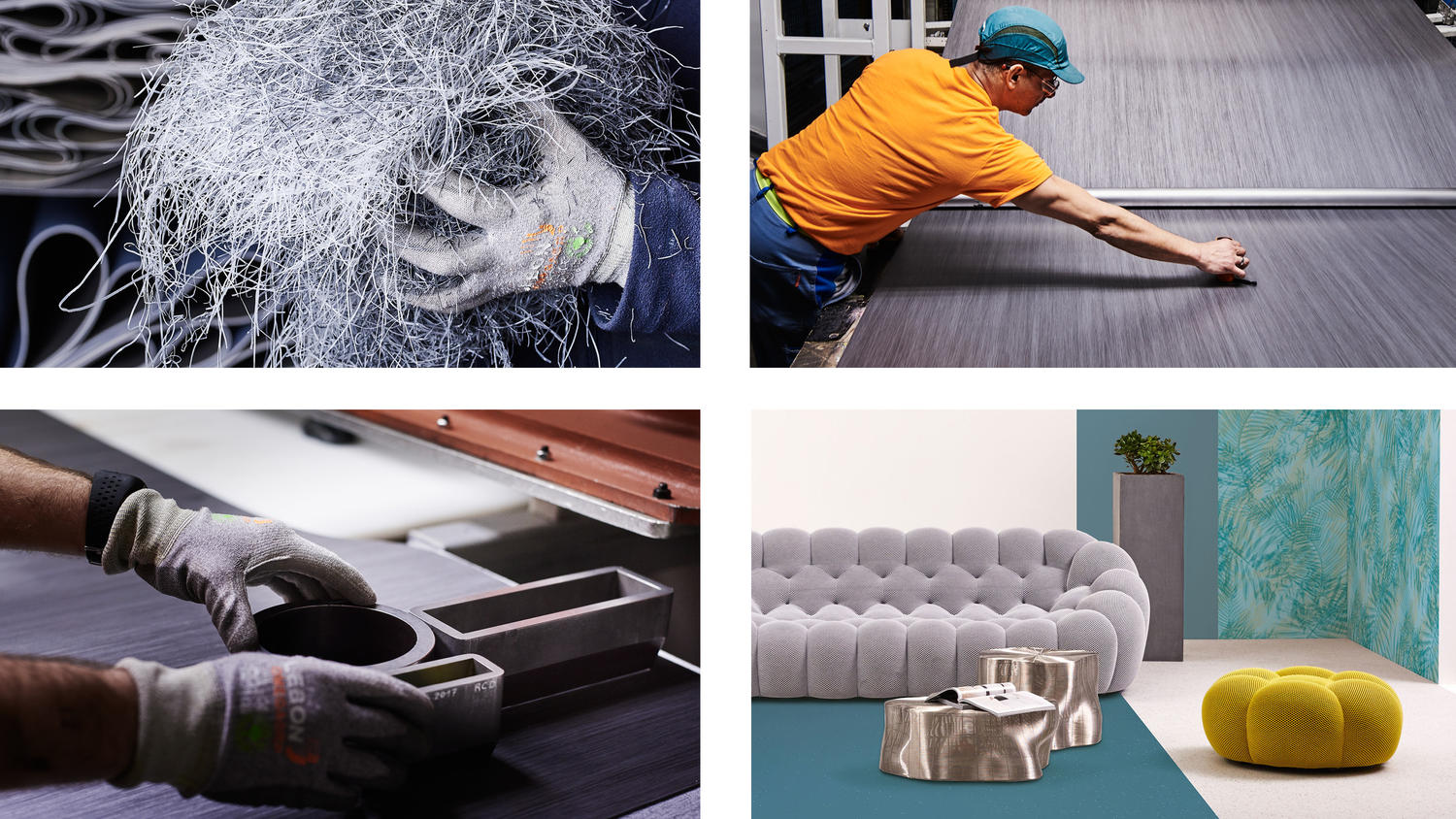 Taking a new perspective on PVC
We start by focusing on good materials. As with nearly all (98%) of our materials, the materials used for our PVC flooring are independently assessed in line with Cradle to Cradle® eco design principles, enabling us to identify opportunities to optimise individual materials and product formulations. This steadfast commitment to material optimisation is what led us to be pioneers in achieving zero phthalates* in our PVC, moving beyond regulation. Instead, we use phthalate-free technology, involving plasticisers that can be used for children's toys and food containers, the toughest standards in the market. Similarly, in order to reduce the risk of bacterial resistance, we have removed biocides (which have not been proven to prevent infection) from all our flooring, including PVC flooring. We're also developing ways to make PVC even more sustainable now and in the future. Post-consumer PVC** is already eligible for our trailblazing take-back and recycling ReStart® programme. We're also innovating with glue-free PVC flooring, both click and loose-lay, to enable even more effective post-life recycling. And we continue to explore breakthrough PVC formulations, for example, our new generation of iQ Natural substitutes 100% of fossil-sourced vinyl with bio-attributed vinyl BIOVYNTM***. under the mass balance principles.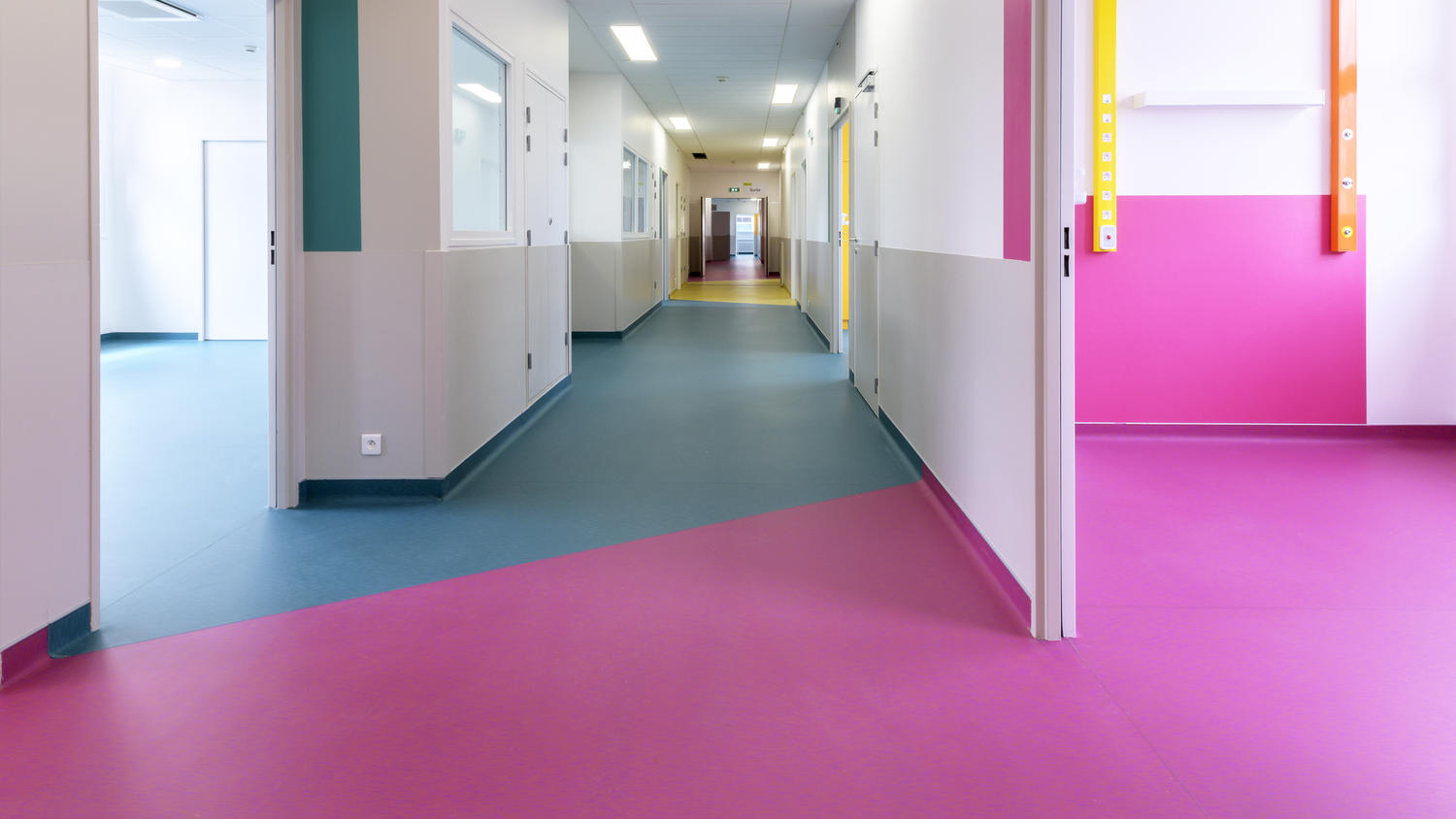 Colourful, practical PVC flooring for a children's hospital
In a busy hospital like Necker's Children Hospital in Paris, the building owner (APHP Hôpital Necker ) and designer (Frédérique F. Thomas) needed to know that the flooring they chose would be affordable, reliable and easy to clean. They opted for Tarkett's PVC-based Fusion Lines décor, Excellence collection due its high quality, optimised materials, and the ease with which it could be cleaned and maintained – vitally important in helping to prevent infection. They also welcomed the opportunity to create a warm atmosphere with a dynamic, colourful design. Frédérique selected three bright, complementary colours - magenta, petrole and saffron – weaving them together into a dynamic, continuous, interconnecting floor pattern that helps children feel they are not alone, and creates a bright, uplifting environment for children and parents alike.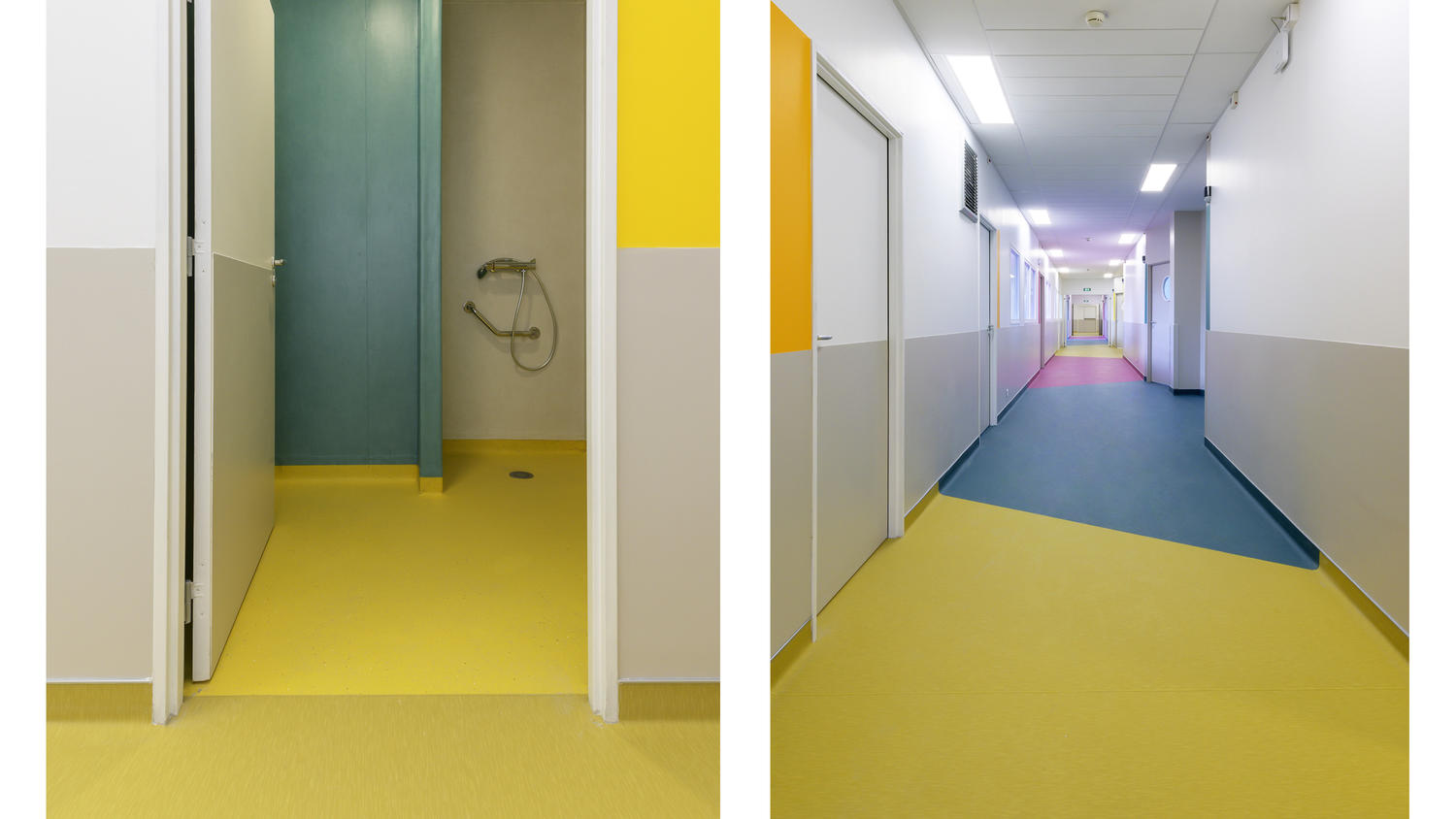 Peace of mind for healthier spaces
In addition to offering the hospital building owner the ideal combination of design and performance, APHP benefitted from Tarkett's sector-leading focus on material and product transparency, and its teams' comprehensive advice and expertise. "Tarkett gives customers complete clarity on the materials we use in our products," says Anne Lecomte, Head of Sales, Healthcare and Education at Tarkett. "It enables them to make informed decisions that contribute towards achieving healthier indoor spaces, green building certifications and higher standards of sustainability." Building on our work to optimise PVC, we will launch, in September, the EXCELLENCE Genius collection, a new range of eco-designed, glue-free PVC flooring that we can recapture and recycle both post-installation and when it reaches end of life.
*By the end of 2019, 100% of our vinyl production sites in Europe, North America, Serbia and China were using phthalate-free plasticiser technology, except in recycled content for certain products.
**Post-consumer homogeneous flooring, produced after 2011.
***Produced by INOVYN, BIOVYNTM is the world's first commercially available bio-attributed vinyl. It is recognised by the RSB, an independent body that recognises the 'bio-attributed' status.

Making conscious choices. For people and the planet.
Tarkett Human-Conscious DesignTM
Learn more about our approach responsible use of PVC or see our Excellence heterogeneous collection.