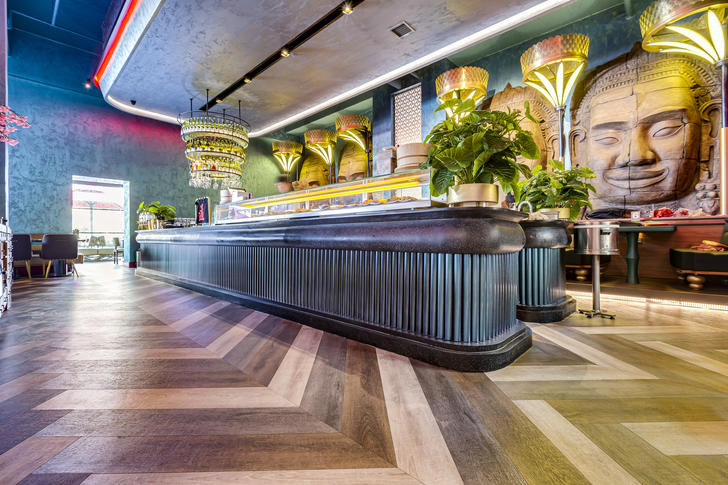 Quick China
2019 | Ankara, Turkey
The Quick China restaurant chain has for many years been top of mind in Ankara when it comes to Far Eastern cuisine. The owners are continuing their culinary adventures that began from a passion for Chinese, Japanese and Thai flavours.
Quick China and interior designer Alphan Bayındır wanted to reflect the colourful world of the Far East in the architecture and design of its newest restaurant and thus opted for Tarkett luxury vinyl tiles from the iD Inspiration 70 collection. In the 380 m² project, a variety of vinyl wood planks were harmoniously combined in distinctive layouts for a highly creative look in keeping with the Far Eastern ambiance.
About
An example of the great designs you can create with the endless possibilities of Tarkett's iD Inspiration 70 collection.
Designer/ Architect
Alphan Bayındır