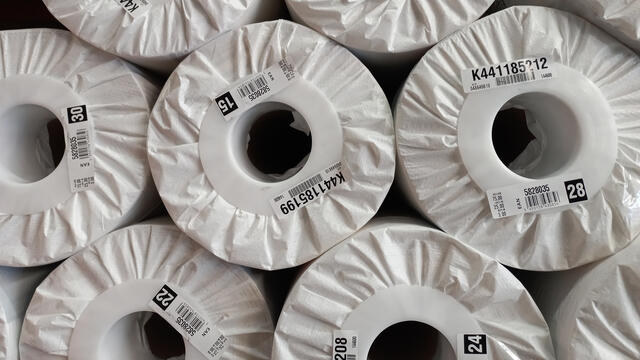 Discover our new Cutting Service for Vinyl Rolls
It becomes more and more difficult to show a global vinyl rolls offer due to substantial spaces needed to display the full vinyl offer in point of sales. A more flexible and digital approach is necessary to bypass these daily challenges while maintaining your volumes of sales.
Considering that efficiency, profitability and stock management remain the key stakes of our customers, we at Tarkett, decided to offer a Cutting Service, making possible to get the vinyl rolls references cut in our factory according to the required length.
Your orders will be managed within a 48 hour lead-time and then delivered to the point of sales in between 2 and 5 days depending on your location.
 Instant benefits are :
Space saving in store, reducing cost of storage while having a higher number of décors available for your clients

Handling cost saving, since no more cutting operations managed by your staff

Profitability increase, by adding a new service to your clients
Our Cutting Service is available in :
64 designs available in 5 collections (ICONIK 240, 260, 260Tex, 280Tex, 450)
2 dimensions : 2m & 4m width