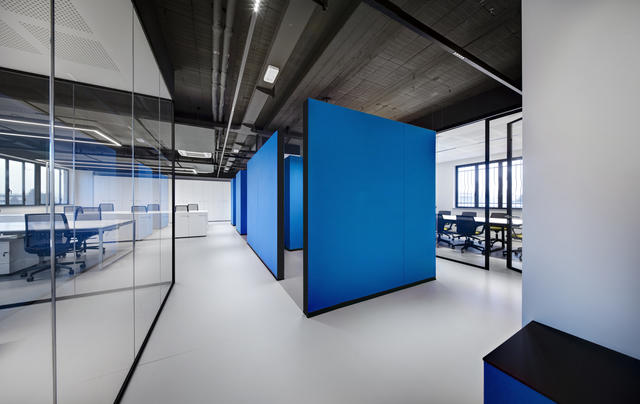 The New Giobert Headquarters
2020 | Turin, Italy
Giobert manufactures and supplies automotive keys, lock cylinders and other car interior components. Together with the architecture studio, Pat Design, they decided to cover the entire 200 square meters of the new offices, situated in Rivoli, with two different colours of Tarkett's Etrusco Linoleum. 
In addition to its highly durable and resistant qualities, this flooring was chosen for its aesthetic, texture and its natural feel. Made with natural raw materials, Tarkett Linoleum is 100% recyclable and Cradle to Cradle Silver certified— ideal for the workplace, since it provides an excellent indoor air quality, thanks to very low VOC emissions.
About
The well-known Italian automotive parts manufacturer and supplier, Giobert, chose a bio-based flooring for the offices of its new headquarters.
Designer/ Architect
PAT Design