Customise your flooring with our designers
Inspired by collaborative design, our customisation service takes you step by step through the creative process of shaping customised, flexible and modular flooring experiences. Working closely with Tarkett's design team, you have the opportunity to create unique, personalised designs for your spaces. With iD Inspiration, enhanced modularity is made more accessible with 7 formats and 100 decors to allow agile transformation of space. Nevertheless, if you wish to bring your unique touch, our design team can guide you, whether it's for a simple format or bevel change or the creation of your own unique design.
Create floors like you've never seen before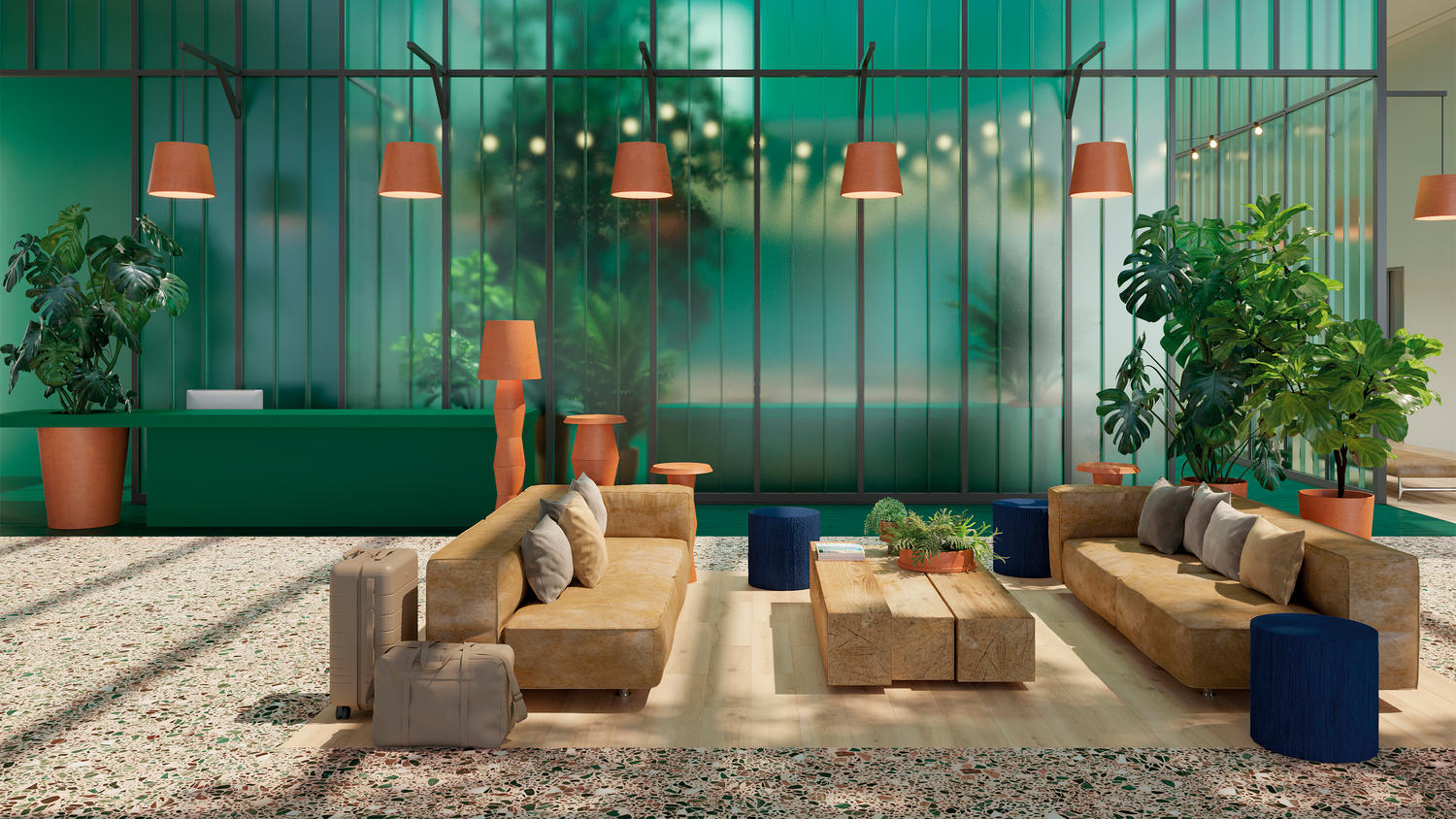 Our pre-defined customisation service offers you the possibility to tailor your flooring to best suit your projects:
Select an existing format
Choose a bevel
Select an embossing
Select a colour from our iD Inspiration library
Pick a design from our iD Inspiration library
Our A la carte customisation service takes you a step further and allows you to create your own flooring by sharing your own colour and design. Customised designs are available on MTO (make to order). Please check with your sales representative for specific timing and customisation terms and conditions. All projects will have to be evaluated individually.
Visualise iD Inspiration in a space
Our Room Visualiser enables you to see iD Inspiration floors in the space of your choosing by selecting it rom the platform or uploading your own. You can choose the orientation of the floor to test different installations in the same setting. Once you're done, you can download an HD image, a 3D texture (CAD file) and a PDF with the full recap of the image and floors you have browsed through.
See more of iD Inspiration