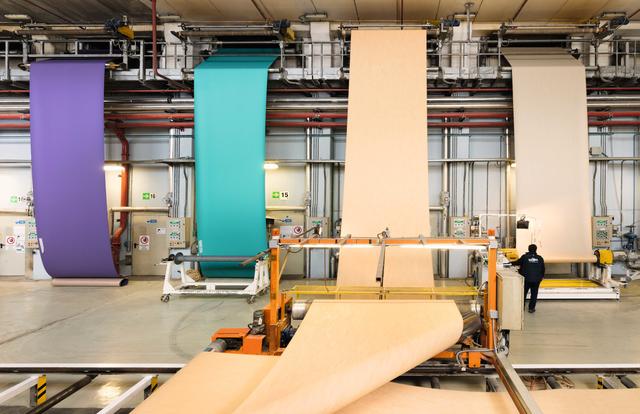 Cutting carbon through clean manufacturing, good materials and recycling.
Climate change is the greatest challenge facing humanity today. As Europe strives to be climate neutral by 2050, with a goal to cut its greenhouse gas emissions (GHGs) by 50-55%, the circular economy will be a key part of the solution. And in particular, with 67% of global GHGs originating from the extraction, processing and manufacturing of goods, shifting to more efficient, regenerative systems of production and consumption is vital.
At Tarkett, we see the circular economy as our best opportunity to lower our carbon impact and tackle climate change. That is why we are continuously working to improve every stage of our products' lifecycle. By designing out waste and pollution, optimising our materials, promoting cleaner manufacturing, and keeping products and materials in use, we are evolving towards a low carbon future.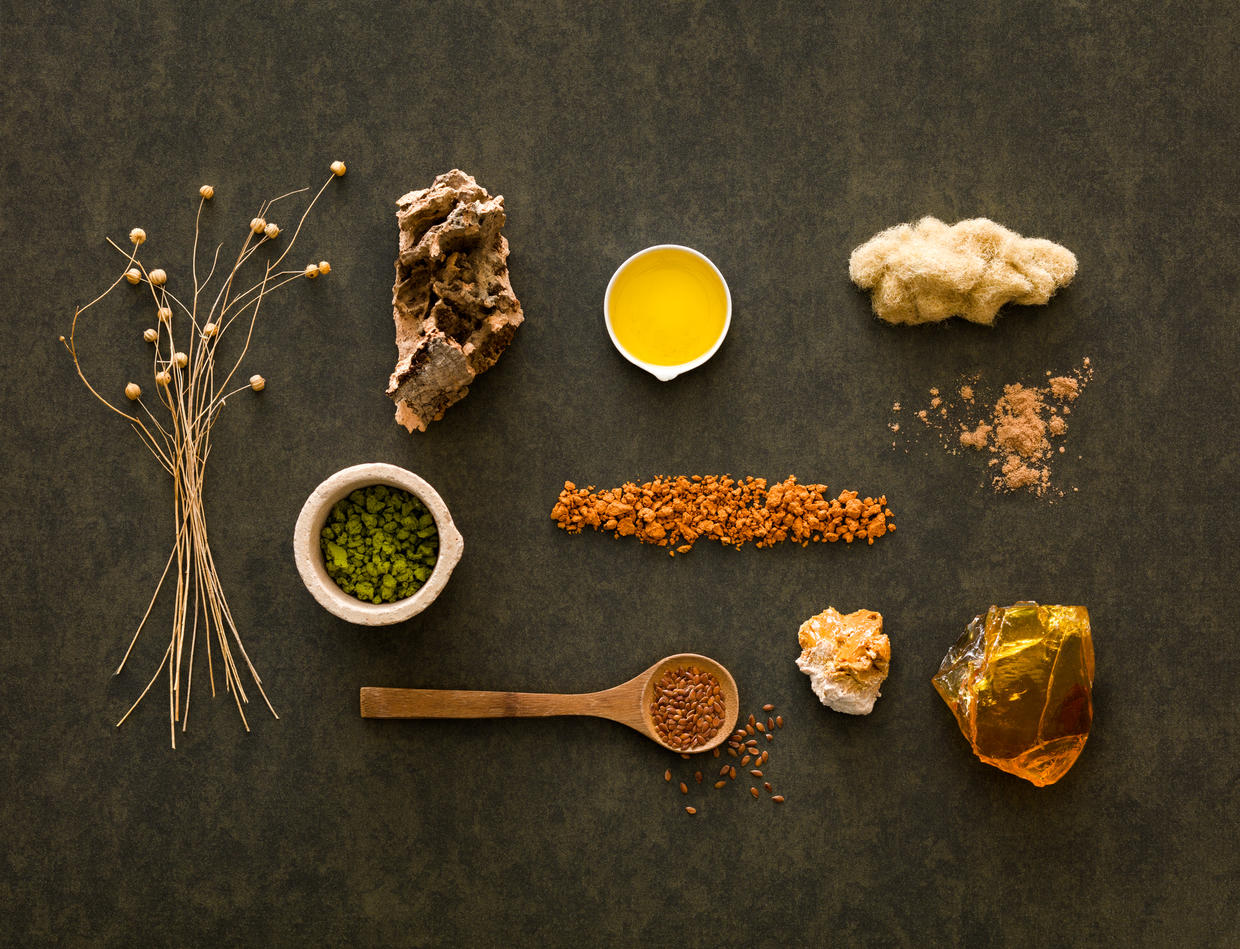 Inside our Narni linoleum factory
Our linoleum factory in Narni, Italy, is a prime example of this strategy in motion. There, we create 100% recyclable, sustainable linoleum flooring, using 94% natural ingredients that are either renewable or abundant in nature, including linseed oil, pine rosin, wood and cork flour, calcium carbonate and jute. We are cutting our impact on the climate by using sustainable, energy efficient production, striving towards zero industrial waste, and importantly, recycling linoleum powder into new linoleum flooring.

The cumulative impact of all our low carbon initiatives at Narni has enabled us to reduce the site's emissions by 60% since 2010. Importantly, we disclose the global environmental impact of our products through our EPDs, and we are the only flooring manufacturer to have achieved ISO14067 certification confirming our progress in reducing carbon emissions.

So how are we addressing our direct and indirect carbon emissions?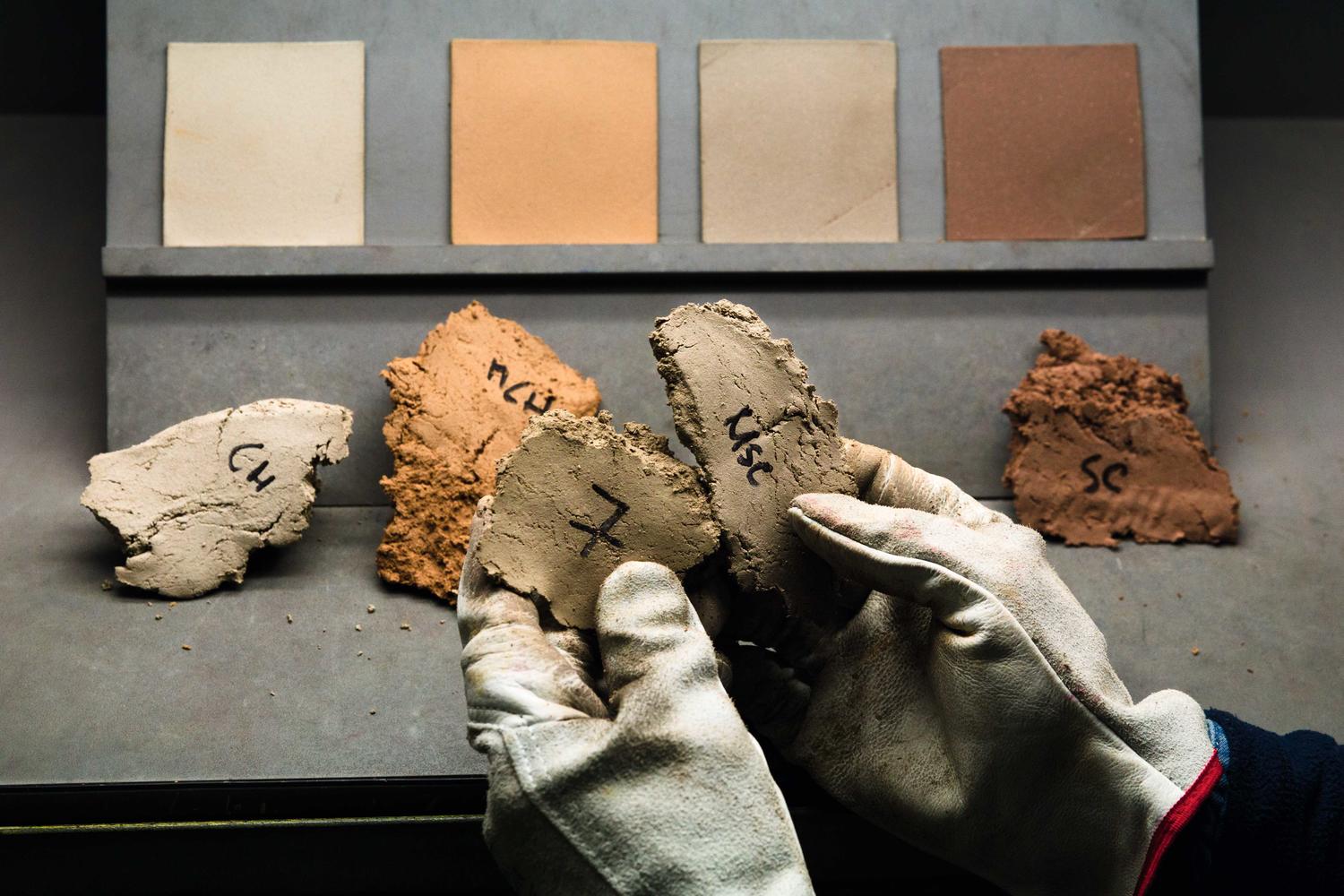 Scope 1 emissions - Improving energy efficiency
We are improving energy and operational efficiency throughout our Narni factory, identifying the most energy intensively used machinery and equipment, and those with the greatest CO2 impact. This has enabled us to lower the energy needs of the production process by 16,8% in 2019 compared to 2010. Similarly, we continuously improve our production buildings' and systems' thermal insulation to retain heat and reduce our energy needs. We have also integrated a low enthalpy geothermal system into the existing heating and cooling of the office building, reducing annually gas consumption by – 61,806m³ and CO2 emissions by -124 tonnes.
Scope 2 emissions - Harnessing renewable energy
We use 100% renewable electricity and generate 34% of our Narni factory's energy needs on site. This is achieved through a combination of heat recovery (reducing our annual gas consumption by –804,782 m³), our biomass boiler (lowering our oven gas consumption by –347,000 m³ and CO2 emissions by 689 tonnes per year), photovoltaic power and our trigeneration system, which produces electricity, heating and cooling power from a single device simultaneously. Fitting seven photovoltaic panels systems to buildings on site since 2014 has enabled us to save 300,000 kWh and 120 tonnes of CO2 annually, and we are continuously improving their efficiency.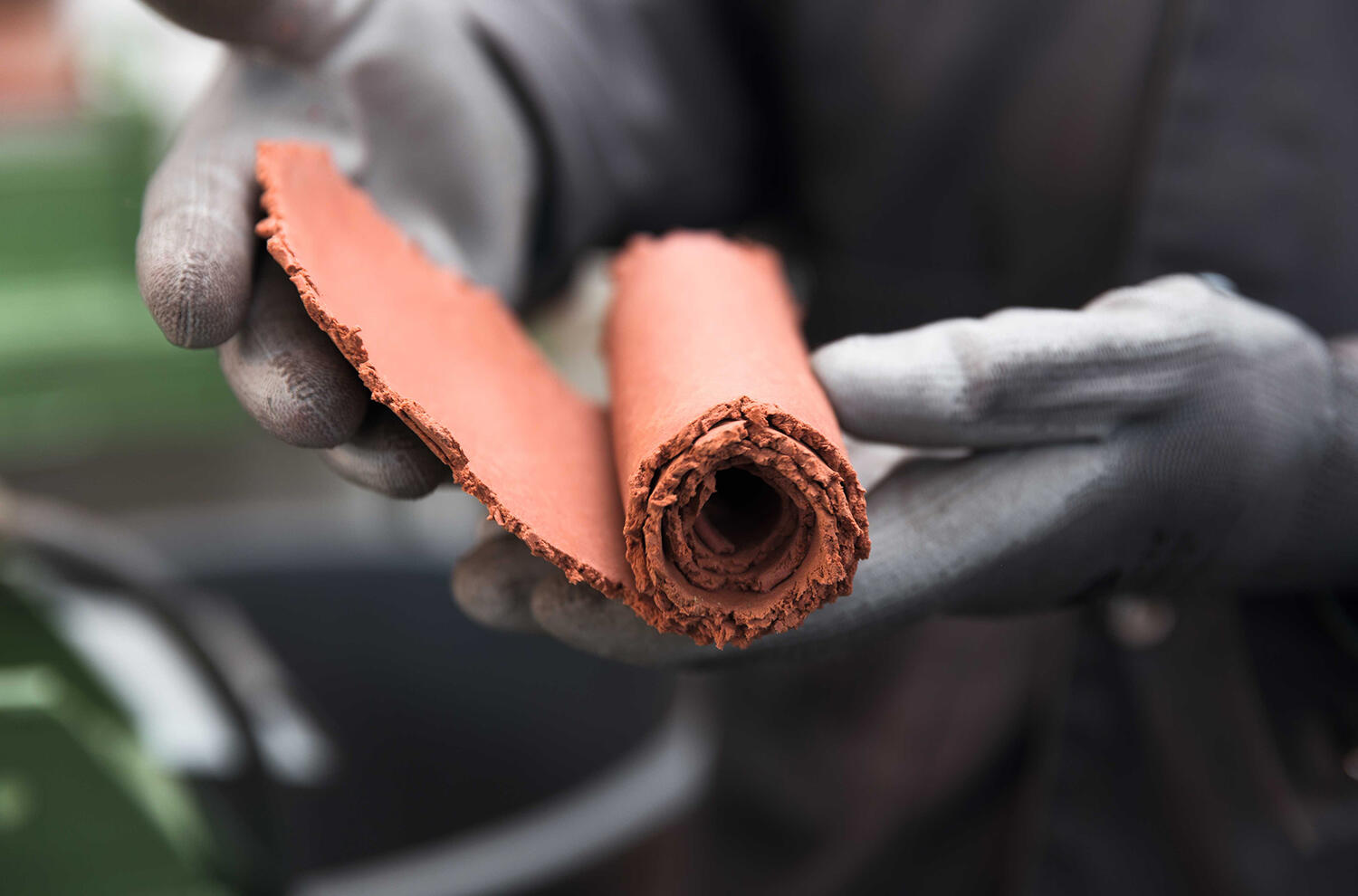 Scope 3 emissions – Recycling to reduce our carbon footprint
At Narni, we recycle 750 tonnes of linoleum annually, providing high quality secondary raw materials for new Tarkett linoleum. We use 36% recycled material, including 10% recycled Tarkett linoleum, together with recycled cork and wood. Overall, recycling linoleum helps us to save 1,194 tonnes of CO2 annually.

And we're always on the lookout to collaborate with new partners on innovative ways to create value from our waste. For example, we sell powderised production off-cuts from our Linoleum Silencio range to a local packaging company that makes the caps for protecting our linoleum rolls during transportation, contributing to the circular economy.

We encourage our customers to send us post-installation off-cuts – which can represent 5% of their new linoleum flooring – through Tarkett's ReStart® take-back programme. Narni has doubled its collection of linoleum through ReStart® since 2010. We are on track to achieve 150 tonnes by the end of 2020. To keep this operation as carbon efficient as possible, we consolidate the transportation of off-cuts within our existing logistics operations.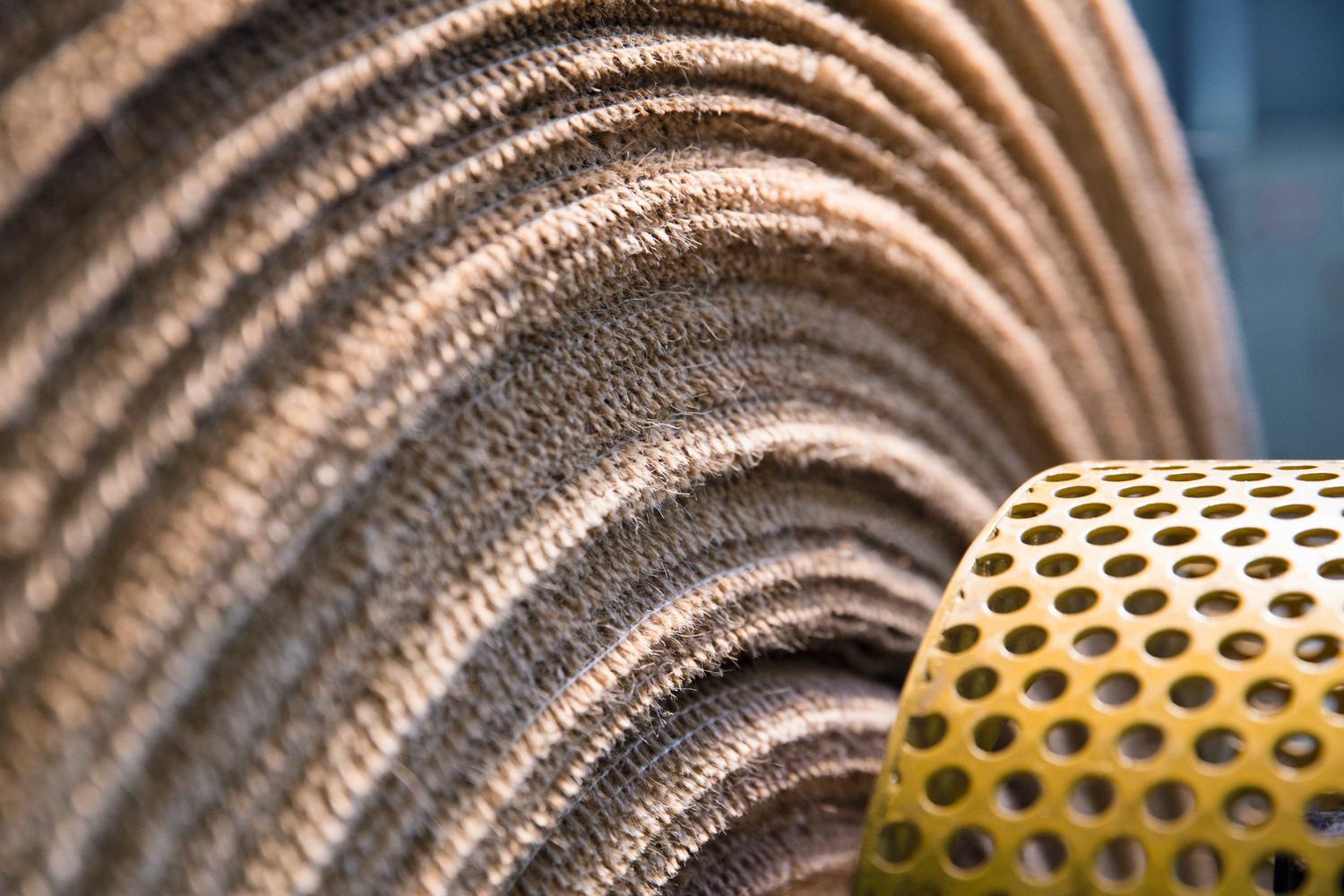 Looking ahead
Building on these achievements, we aim to expand our energy efficiency initiatives at Narni, including both thermal and electrical consumption reduction efforts, as we strive to reduce our CO2 emissions by another 10% by 2030. We will step up our efforts to raise awareness among our customers of the carbon reduction and environmental benefits of managing off-cuts through ReStart®. Finally, as buildings originally fitted with linoleum are refitted, we are innovating to solve the industry-wide challenge of recycling post-consumer linoleum, as we further increase our linoleum recycling.
Making conscious choices. For people and the planet.
Tarkett Human-Conscious DesignTM
Learn more about Tarkett's commitment to tackling climate change or see our linoleum collections.