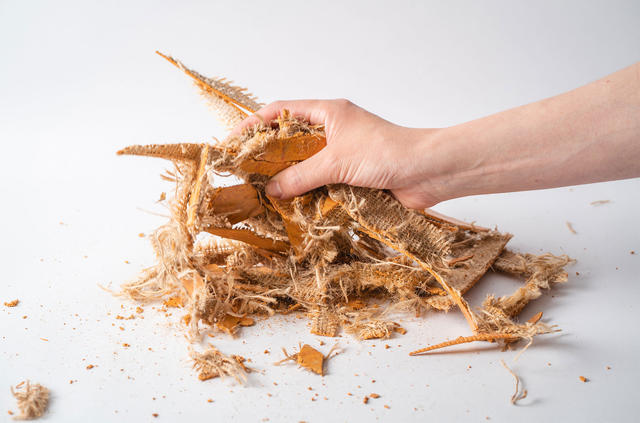 Can linoleum be recycled?
In 2020, the amount of material consumed by humanity every year has passed 100 billion tons*. Moving towards a circular economy, whereby economic growth is decoupled from resource use, is vital as the global population expands, putting pressure on our world's finite natural resources. Recycling is one of the best ways for you to have a positive impact on the world. It is much more than just reducing the amount of waste sent to landfill or incineration as it allows to keep materials in use for as long as possible, extending their life, preserving natural resources and reducing your impact.
How can you be sure your installation waste or used flooring comes back for a second life and doesn't end up as landfill or goes to incineration? With linoleum manufactured by Tarkett, you can be sure your floors will be collected and recycled, in our factory in Narni, into new linoleum floors through our ReStart® take-back and recycling programme.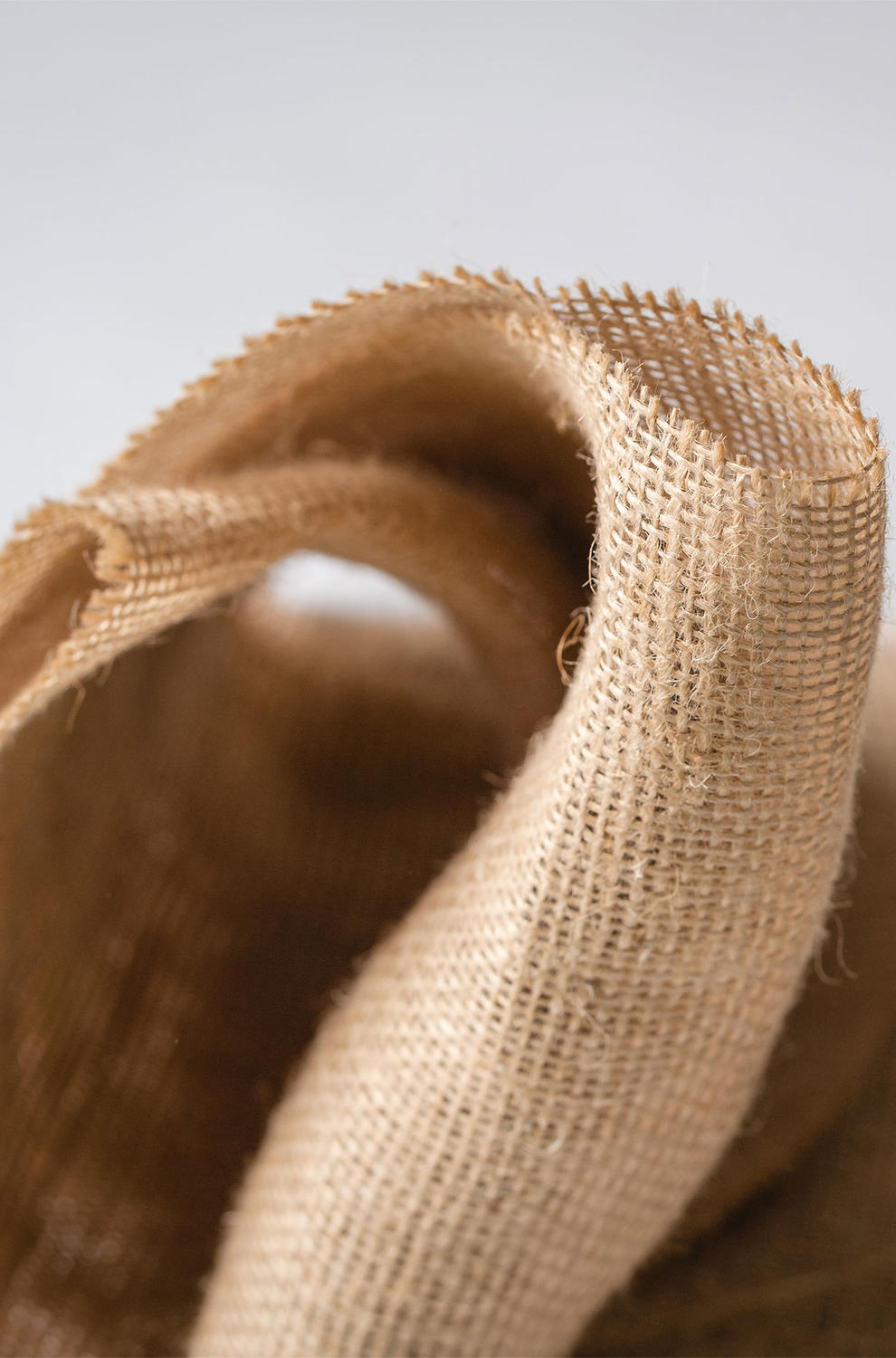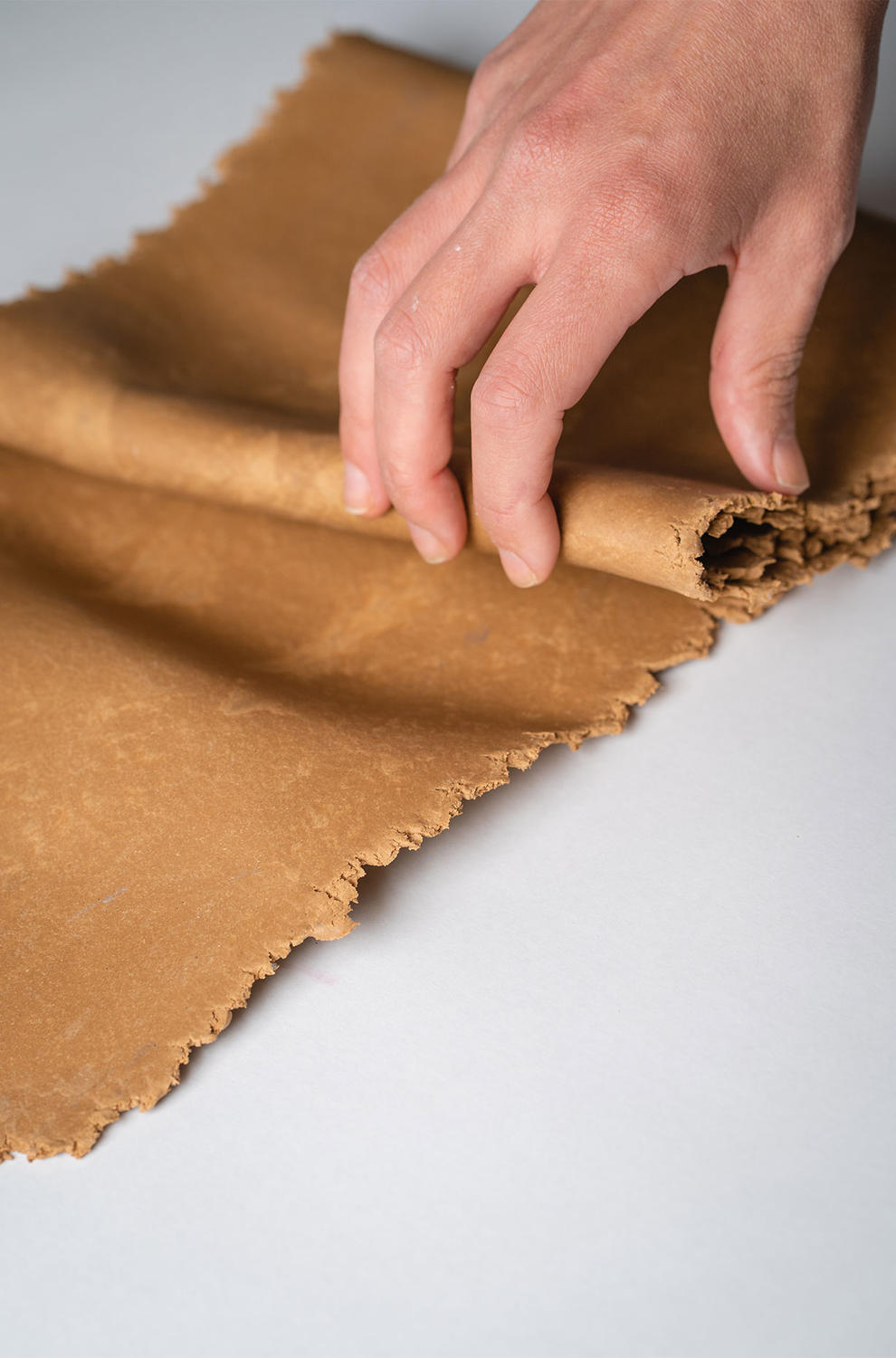 What is linoleum?
Let's start by defining what exactly is linoleum. Linoleum is a versatile flooring solution made from primarily natural ingredients.
Tarkett's linoleum is made from several natural ingredients, including linseed oil, pine rosin, wood and cork flour, calcium carbonate and jute, and manufactured at our Narni site in Italy. We use up to 40% recycled material (by weight), including 10% recycled Tarkett linoleum, together with recycled cork and wood. Our linoleum is environmentally friendly, with 100% of our ingredients positively assessed according to the Cradle to Cradle® eco-design framework. At our Narni linoleum factory, we are creating recyclable linoleum flooring in a way that preserves natural resources and reduces the environmental footprint of production. Overall, Tarkett's Linoleum ranges achieve a Silver Cradle to Cradle® certification and the Originale range has reached a Cradle to Cradle® Gold certification.
5.4 kg CO2 eq saved
Recycling 1m² of post-use linoleum saves 5.4 kg CO2 eq. Recycling 1m² of linoleum installation waste saves 7.1kg CO2 eq.
Up to 40% recycled content
We aim to reach 30% recycled content in our floors by 2030. Our linoleum floors contain up to 40% recycled content.
Up to 97% natural ingredients
From lindseed oil, to cork and wood powder, our linoleum flooring is made of natural ingredients.
Recycling Tarkett linoleum at all stages
Recycling Tarkett linoleum is part of our Tarkett Human-Conscious design® pledge through which we design sustainable flooring that can be recovered, recycled and transformed into new products.
We take every opportunity to recycle our linoleum, helping to create high quality raw materials for new Tarkett linoleum. Overall, we recycle 750 tons of linoleum annually at our Narni site.
This starts at the production stage, where we capture production off-cuts and recycle them into a powder for use in new Tarkett linoleum products. In the case of our Linoleum Silencio range, we also sell production off-cuts to a local company that makes packaging, including the caps for a safe handling of our rolls, that we buy back, helping to prevent waste.
We achieved our goal to send zero production waste to landfill in 2020.
Secondly, post-installation off-cuts can be recycled. At installation jobsites, flooring off-cuts can represent up to 10% of the overall flooring rolls. Where others see rubbish, we see opportunity. We consolidate off-cuts from multiple locations in Europe, and send them to Narni for recycling. Jute backing is easily separated from the linoleum paste. Jute is used on site as thermal fuel, while linoleum paste is micronized into linoleum powder that will be used as high quality raw material to produce new Tarkett Linoleum. Nothing is wasted.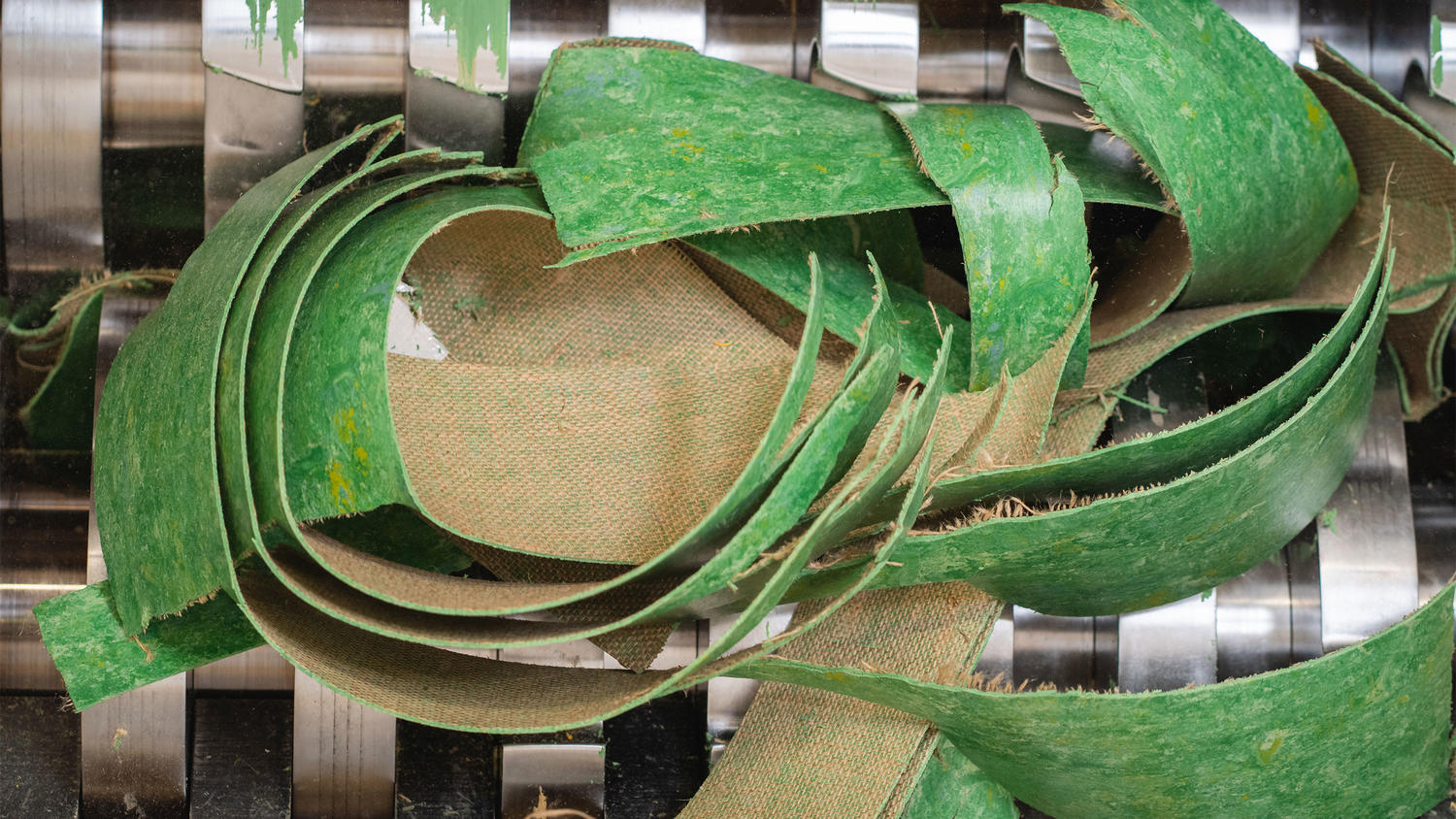 Including end of life
Finally, we are able to recycle post-use linoleum, meaning old flooring that have served their useful purpose. This presents an industry-wide challenge, as linoleum flooring is typically glued into place. Tarkett is the only manufacturer to pioneer closed-loop recycling for old linoleum floors. Here as well, jute is separated from linoleum paste. Linoleum paste is micronized to become a filler for new Tarkett Linoleum or other products.
To increase the volume of post-installation and post-use flooring recycled, we invite our customers to be active in the process. This means raising awareness that managing flooring waste through our ReStart® take-back and recycling programme is efficient and hassle-free, as part of their journey towards circular economy. We are determined to help lead this change, so that, recycling post-installation as well as post-use flooring becomes an automatic decision for our customers.

* https://www.theguardian.com/environment/2020/jan/22/worlds-consumption-of-materials-hits-record-100bn-tonnes-a-year
Making conscious choices. For people and planet.




Tarkett Human-Conscious Design

®