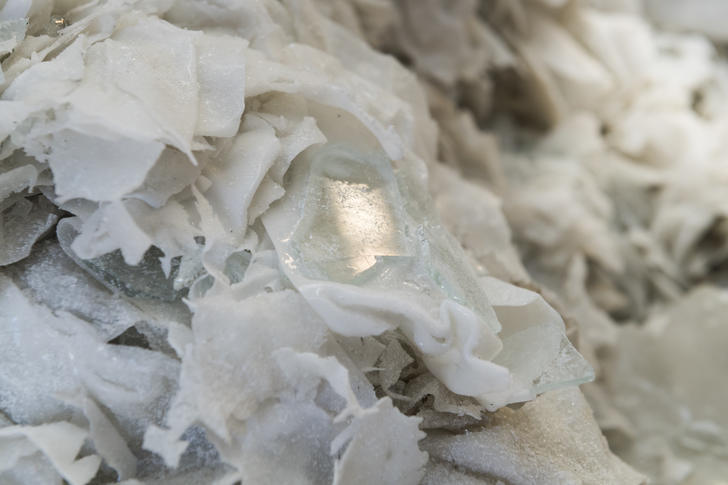 Going for gold on climate action: The story behind a PVB recycling breakthrough
As the world's population expands, putting pressure on our world's finite natural resources, creating value from waste is becoming ever more important. And with growing concern around the impact of plastic waste on the environment, there is a pressing need to uncover new ways of recycling different types of plastic.
At Tarkett, we drive collaboration to uncover pioneering innovations to recycle previously unrecyclable materials, helping to keep materials in use for as long as possible, prevent waste and conserve natural resources. Here's the story behind how we began using recycled PVB in our flooring.
What is PVB?
Developed in the 1930s, polyvinyl butyral (PVB) resin is a tough, clear, adhesive, and water-resistant plastic film. PVB is primarily used as a raw material for laminated safety glass in car windscreens and buildings, with these applications representing 60% and 33%* of overall consumption, respectively. It can also be used on solar photovoltaic panels. As demand for cars, buildings and solar panels increases, global consumption of PVB is forecast to grow at an average annual rate of 4%**.

However, until recently, there was no solution to recover PVB when it reached end of life. It simply became waste, its value lost for good. That was until innovative companies began developing ground-breaking solutions.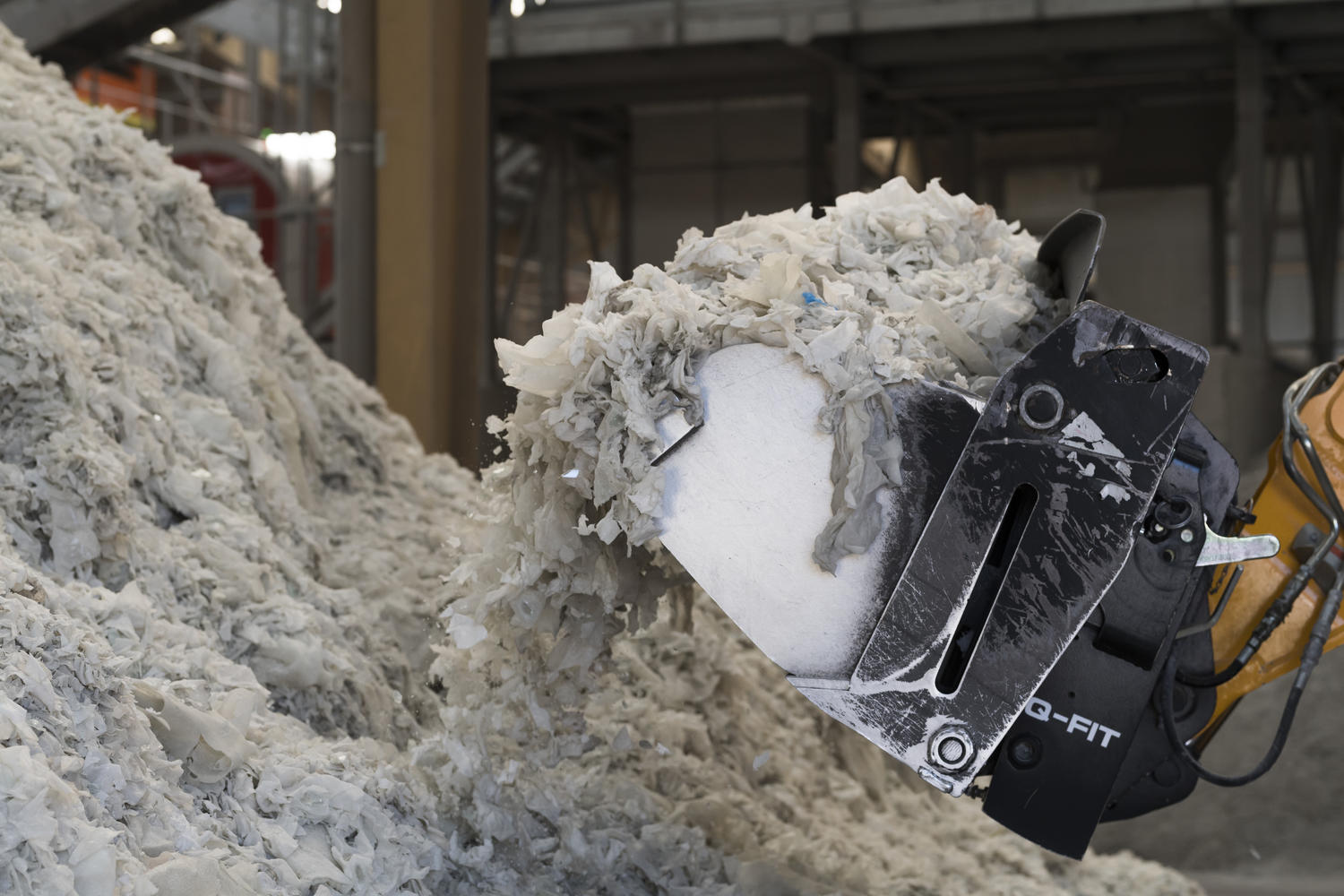 A new PVB recycling solution
Our supplier's engineering and recycling experts developed a treatment process to clean and recycle post-use PVB, transforming this once unrecyclable material into a high quality raw material that could be used by the automotive, construction and plastics industries. In 2013, they established a company in France, forging an agreement with the French government to recycle 20,000 tonnes of PVB annually (from old windscreens and building glass), approximately a third of the PVB available for recycling in Europe. The plant has a production capacity of 15,000 tonnes of post-consumer PVB with the ambition to reach 20,000 tonnes in the future.

So how does it work?
Our supplier receives waste laminated PVB from European glass recycling plants that would otherwise have been sent to landfill. At its French facility, the team uses specialist equipment to separate out any non-PVB materials (such as metals, wood or glass), sending them for recycling at trusted recycling facilities. The PVB film is then cleaned, extruded and filtered, down to particles of 150 microns, in order to remove all impurities, before being turned into recycled PVB pellets, ready for use in new products.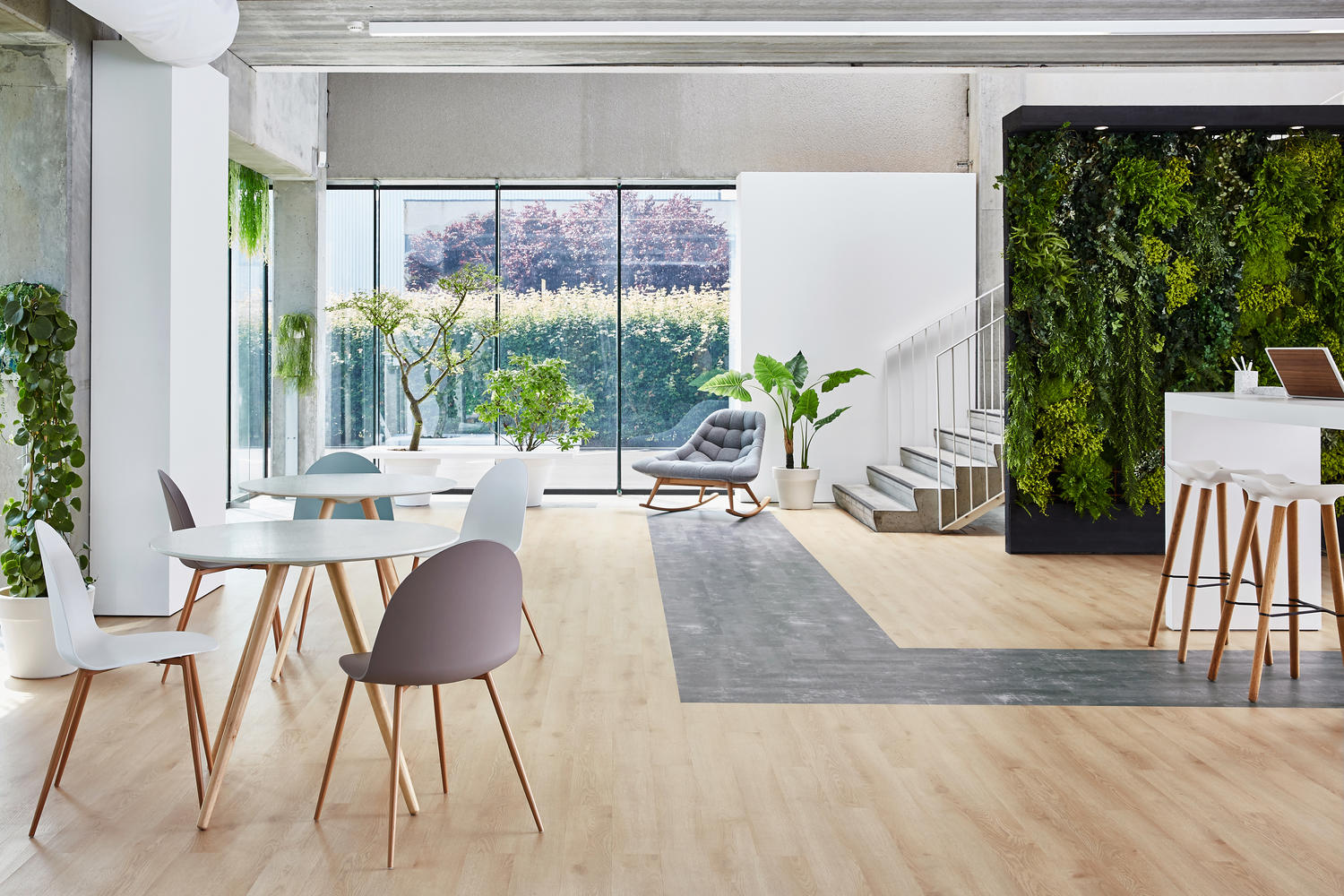 Collaborating to integrate recycled PVB into Tarkett flooring
Our partnership with this supplier began in 2014 while we were developing our iD Revolution product. And we now integrate recycled PVB both within our iD Revolution resilient modular tiles and our Ethos® Modular with Omnicoat Technology™ flooring.

Working closely with our supplier's team, we conducted four years of tests to ensure a high quality, consistent product formulation that met our rigorous quality and environmental criteria, including very low VOC levels. We also verified the efficiency and sustainability credentials of Hainaut's production. Once we were satisfied with the results, we were able to apply for the necessary product approvals.

Importantly, recycled PVB has a carbon footprint that is 25 times lower than virgin PVB, so it both helps us to reduce our environmental footprint, while increasing the material health of our products.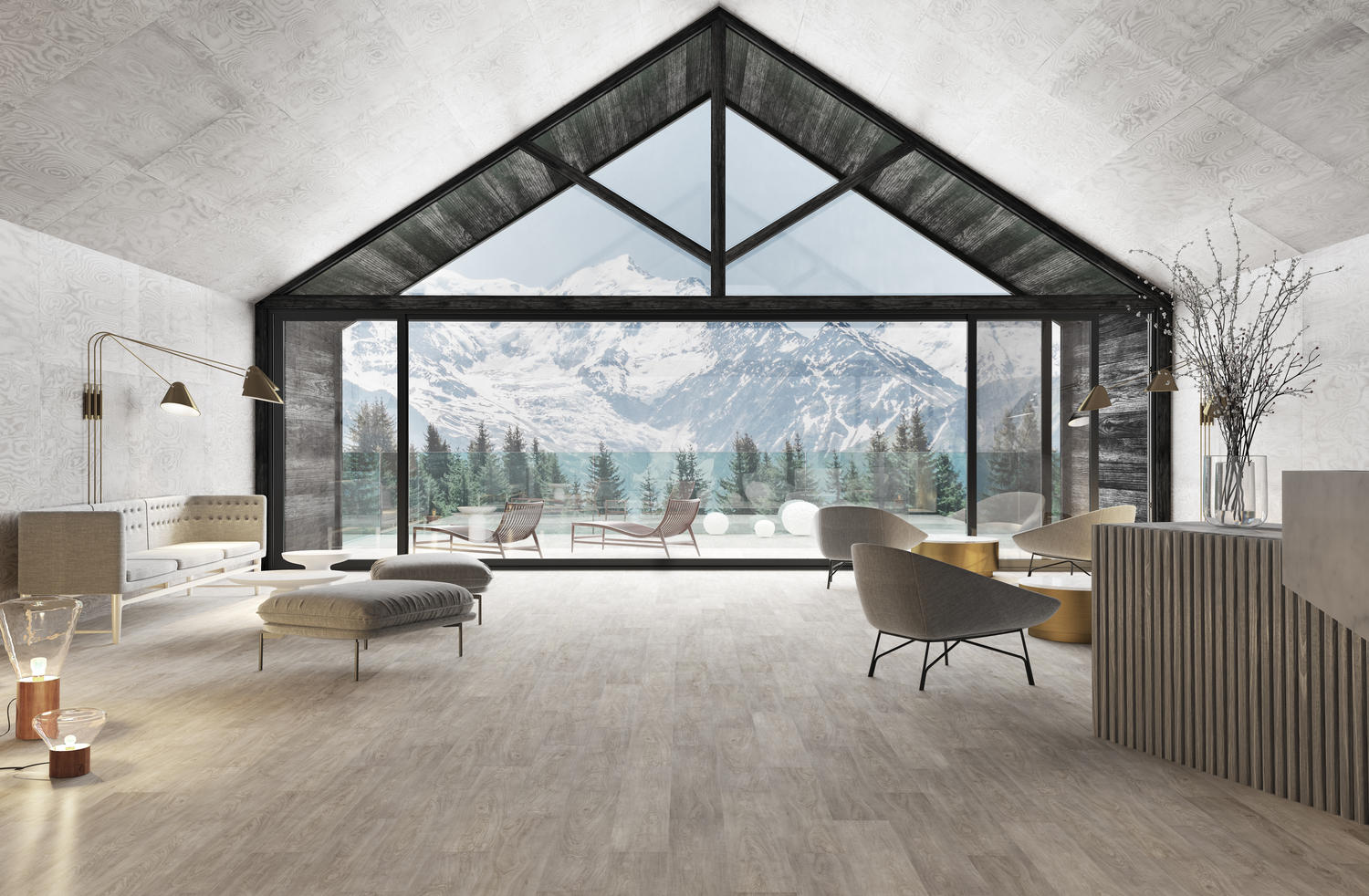 Introducing iD Revolution, a Cradle to Cradle certified™ Gold resilient modular flooring with recycled materials
iD Revolution achieves Cradle to Cradle® Platinum level for material health. More than 83% of the materials used to make iD Revolution are either recycled, mineral or bio-sourced, helping to conserve natural resources. This includes 24% recycled PVB, 11% bio-plastic (PLA) and 49% chalk, a mineral found abundantly in nature.
Creating people-friendly spaces with Ethos® Modular carpet with Omnicoat Technology™
Ethos® Modular with Omnicoat Technology™ is a high quality soft surface floor solution made from healthy, safe materials, including 33%*** recycled PVB, all of which is post-consumer. Ethos® is Cradle to Cradle certifiedTM Silver, with all its ingredients rigorously assessed by a third party to ensure the flooring contains no carcinogens, reproductive toxins or antimicrobial treatments, in line with our commitment to helping our customers create people-friendly spaces. Ethos® carpet 9tile backing is made from recycled PVB. From 2004 to 2019, we reused close to 23,000 tonnes of PVB films from 28.2 million windshields. Both iD Revolution and ethos® Ethos® Modular with Omnicoat Technology™ can be recaptured through our Restart® take-back programme, directing 3,300 tonnes of waste flooring to our recycling facilities annually, ready to be transformed into raw materials for new products.

*Source: Chemical Economics Handbook
**Source: Chemical Economics Handbook
***For an average 20 ounce per square yard yarn weight
Making conscious choices. For people and the planet.
Tarkett Human-Conscious DesignTM
Learn more about how we're closing the loop on waste or how recycling flooring helps to save carbon emissions.