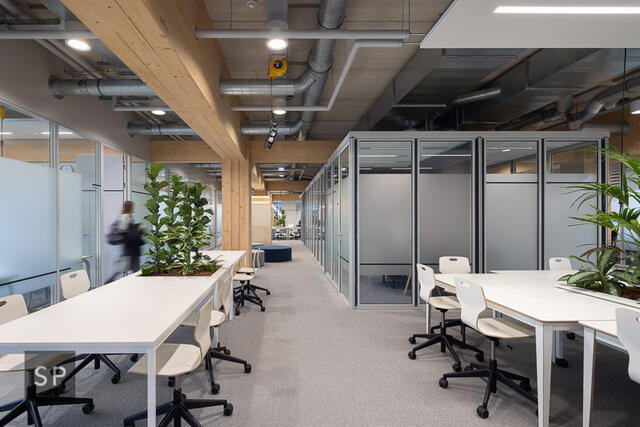 Koning Willem I College
2021 | 'S-Hertogenbosch, Netherlands
The new Koning Willem I College education building officially opened on October 12, 2021. The energy-neutral building is a progressive and sustainable 5-storey structure maintained by an entirely wooden support system. It's cutting-edge design encourages the use of circular material, highlighting flexibility and adaptability. It is a great example for its students, especially the new generation of technology students and it was nominated for the School Building of the Year, 2021 award.
For this renovation project the DESSO AirMaster Sphere was selected for its compatibility with the design of the school and because it contributes to a healthy indoor-air climate. AirMaster Sphere has a handmade rustic feel inspired by natural materials and elements that add warmth and texture to a modern environment. Its patented AirMaster technology has been proven to reduce the concentration of fine dust in the air, four times more effectively than regular carpets and eight times more effectively than non-carpeted floors.
Photos: Stijn Poelstra/Stijnstijl Fotografie
Making conscious choices. For people and planet.
Tarkett Human-Conscious Design®.
About
Discover how the DESSO AirMaster Sphere floor covering matches the innovative and sustainable building of the new Koning Willem I College.
Designer/ Architect
Nieuwe Architecten