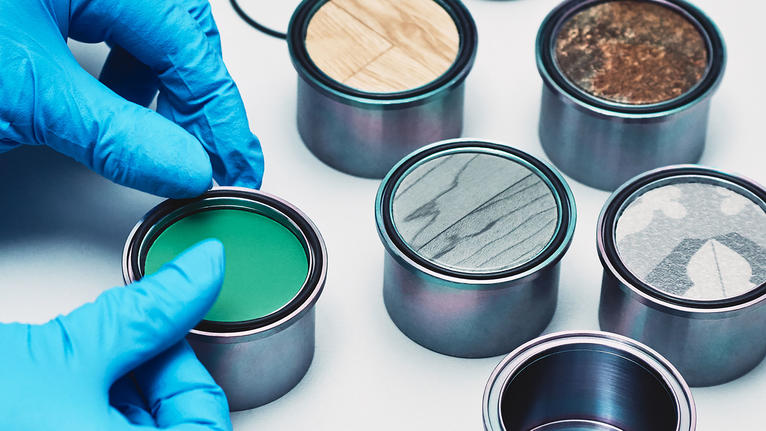 Inside Tarkett's journey to lower VOC emissions
Tarkett has led the flooring industry in reducing emissions of volatile organic compounds from flooring, moving ahead of regulation to help customers achieve healthier indoor spaces in accordance with our Tarkett Human-Conscious DesignTM approach.
Today, people spend 90% of their time indoors, and in the wake of the global Covid-19 pandemic, doing so has become even more central to our daily lives. But what kind of air are we breathing inside our homes, workplaces and public buildings? Despite the vital importance of indoor air quality to our health, it is often eclipsed by the global focus on outdoor air pollution. Yet the concentration of indoor pollutants can be two to five times higher than outdoors. Among the contributors to indoor air pollution are volatile organic compounds (VOCs) – gases emitted at room temperature by chemicals found in everything from paints, varnishes and glue to everyday cleaning products.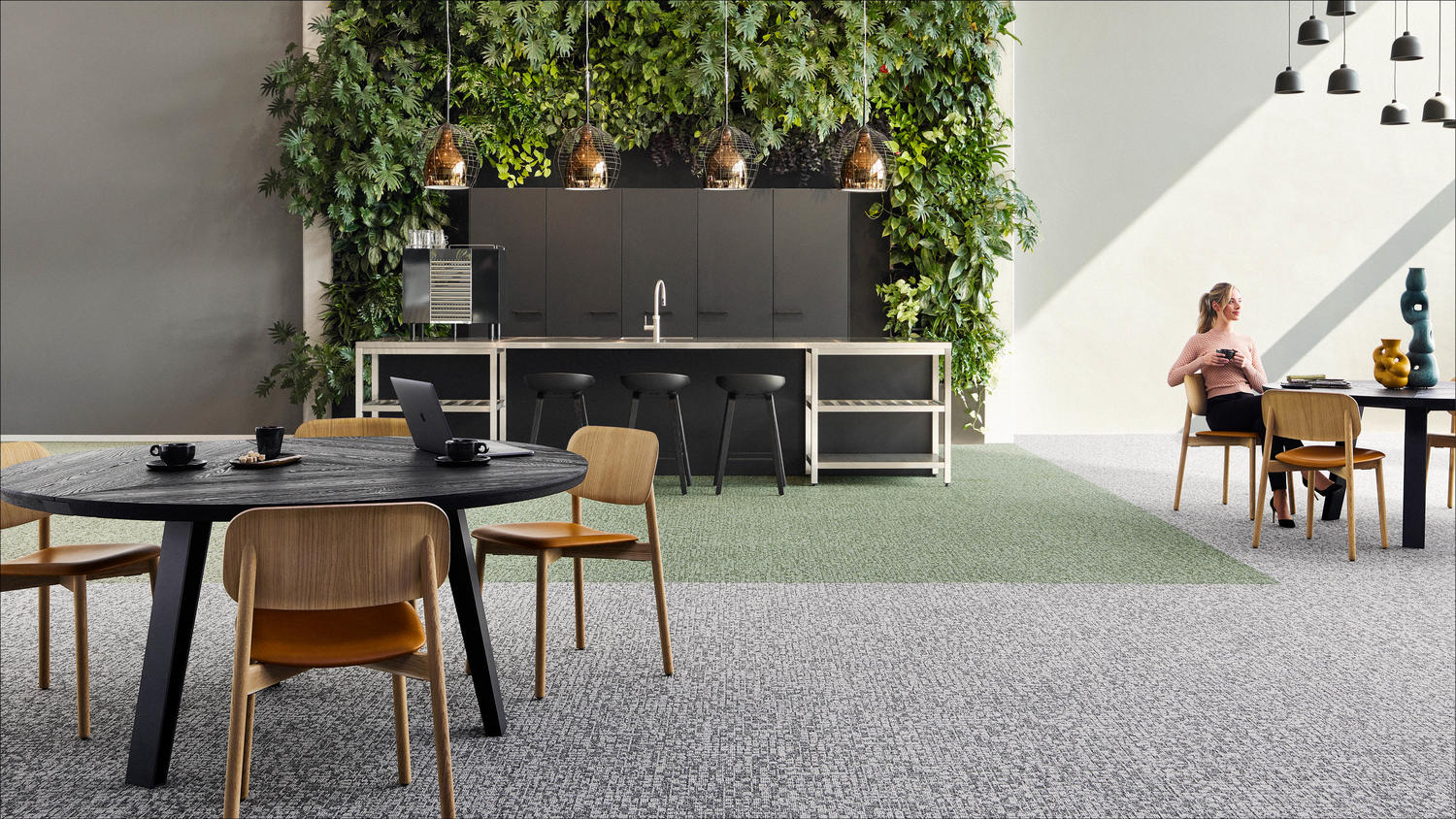 A longstanding commitment to lowering VOCs
"In any given room, VOCs are being emitted from furniture, from electronic devices and even from the ceiling and the floor," explains Diego Gourdin, Research and Innovation Expert at Tarkett. "To help reduce the chemical content of indoor air, we made a commitment more than ten years ago to lower the VOC emissions from our flooring products. It's an important part of our Cradle to Cradle® journey towards healthier, more sustainable products." While regulations on lowering VOCs had begun to take shape, there was still little consistency globally on maximum thresholds or testing techniques – a challenge that persists today. As a sustainability pioneer in the flooring industry, Tarkett decided to move ahead of the curve, setting itself the goal of reducing VOC emissions from its flooring to levels 10 to 100 times lower than most stringent local regulations which were coming into force.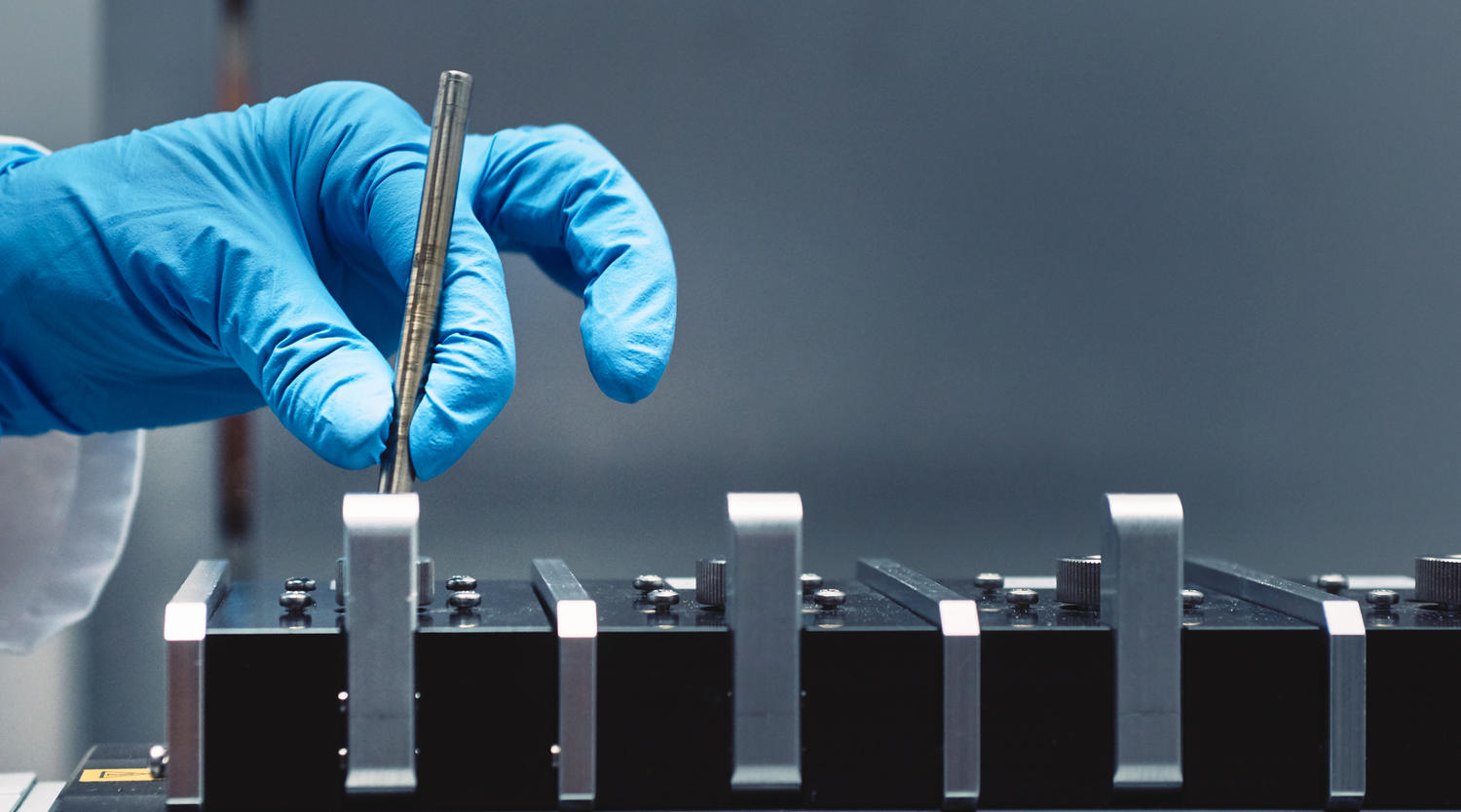 Towards ultra-low VOC flooring certified by Eurofins
"We began by measuring VOC emissions from our flooring across multiple product categories at a specialised lab at our R&D centre in Wiltz, Luxembourg," explains Gourdin. "In particular, we sought to make the link between our raw materials and the VOC impact of the finished product. In this way, we rapidly identified materials for priority action, including components used in our resilient (PVC) floorings." Equipped with this information, Tarkett developed a strategy to reduce VOC emissions from its products, prioritising the replacement of raw materials with high VOC emissions – even if they were only present in small quantities within a product. The plan was to phase out certain components over time, replacing them with viable, lower VOC alternatives.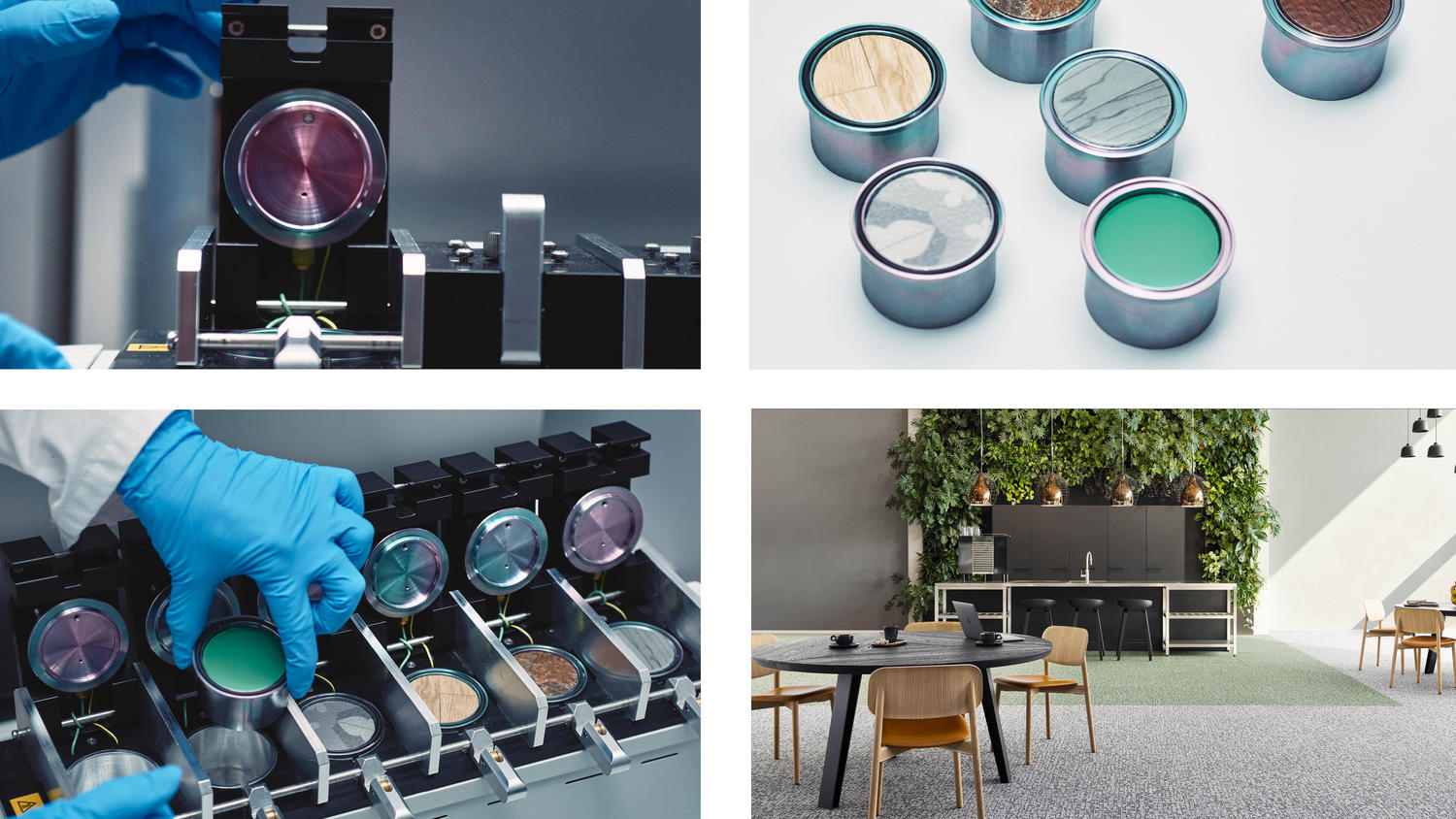 "This was a major global undertaking – we effectively set out to transform our entire flooring portfolio," says Alain Casoli, Group R&D Regulatory Affairs Director. "This meant working closely with our suppliers to completely reformulate our products. We communicated our new requirements to all our raw material suppliers and asked them to help us restructure our products. In some cases, we also combined this challenge with phasing out phthalates at the same time." Once the new components were identified and incorporated within finished products, it was vital to seek external certification to complement Tarkett's own VOC testing. For PVC flooring, for example, Tarkett worked with European leading independent air quality testing organisation Eurofins. With rigorous standards, Eurofins certifies products with VOC levels 10 (Gold certification) to 100 (Platinum certification) times lower emissions than the most stringent European regulations. In France, Germany and Belgium, for example, the total VOC level (i.e. the cumulative total of VOCs in a room) must be below 1,000µg/m3 after 28 days.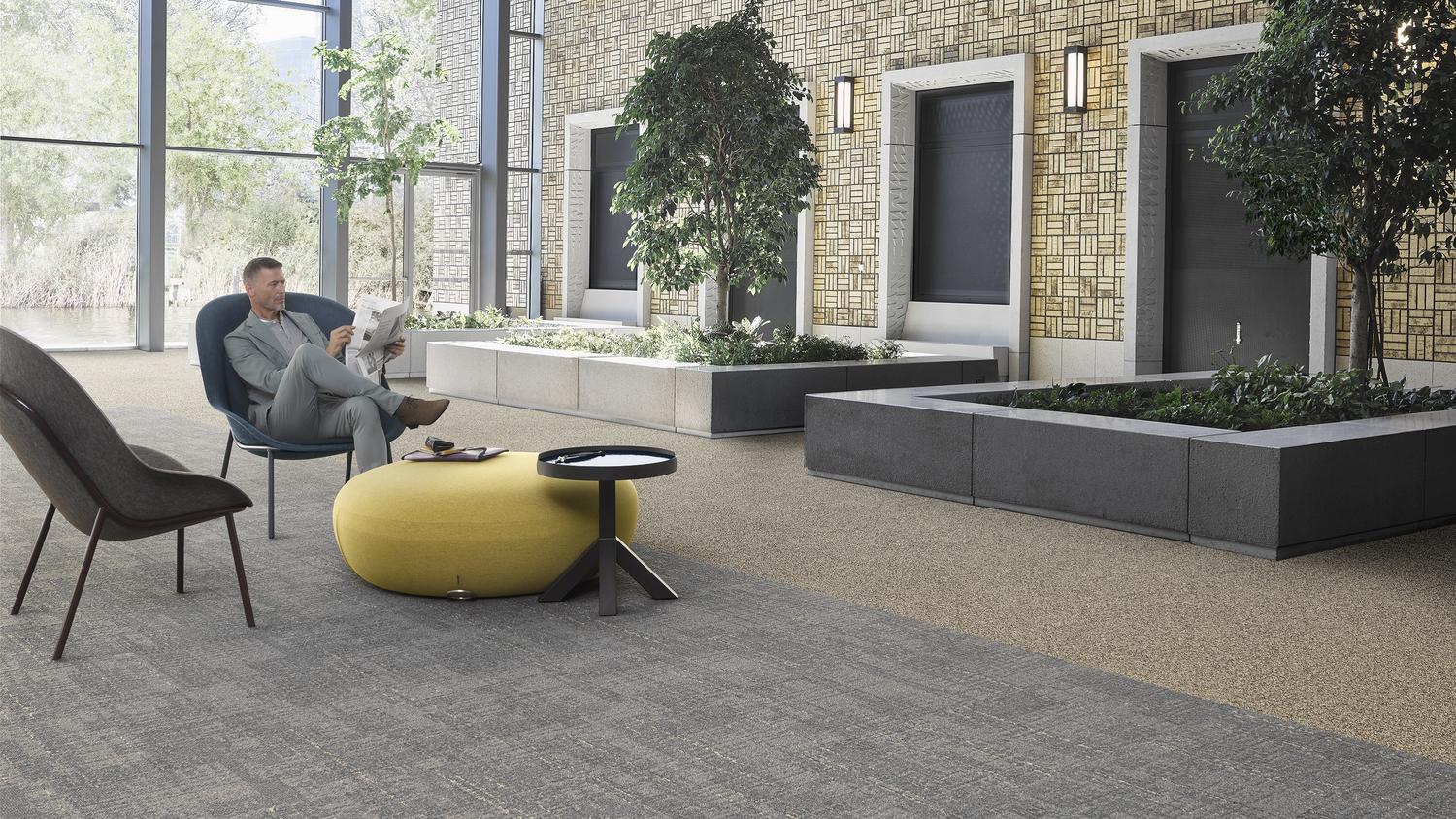 Raising indoor air quality standards
Tarkett has consistently exceeded the strictest industry standards for air quality to such an extent that it has set its own standards. For example, in 2010, 25% of the company's flooring, including carpets and laminate, had low VOCs (≤100 µg/m3), and by 2011, this had already increased to 89%. Similarly, Tarkett moved from zero ultra-low VOC flooring (≤10 µg/m3) in 2010 to 50% in 2014. This includes linoleum and our iQ vinyl floors. By 2019, 98% of our global flooring portfolio had at least low VOC emissions, moving to 99.8% for our portfolio in Europe, the Middle East and Africa. "Our work on low VOC flooring has been industry-leading, with three patents now filed for low VOC flooring products," says Casoli. "For our customers, installing low VOC flooring contributes to improved indoor air quality within indoor spaces, as they seek to achieve their sustainability goals, comply with regulation and promote people's wellbeing."
Making conscious choices. For people and the planet.
Tarkett Human-Conscious DesignTM