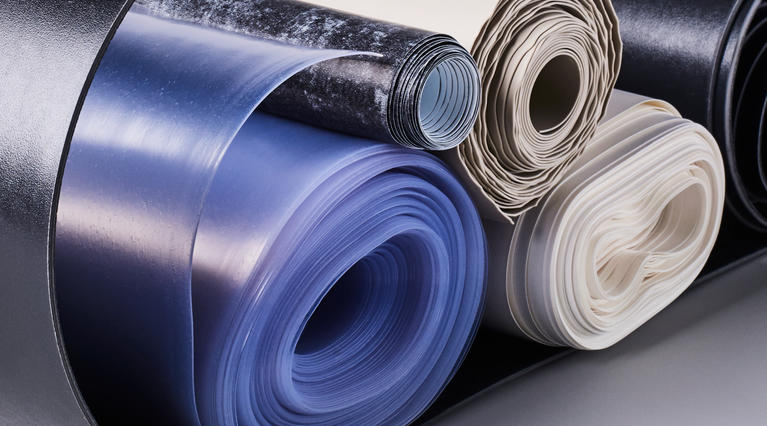 Promoting material transparency with MHS
Today, people increasingly want to know what's in the products we consume – from food to clothing to cosmetics – where the ingredients are from, how they were sourced, and the impact they have on people and the environment. It's all about making informed purchasing decisions. So businesses are re-thinking their sourcing efforts to improve the health and sustainability of ingredients and provide shoppers with the transparency they need. Food companies are taking action from field to fork, for example, to transform the way food is produced.
In the same way, Tarkett is taking material transparency for flooring to a new level with its Material Health Statements. It's our way of offering complete transparency on the composition of our products, avoiding harmful substances and working to optimise our product formulas. It's an 'identity card' for product ingredients, creating a holistic approach to build trust with customers while enabling us to continuously improve our products.

Here, we speak to Tarkett's Sustainability and Public Affairs Director for EMEA, Myriam Tryjefaczka, about our journey to fully understand and disclose the impact of our materials by creating the flooring industry's first Material Health Statements.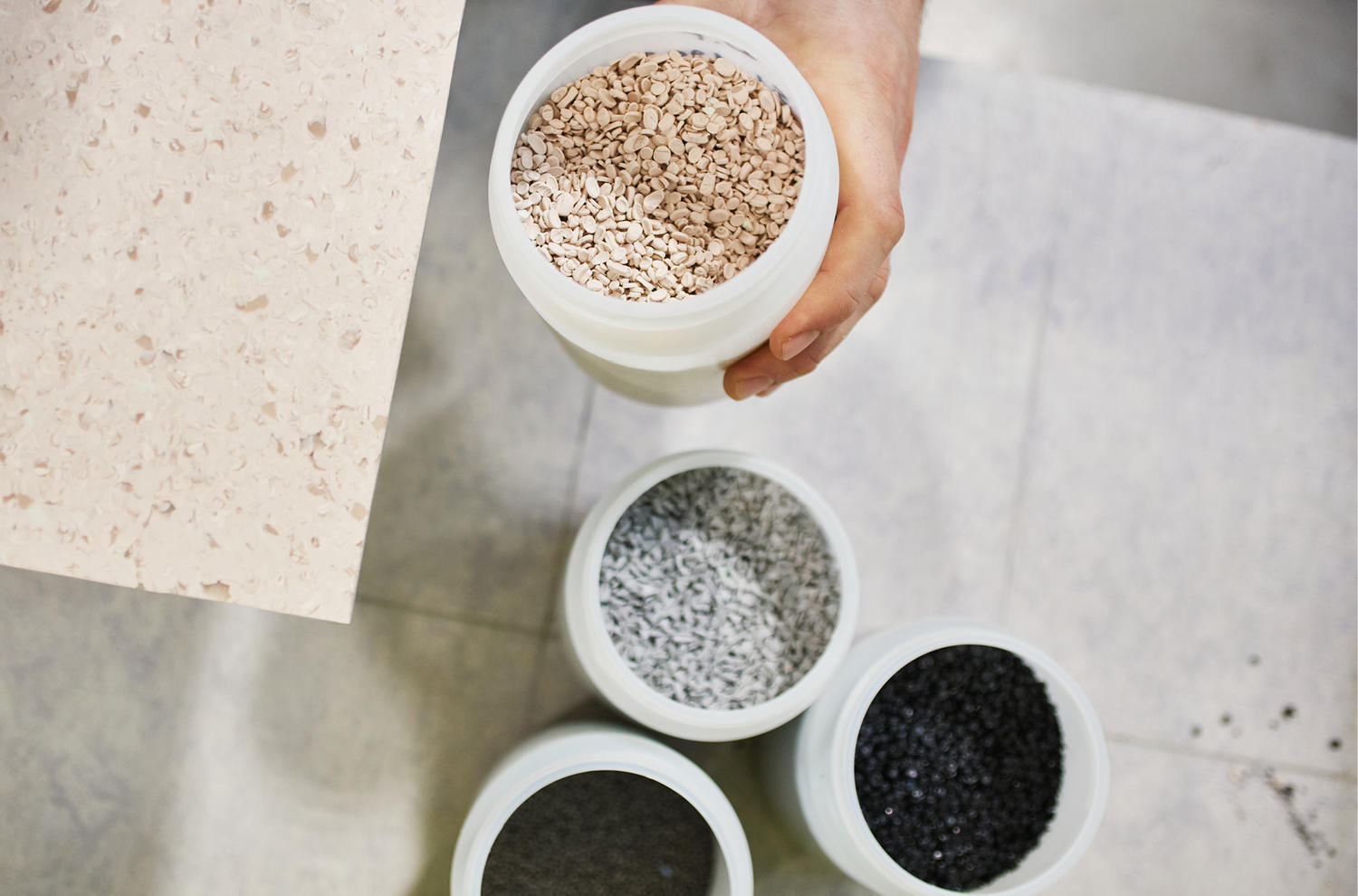 Why did you decide to create Material Health Statements?
We are committed to using the highest quality materials and always strive to go further in our efforts to improve our products. That's why we began our Cradle to Cradle (C2C) journey a decade ago, committing to have our materials independently assessed in line with the global recognised C2C principles. We're currently at 98% (over 3,000 materials). It's a key part of our circular economy journey – in order to be recycled and begin a second life in new products, the materials we use must respect people's health and the environment.
So by creating Material Health Statements, we are improving the way we integrate circular economy thinking in our products. We're going beyond Environmental Product Declarations to consider the individual health impacts of every material within a product.

Transparency sits at the heart of this effort – transforming all the research and behind-the-scenes scientific work into a clear, independently verified declaration for our customers brings the peace of mind they need to confirm they've made the right choice. It's particularly important as more customers seek to achieve sustainable building certifications.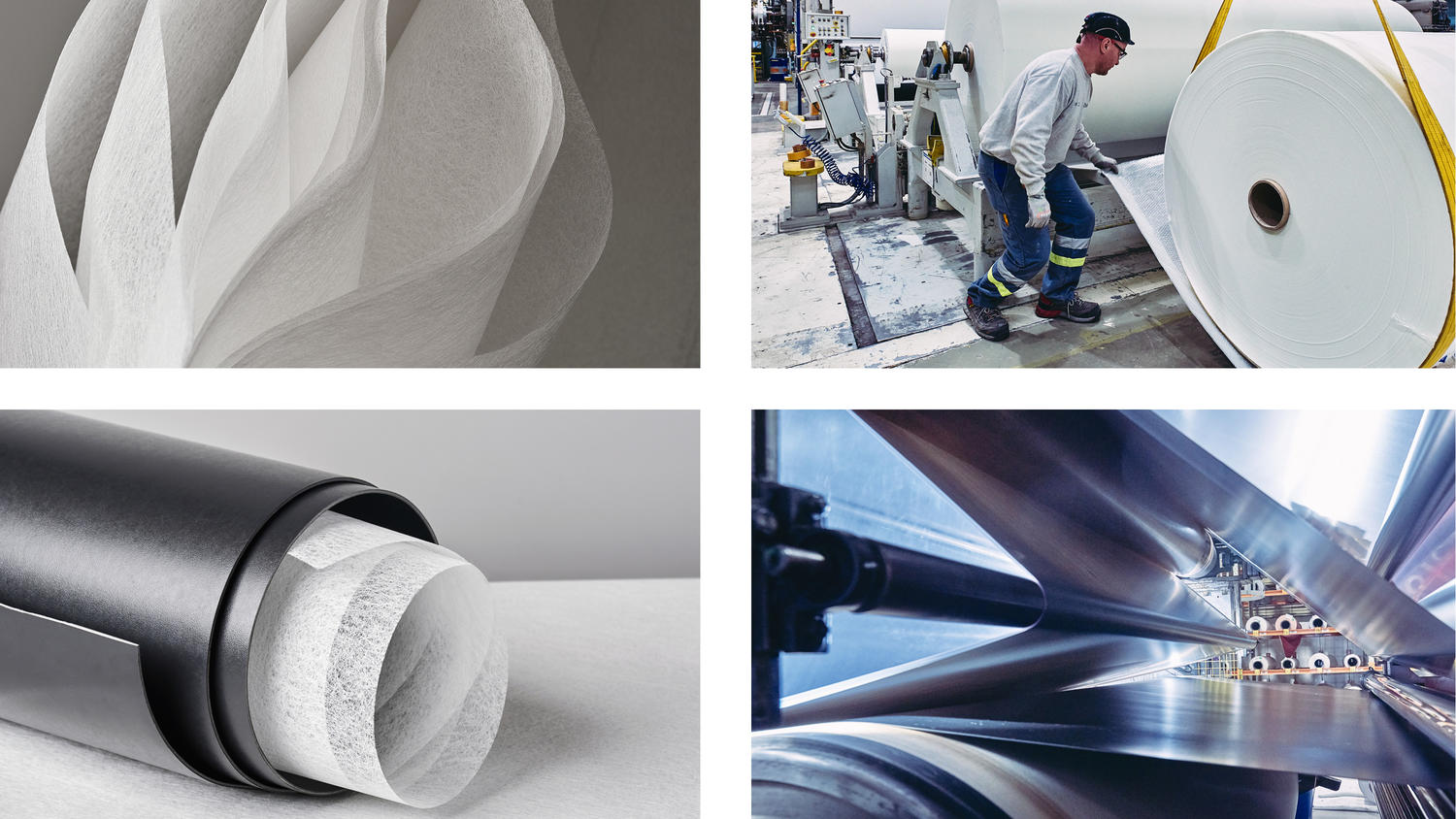 What challenges did you encounter in the process?
Firstly, we compiled an inventory of all the materials we use, identifying the exact composition of our products, right down to 0.01%. This goes ten times beyond the legal requirements of the EU's REACH regulation. It was a major collaborative exercise, co-ordinating with our diverse teams and suppliers across the world, and pushing our systems to the limit to find the answers. Next, C2C experts at the Environmental Protection.

Encouragement Agency (EPEA) screened all our materials against international regulations and more than 100 chemical hazard lists and scientific sources to understand their levels of toxicity and any potential risks to people's wellbeing or the environment. The EPEA team monitored rapidly evolving regulations and chemical ratings, and checked how our materials are used throughout our value chain – including any chemicals used in their production.

EPEA also assessed our materials over their lifecycle, from sourcing and production all the way through to use and post-use handling. The team matched our material inventory with the extensive scientific, ecotoxicological and production information they'd gathered, cross-referencing to understand risk levels. In every instance, the priority was to understand whether and to what extent the materials posed a risk within the intended flooring application.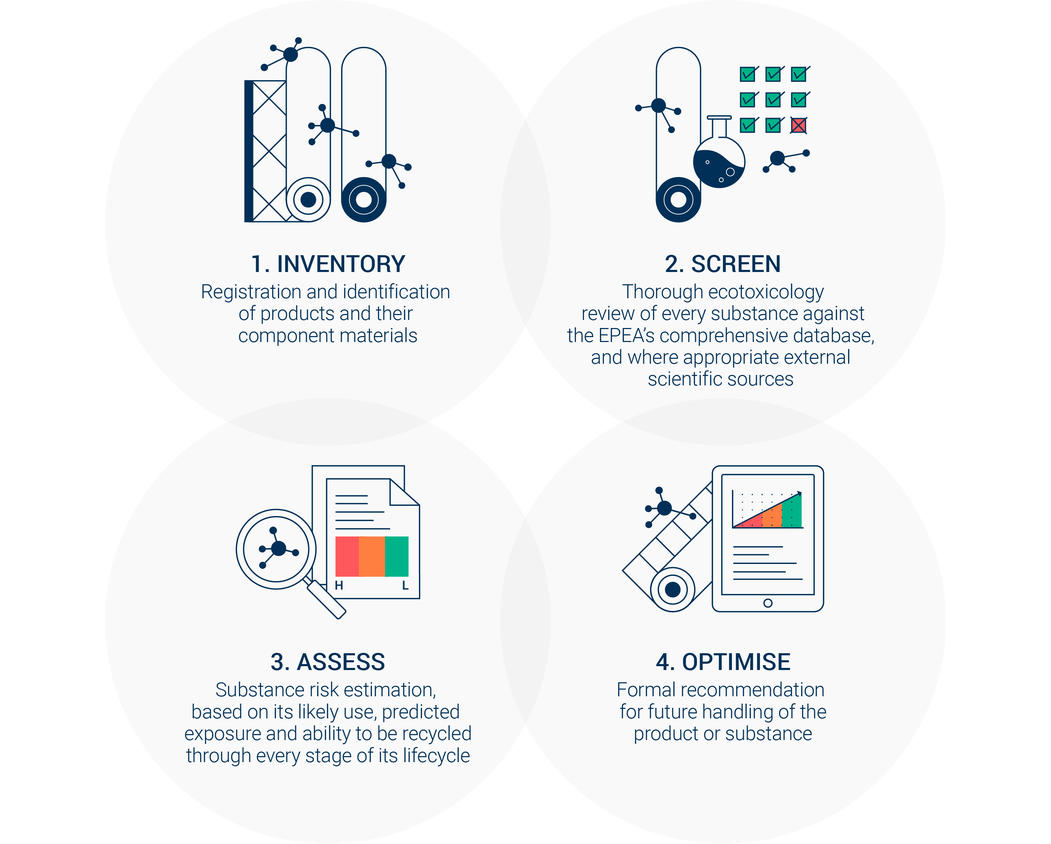 How did you overcome them?
Using around 14 human health and 11 environmental health criteria, EPEA allocated a colour ranking to indicate the relevant level of material health, a scale of grey (insufficient information to make a definitive assessment) red (could be optimised) to light green (acceptable) and dark green (good materials). EPEA has only classified 1% of the materials assessed for our Material Health Statements so far as 'red' meaning every single material complies with regulations. But our ambition is to go beyond regulation – offering our customers complete transparency and a far more granular and precise view of the material composition of our products.

Building on these insights, we then innovate to optimise our materials. We search for positively defined alternatives to improve 'red' materials, reformulating our products using C2C principles. This is a long and exacting process, involving research, consultation with EPEA and thorough quality checks and performance tests. For example, we are creating an index of positively defined pigments, working hard to identify bright colours to add to our 'positively defined' palette of largely mineral, green and woody colours.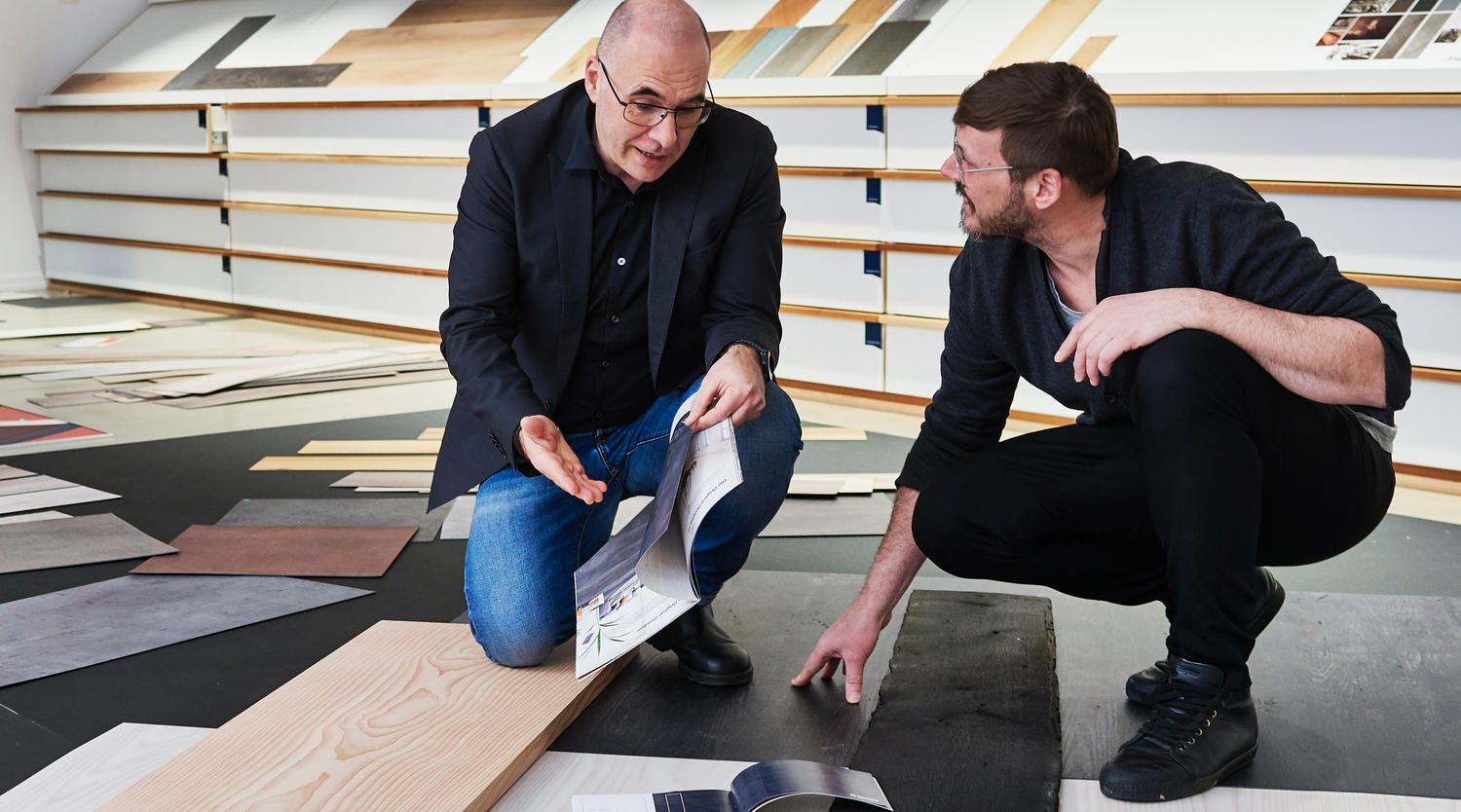 What exactly can your customers learn from the Material Health Statements?
We believe everyone should be able to clearly see and understand exactly what goes into the products they choose and the impacts of individual materials. That's why we're committed to total transparency to build the trust needed to make positive change in our industry and beyond. Customers see information including the product's formula, the chemical substances it comprises and the proportion of each component to be found in the product, followed by the colour coding. The EPEA provides a comment on the likely use of or predicted exposure to the component within a flooring context, and we also include the material's GreenScreen List Translator Score (a US chemical classification system) and confirmation that it complies with the EU's REACH regulation.
What's next?
The Material Health Statement is ultimately the first step to creating digital 'health' passports, known as material passports for every material used in construction, so designers, constructors, architects and engineers can really take materials full circle. These are likely to become mandatory in Europe. While the Material Health Statement considers chemical composition, the material passport will hold a wealth of circularity information, from health and environmental impact to level of recyclability, dismantling and recovery. So we are moving ahead of the legal curve, building knowledge to help achieve this transformation.
Making conscious choices. For people and the planet.
Tarkett Human-Conscious DesignTM
Learn more about our approach to transparency through our radical transparency page or download our transparency white paper.