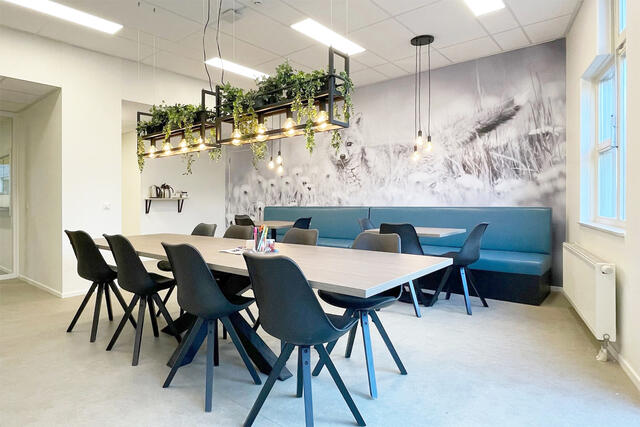 Public primary school de Vos
2022 | Voorschoten, Netherlands
The primary school De Vos in Voorschoten was given a completely new look by the designer Jolanda de Boon from the design agency Joolsdesign. The new look focused on functionality, user-friendliness and sustainability.
The school's building is welcoming, has a collaborative feel and offers a very pleasant learning environment. The goal was to create a more modern interior with an inspiring and multifunctional space. The learning space of the school is important since it is where the students take a break, but also focus on school work. After the renovation, the new interior is more colourful and contemporary, but also more quiet for the students.
Tarkett's Acczent Excellence 80, a heterogeneous vinyl flooring was chosen for its 127 décors and colours, and matt finish. The Acczent Platinum 100, an innovative compact acoustic vinyl flooring was selected for its extreme durability. Both floorings are treated with the trademark Top Clean XP surface protection for extra durability and cost-effective maintenance.
Making conscious choices. For people and planet.
Tarkett Human-Conscious Design®.
About
Read about how Tarkett's Acczent floorings helped create a more contemporary and colourful working environment for the students of the De Vos primary school.
Designer/ Architect
Jolanda de Boon - Joolsdesign