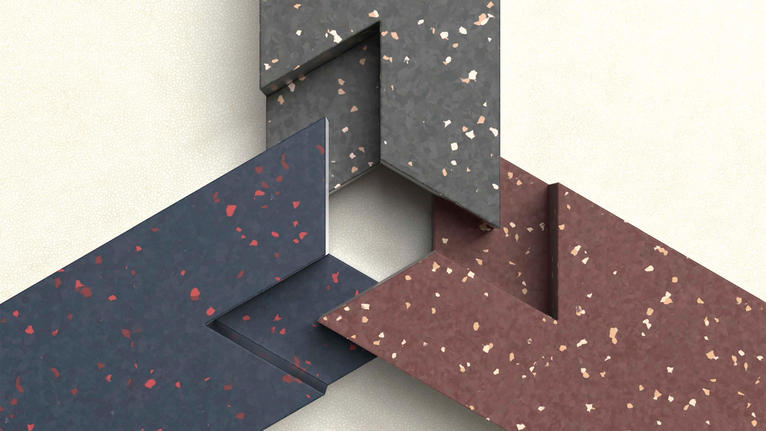 Circular Selection meets PLAY: Fusing beauty and sustainability
Today, customers want beauty on the surface and beauty within. They want peace of mind to know that their flooring choice is the sustainable choice to reduce their impact and help safeguard the earth's resources without compromising on beauty. And they want us to make this as easy as possible. With our longstanding commitment to Cradle to Cradle design, we focus on optimising the health and environmental credentials of our products, while continuing to deliver attractive, high quality flooring. We've merged the idea of sustainability and beauty and created the Circular Selection which introduces our most sustainable flooring collections. This selection is also portrayed in the PLAY.
PLAY explores the intersection between beauty, circularity and sustainability. It is an inspiring concept capturing interior design ideas for safer and healthier places where people can reach their full potential, the essence of Tarkett's Human-Conscious DesignTM vision. Natural Bond is the latest theme created in partnership with Note Design Studio. A theme the Swedish design agency had first started exploring with Tarkett on the 2020 Stockholm Furniture & Light Fair.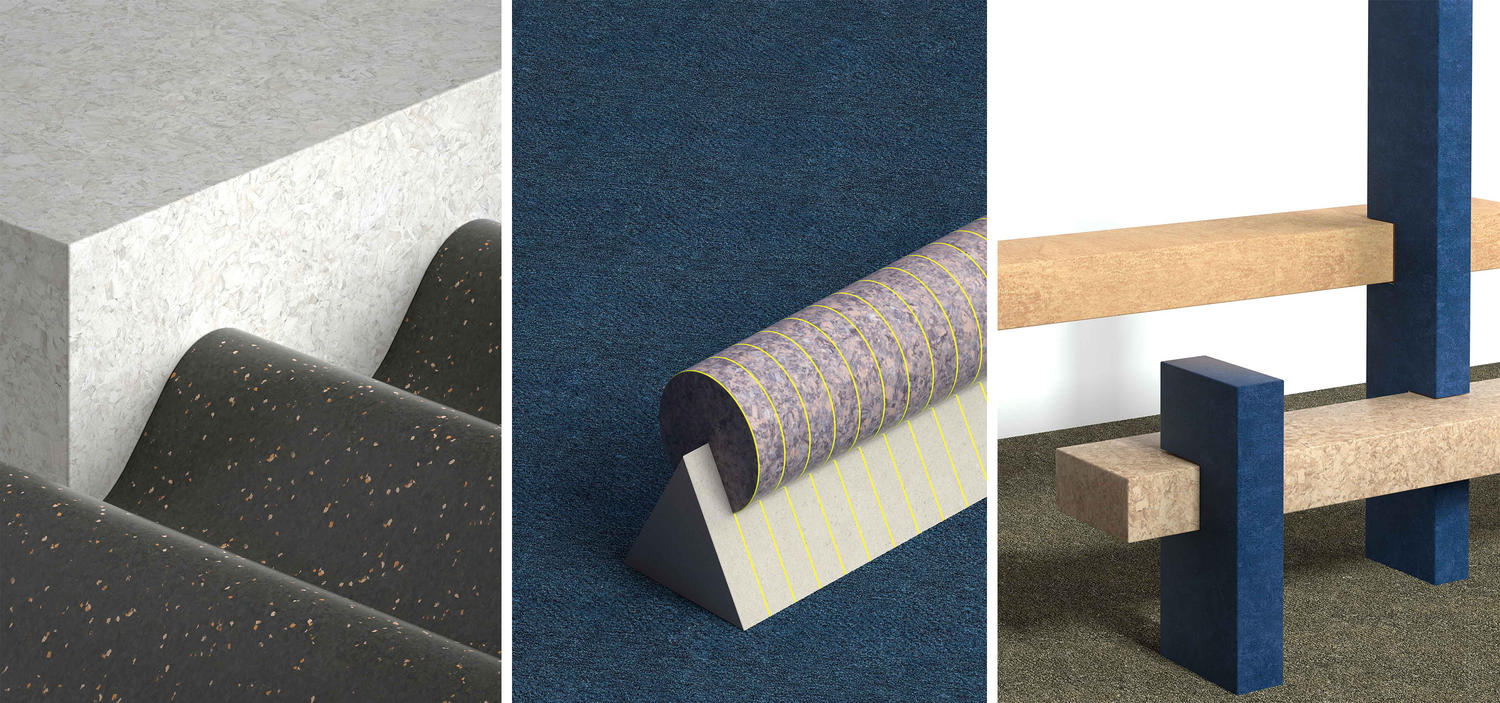 PLAY & NATURAL BOND
"Natural Bond expresses society's own sustainable, circular transition," says Florian Bougault, Senior Art Director at Tarkett and PLAY Project Leader. "In particular, it champions our Circular Selection, our most circular flooring to date. These are our sustainability heroes. Every product in the collection is designed from the outset with circularity in mind – using good materials free from phthalates, and with a clear strategy in place for take-back and recycling into new flooring." An approach we will continue to apply throughout all our future launches.

Sustainability heroes
One such Sustainability Hero is Tarkett's next generation iQ Natural flooring, the world's first floor with bio-attributed vinyl. Replacing fossil fuel-derived material with renewable biomass feedstock, iQ Natural provides our customers with a greenhouse gas emission reduction of 60%*, compared to average homogeneous vinyl floors**.
Another is our linoleum flooring, made with 94% natural raw materials (including linseed oil, wood and cork flour, resins, jute and minerals), it is recyclable at our low carbon facility in Narni, Italy. Similarly, our Desso AirMaster carpet uses chalk recycled from the water treatment industry to create a backing that is infinitely recyclable in our own production process in Waalwijk, the Netherlands. Also, our loose-laid Excellence Genius flooring can be collected and recycled in our recycling centre at Clervaux.
"Our Circular Selection gives our customers the freedom to fulfil their sustainability ambitions, reducing their carbon footprint and conserving the earth's resources while enjoying beauty, durability and performance," says Bougault.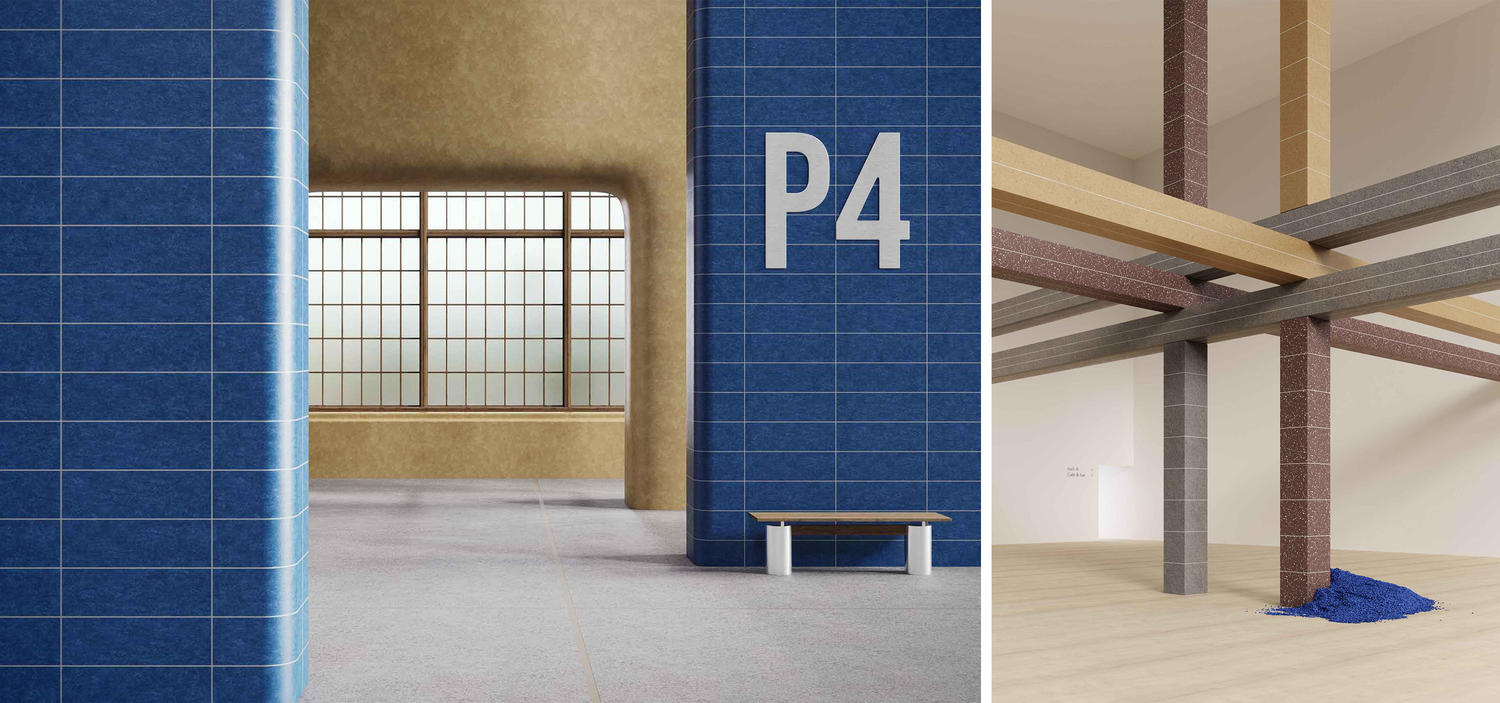 Towards a circular future
We'll keep on expanding our Circular Selection as we step up our focus on transforming our products and systems. The journey to circular transformation isn't easy – it requires investment, science, a complete mind shift in design, and collaboration across the value chain – but we have the passion and resources to make it happen, and we're determined to succeed. This will provide ever more sustainable options for our clients, improve our environmental footprint and help future generations to flourish.

*Based on A and C modules from our EPD N° S-P-01508 with a recycling scenario through ReStart® in comparison to generic EPD-ERF-20180176-CCI1-EN with an incineration scenario.
**Post-use vinyl recycling for homogeneous vinyl flooring produced after 2011 (without phthalates).
Making conscious choices. For people and planet.
Tarkett Human-Conscious DesignTM