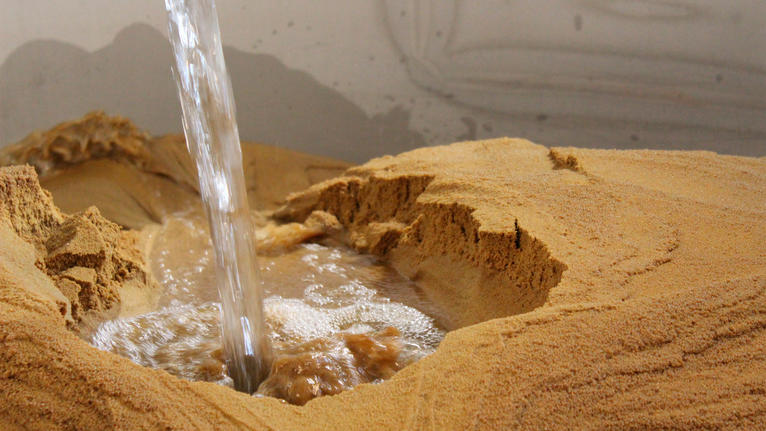 Collaborating with partners to upcycle chalk into carpet tile backing
On our circular economy journey, Tarkett is always seeking to create healthier products that can be safely transformed into new ones, conserving natural resources and creating a positive impact on the environment. This often means collaborating with unlikely partners. In the Netherlands, we have established a world-first partnership with drinking water companies to upcycle waste chalk into stabiliser for our Cradle to Cradle Gold-certified EcoBase carpet backing.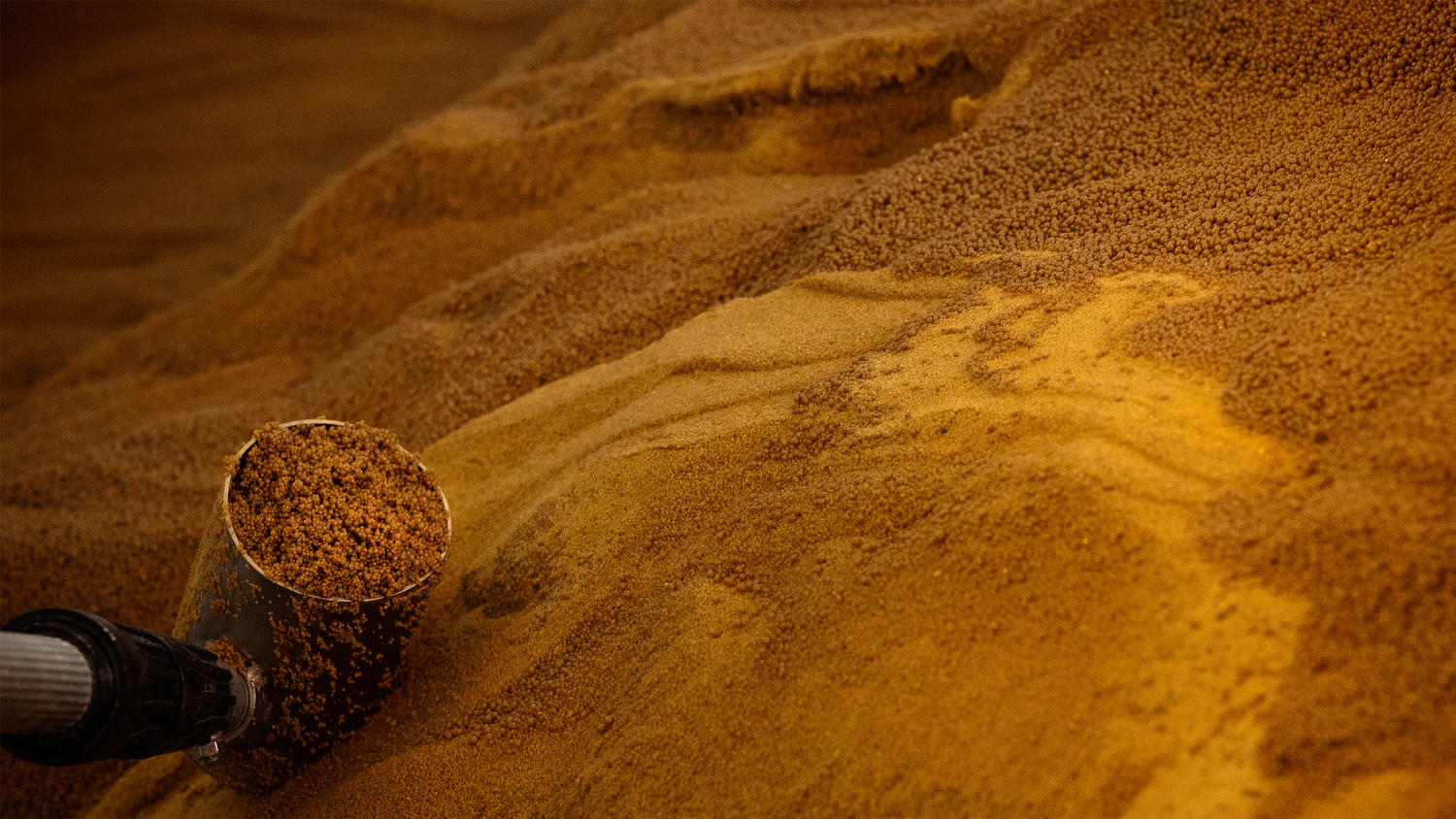 Sharing our ambition
With a longstanding commitment to Cradle to Cradle design principles, we know that it takes courage and determination to take the road less travelled. To encourage others to get involved, we held Cradle to Cradle events at our Waalwijk site, highlighting our ambition to scale up our use of recycled raw materials. "That's how the director of a local water company came to tell us he had chalk residues available for our chalk-based EcoBase backing," Ludwig Cammaert, Tarkett's EMEA Director Design & Technical Development. "This was the beginning of an unlikely collaboration that completely transformed the way we source raw materials for EcoBase." Previously, the waste chalk arising through the local drinking water treatment process was donated to farmers to use as fertiliser in their fields or as flooring for cattle sheds. The value of the chalk itself, as a material, was completely lost. Meanwhile, Tarkett was sourcing virgin chalk for its EcoBase backing from a mine in Northern France.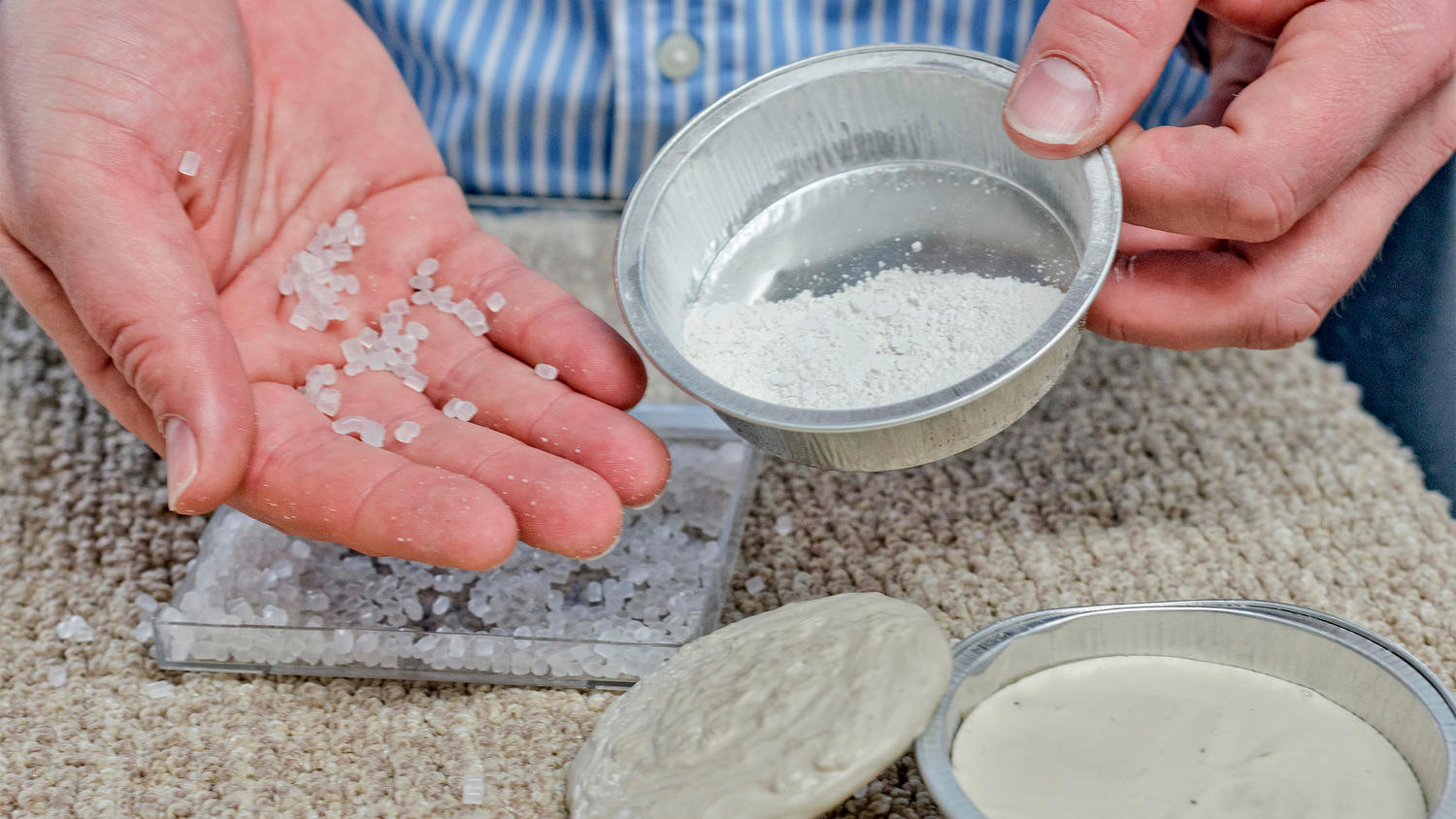 Into the unknown
Tarkett's research and development teams began working closely with Aqua Minerals, a Dutch drinking water industry partnership established to create value from water treatment waste. In particular, our engineers partnered with several companies, to achieve the exact composition and size of chalk particles for use in our backing and manufacturing processes. "Initially the particles we received were so hard that they blunted the blades of our carpet-cutting machinery," adds Cammaert. "So we worked together to find a solution."
To create a softer particle, the teams exchanged the silica-based 'seed' around which the calcite (chalk) crystals form to a calcium carbonate seed. The end pellets supplied to Tarkett work much better on our production line, and can also be sold by Aqua Minerals to other industries. We have since patented this innovative process to re-engineer and upcycle calcium carbonate.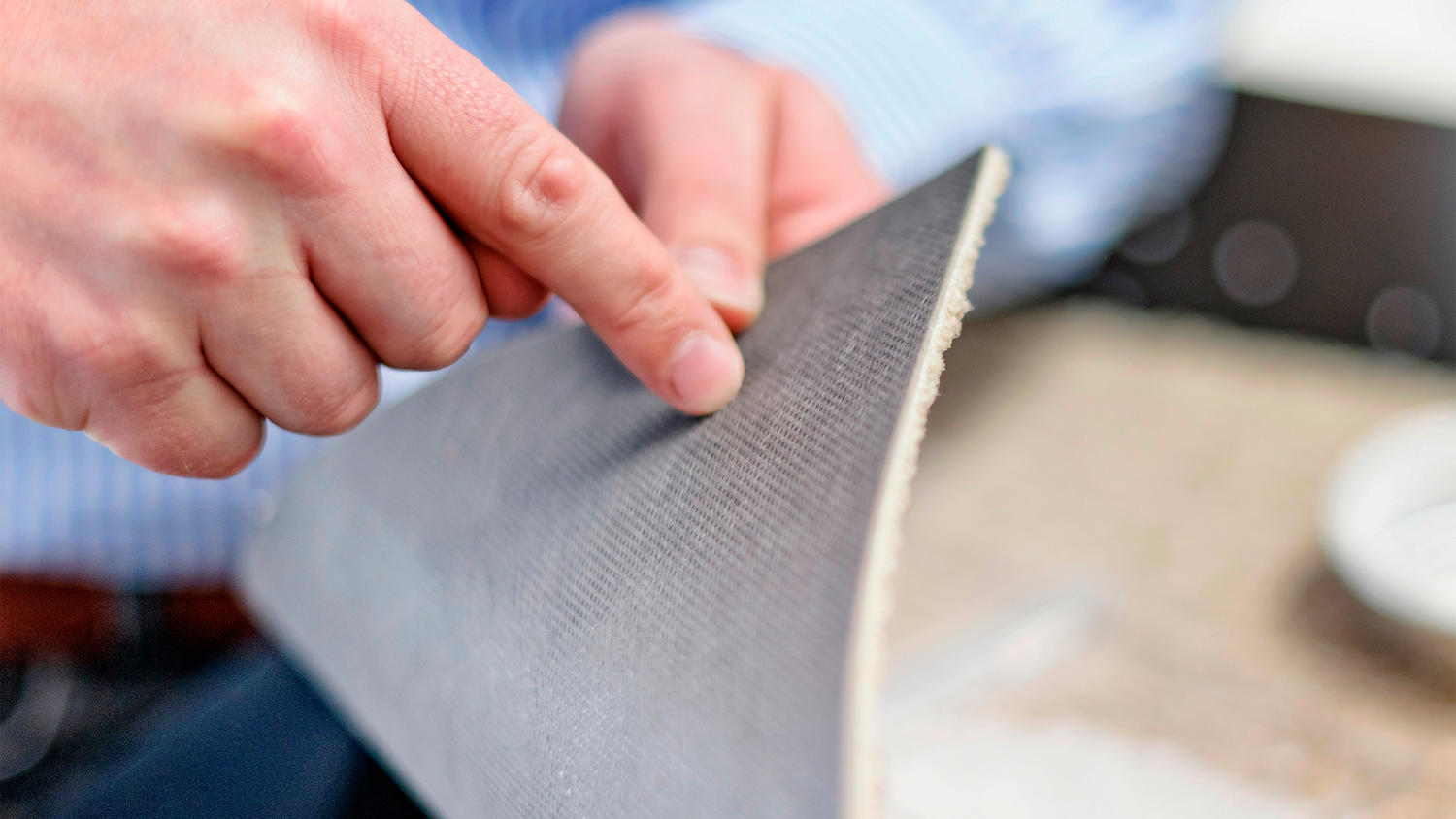 The partnership bears fruit
"Our pioneering partnership to upcycle chalk from waste drinking water is helping to advance our circular economy journey and fulfil our renewable materials goals," says Myriam Tryjefaczka, Tarkett's Sustainability and Public Affairs Director. "By giving it a new lease of life as a raw material for a new product, the chalk continues to circulate in a 'closed loop', in line with Cradle to Cradle principles."
EcoBase now contains at least 80% chalk, derived from 100% positively defined recycled materials. Our circular collaboration played a key role in Ecobase first achieving Cradle to Cradle Gold certification in 2015. Most importantly, Ecobase can be 100% safely recycled within our own production process. In 2019, we used more than 15,000 tonnes of chalk from this waste stream for our carpet tiles, and we have used more than 84,000 tonnes to date.
Making conscious choices. For people and the planet.
Tarkett Human-Conscious DesignTM