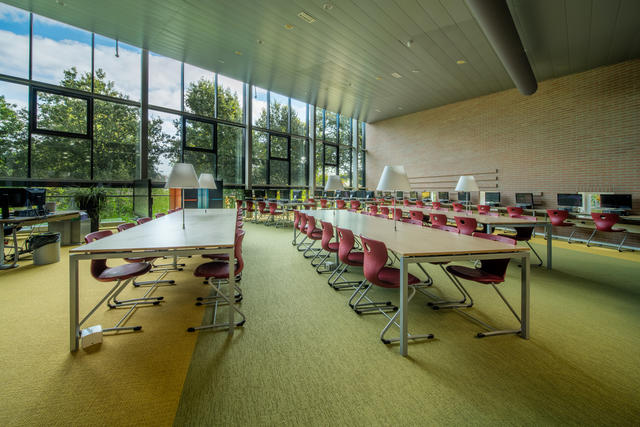 CSG Liudger
2020 | Burgum, Netherlands
When designing the CSG Liudger in Burgum, the architect Dick de Jong created a mature, yet playful ambiance for the school, thanks to the different colours and textures of the Tarkett floor coverings.
The newly renovated CSG Liudger in Burgum installed Tarkett floor coverings with cubist shapes, design divisions and diverse colours in order to create a modern learning environment. The architecture studio successfully designed every learning space to be calm and organized, creating a comfortable and collaborative space, which contributed to the productivity of the students.
iD Inspiration, iQ Eminent and Acczent Excellence 80 collections were selected thanks to their resistance and durability. The DESSO AirMaster carpet was also selected, thanks to its patented technology that reduces the concentration of fine dust. Tarkett floors contribute to a healthier indoor air quality, since they are phthalate-free and have very low VOC emissions.
Making conscious choices. For people and planet.
Tarkett Human-Conscious DesignTM.
About
Read about the newly renovated CSG Liudger and how Tarkett's floors contributed to an exciting learning ambiance, thanks to the different colours and textures.
Designer/ Architect
Dick de Jong