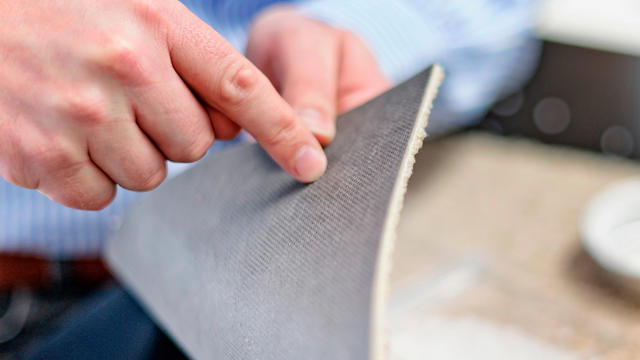 Going for Gold: Inside Tarkett's Cradle to Cradle® carpet tile journey
Harnessing the Cradle to Cradle® eco-design philosophy plays a central role in Tarkett's efforts to shift to a circular economy, guiding our efforts to design out waste, continuously optimise our materials and help ensure our products can be recycled safely when they reach end of life. Our journey to achieving Cradle to Cradle® Gold certification for Tarkett's EcoBase-backed carpet tiles exemplifies exactly how we're taking our Cradle to Cradle® ambition to the next level.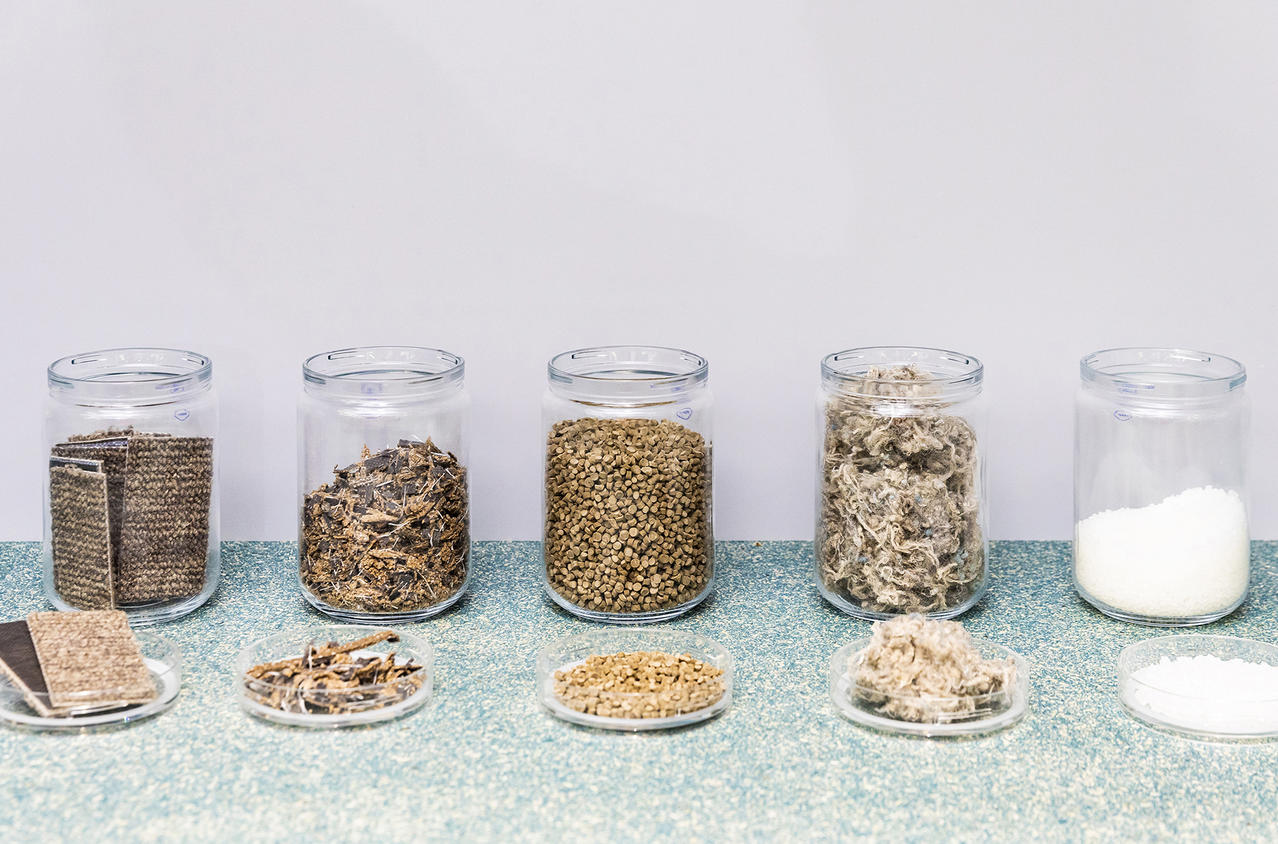 Innovating to solve the challenge
The primary obstacle to achieving Cradle to CradleTM certification for Tarkett carpet tiles was the bitumen backing (widely used in the carpet tile industry), which uses ingredients derived from crude oil, and is not recyclable. To close the loop on carpet tiles, it was important to find an alternative, healthier and more sustainable backing. After a considerable research and development effort, and an unlikely collaboration to upcycle chalk from drinking water, our EcoBase backing was born. "EcoBase was a real breakthrough in carpet tile manufacture," says Sandy Bentmim, Sustainability Project Manager at Tarkett. "It's made with healthier, recyclable materials, and can be recycled again and again with no loss of quality, helping to conserve natural resources."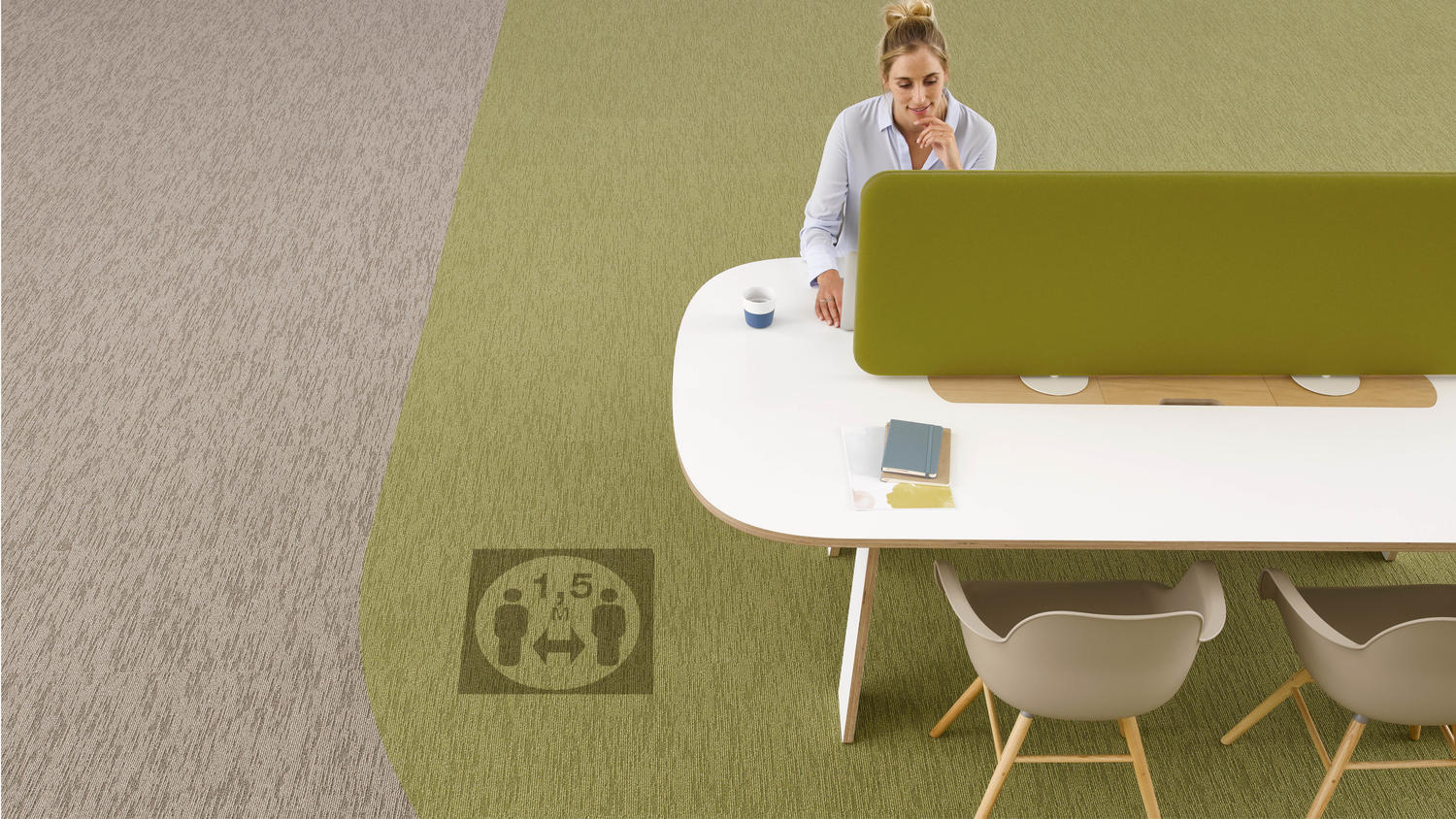 Delivering results
EcoBase fulfils all Cradle to Cradle® Gold criteria, and with 100% positively defined materials, it has achieved Platinum level for material health. It is also fully recyclable at our purpose-built production line in Waalwijk. Meanwhile, recycling EcoBase-backed carpet tiles generates CO2 savings of at least 20% per product cycle compared to co-generation of EcoBase in the cement industry. Today, 62% of our carpet tiles have EcoBase as standards, and this continues to grow.
Collaborating to reach new heights
But the story doesn't end there. We collaborated with regenerative yarn manufacturer Aquafil to develop a natural range of pigments for our AirMaster collection, achieving Gold certification in 2015 for all AirMaster tiles featuring EcoBase backing. We continue to expand the selection of colours available. Together, in 2019, we fully closed the loop on Tarkett carpet tiles by developing pioneering technology at our Waalwijk facility to separate the yarn and backing, while retaining more than 95% yarn purity. This industry-leading innovation marked the next stage in our Cradle to Cradle journey and a major step forward in maximising the value of materials while preventing waste and helping to conserve natural resources.
Making conscious choices. For people and planet.
Tarkett Human-Conscious DesignTM