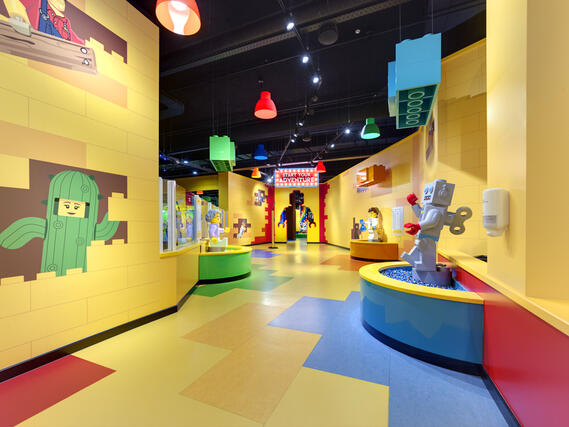 LEGO® Discovery Centre
2023 | Brussels , Belgium
LEGO® Discovery Centre (3,000 square meters) is the ultimate indoor LEGO playground with more than 12 attractions and rides and millions of LEGO bricks.
Located in the Docks shopping centre in Brussels, it is open only to children, mostly between 2 and 10 years old, who are accompanied by an adult.
Designed by the LD2 architectural office, the Tarkett linoleum floor covering was chosen, not only because of its wide range of colours and modern designs, but also because Linoleum is a sustainable product made from natural ingredients and is recyclable after use.
Tarkett linoleum is perfect for the LEGO universe, since it contributes to the inspiring, colourful and joyful environment, where visitors can enjoy interactive LEGO attractions and immersive experiences in a magical space.
Making conscious choices. For people and planet.


Tarkett Human-Conscious Design®.
About
Completely covered in Tarkett's Linoleum, the LEGO® Discovery store is a colourful, joyful and interactive playground for young adventurers.
Designer/ Architect
LD2 Architecture