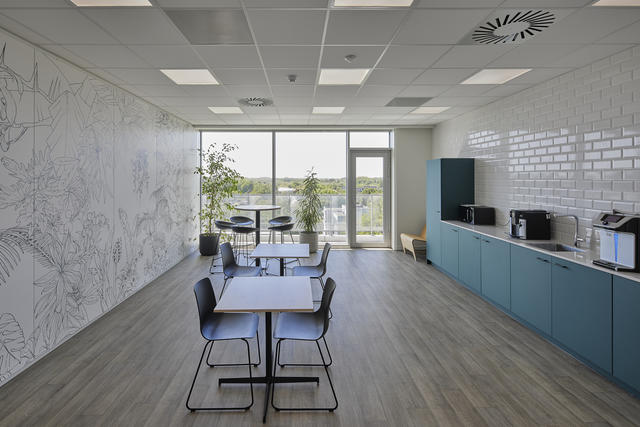 Lo²Cus
2021 | Gent, Belgium
Lo²Cus VZW built a building complex, consisting of two separate, medium high-rise blocks above an underground car park, in Technologiepark in Zwijnaarde.
The first six-story block is dedicated to research. It hosts research rooms, plant growth chambers, an animal house, a large greenhouse, various laboratories, offices and a restaurant. The second block, also six floors high, is a bio accelerator for life science and biotechnology companies.
The project was led by SVR-ARCHITECTS and SumProject Architecture & Engineering, and in collaboration with Lo²Cus VZW, they selected Tarkett's Ruby 70 heterogeneous PVC floor covering, since it is highly durable and perfect for heavy traffic areas. The 550 square meter veranda was covered in Tarkett's Contract Plus, a homogeneous PVC flooring.
Making conscious choices. For people and planet.
Tarkett Human-Conscious Design®.
About
Read about Tarkett's recent collaboration with Lo²Cus VZW, featuring its Contract Plus and Ruby 70 vinyl floorings, perfectly suited for heavy traffic environments.
Designer/ Architect
SVR-ARCHITECTS & SumProject Architecture & engineering