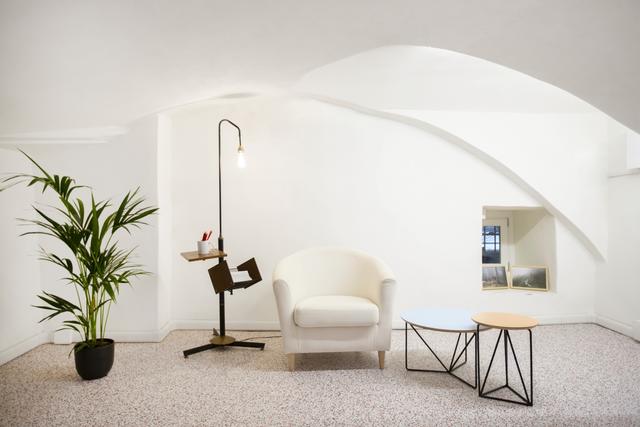 Mezzanine Coworking
2022 | Verona, Italy
When standing in via Cappello in Verona, you face the Palazzo Negri building. Inside this eighteenth-century landmark is the innovative, functional and attractive Mezzanine Coworking. This shared work space was created on the mezzanine floor and it overlooks the interior courtyard of the building.
When taking on the Mezzanine Coworking project, Giulia Urciuoli and Andrea Pezzoli of the co.arch studio, first had to remove all the plasters, paintings, false ceilings and floors that had accumulated over the years in order to expose the original beams and framework. They then transformed the entire floor into a coworking space, with both shared desks and private offices, as well as an informal meeting room.
They chose to cover the floors with Tarkett's iQ Surface homogeneous vinyl flooring. It is a highly durable and resistant floor covering that is recyclable and ideal for work environments, since it guarantees an excellent indoor air quality, thanks to low VOC emissions. Its dotted design can create a continuous surface with a fun pattern reminiscent of the typical granite floors of Venetian palaces.
Photographer: Diambra Mariani
Making conscious choices. For people and planet.
Tarkett Human-Conscious Design®.
About
Discover how the elegant Tarkett IQ Surface vinyl flooring fully blended into the modern décor of the magnificent Mezzanine Coworking in the centre of Verona.
Designer/ Architect
co.arch studio / Giulia Urciuoli e Andrea Pezzoli