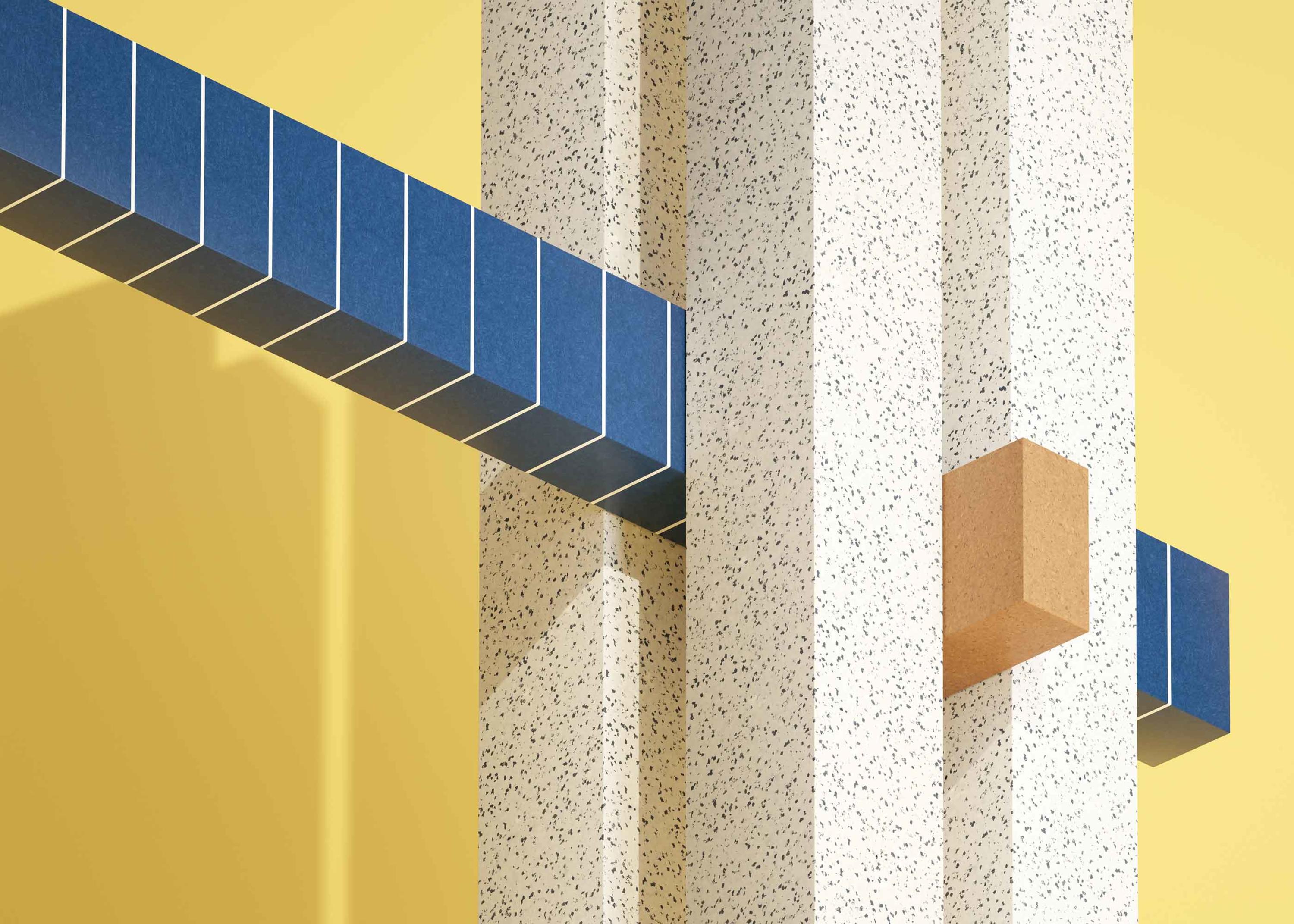 PLAY & NATURAL BOND
Inspiration for architectural designs
In the beginning of 2020 we at Tarkett started a project in collaboration with Note Design Studio, under the name "Natural Bond". A project meant to be a forum for change, created to open up ideas and discussions that could contribute to a sustainable, circular transformation in design, architecture and society.
It comes together in the new Tarkett Human-Conscious designTM manifesto, to stand with present and future generations. To create flooring that is good for people and for the planet. And to do it every day. The aim for Play is to use this as a base and deliver inspiration for safer and healthier spaces, in which people can reach their full potential. We wanted to draw inspiration from bonds and the links within nature as a design idea to examine the things which hold not just design together but society. From the big picture to the elements that we can't see but know are there.
 
"Natural Bond", the Circularity interpreted by Note Design Studio.
MICRO - MATERIAL EXPLORATION
Play begins by looking at bonds at a Micro level, and the inspiration that comes from material exploration.
Close, closer and closer still. The relationship between the microscopic elements that combine to make something bigger than the sum of their parts.
Once you understand the composition of a material, your design process takes on a whole new dimension. The journey into the microscopic uncovers forms and landscapes that can kickstart exciting, uncharted inspirational reference points. It's like waking from a dream to find yourself in a whole new world of colour, shape and construction. The bonds between the smallest elements can be the strongest of them all. They are never really static. Sometimes they may break down, to reform again stronger or altered as we develop and grow as people.
We journey onwards into Mezzo, where bonds take on a more decorative role, and look at circular production that drives us progressively forward.
The Union of Details. The bonds between materials, textures and objects, held together and connected to create impact and meaning. Balance and zen-like peace emerge from shapes that belong together.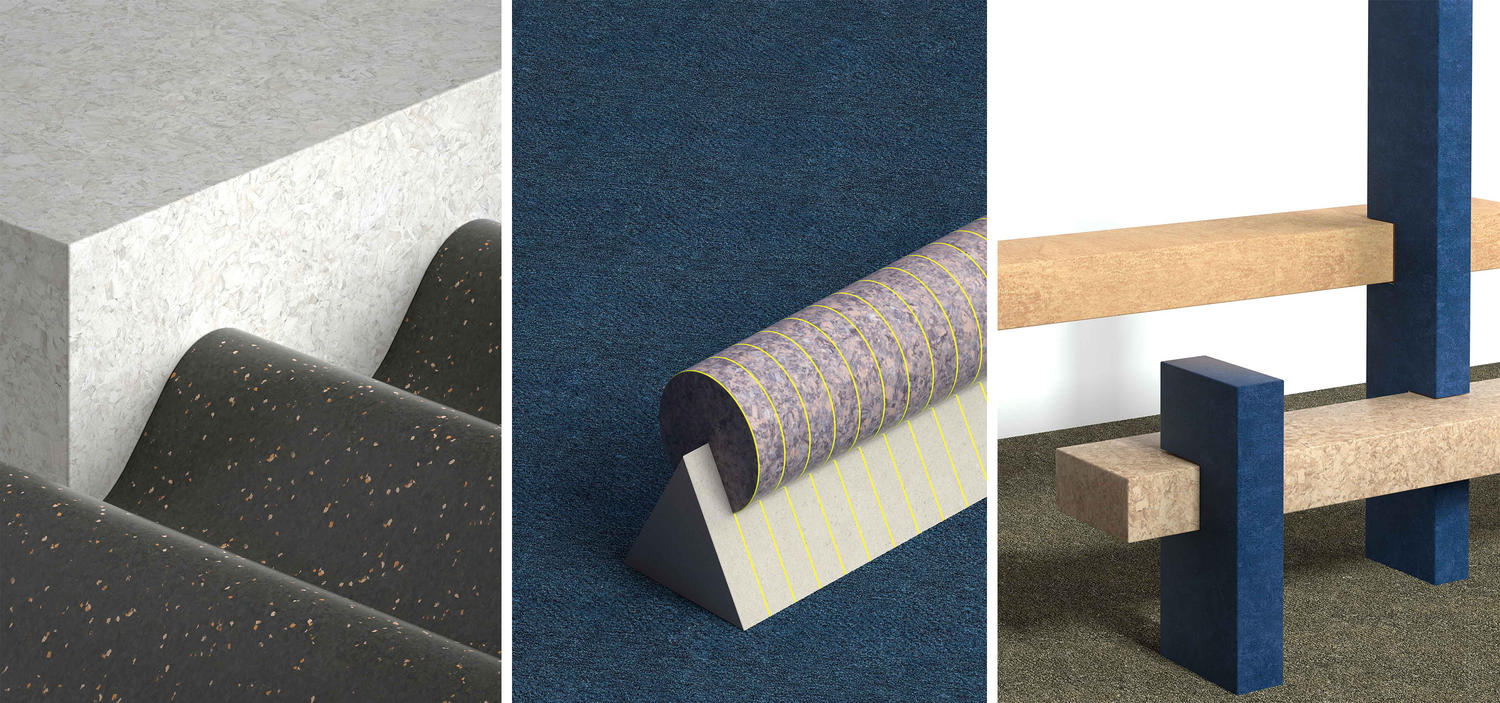 From the singular to the bonding of two or more materials. Here we examine the optical perspective as a source of inspiration. Overlays, cut-throughs, fusing and objects held in balance. Trace your mind through abstract joinery techniques and accents. Explore how bonds can be feature elements of spaces or objects. The bonds that forge our materials echo the bonds in nature, translating them into tools for design. But it's the bond which gives the character. The most inspiring pieces of architecture and design are brought to life by the bonds that make them real.

We're the best as a group of different individuals, and this carries through into the spaces where we live, work and play.
MACRO - WIDER PERSPECTIVE
And finally, Play brings things into a wider perspective, combining the Micro and the Mezzo into vistas, landscapes and spaces.
 
The Knowledge in the Grand. Connections between people and our environment, interiors, exteriors, colours and atmosphere, the links between the natural and the manmade
The logical conclusion, the holistic big picture thinking where elements come together as one coherent vision. A dreamscape where things are not always as they seem? Challenge your perceptions of reality and sculpt your own new normal while it's possible to still do so. We ask whether a digital realm needs to have rules? Can it be twisted and adapted by our intrinsic desire to break rules? Here is where we run wild, free to build new bonds and create the new ways of being.
Whether our bonds are physical or metaphorical, they sculpt our personal journeys and experiences.
Circularity is one of the cornerstones of forging a sustainably-focused enterprise. At Tarkett one central idea is to use less virgin materials and instead reuse existing resources. Circularity can be viewed as the natural evolution of our relationship to the theme of bonding. A way of creating innovative solutions and products.

Tarkett Human-Conscious Design™ is our commitment to stand with present and future generations. To create flooring and sports surfaces that are good for people and for the planet. And to do it every day.

Our Circular Selection used in our Playbook exemplifies the principles at the heart of our journey to the circular economy - designing out waste and pollution, keeping products and materials in use, and regenerating natural systems.

We've made sustainable flooring easy for you by pioneering post-use recycling technologies to close the loop on our products and bringing together our sustainable heroes in one comprehensive collection. This is just the beginning. We aim to expand this approach to other collections, as we continuously strive to implement new recycling technologies and take-back systems.
Circular Economy
Read more about why we love rubbish, where we see opportunity to remake it into beautiful floors, and how we strive to innovate and recycle flooring.
Making conscious choices. For people and the planet.
Tarkett Human-Conscious DesignTM