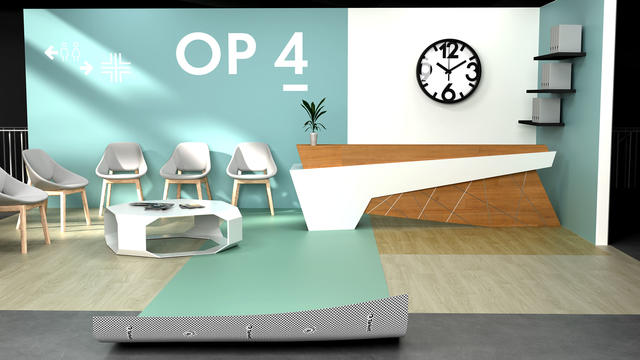 Tarkett goes full circle with 100% recyclable, loose-lay flooring
The new generation Excellence Genius loose-lay flooring range from Tarkett is entirely recyclable while delivering high performance and ease of installation.
In a fast-moving world, the way we use our indoor spaces is rapidly evolving. As the need for more modular, flexible spaces grows, building owners, architects, engineers and installers require agile solutions to conduct frequent refurbishments in short spaces of time. This is particularly important in sectors such as healthcare, aged care and education, where spaces are occupied all day, every day. And increasingly, our customers are seeking innovative, eco-designed flooring to meet their sustainability requirements, comply with more rigorous construction waste laws and achieve green building certifications.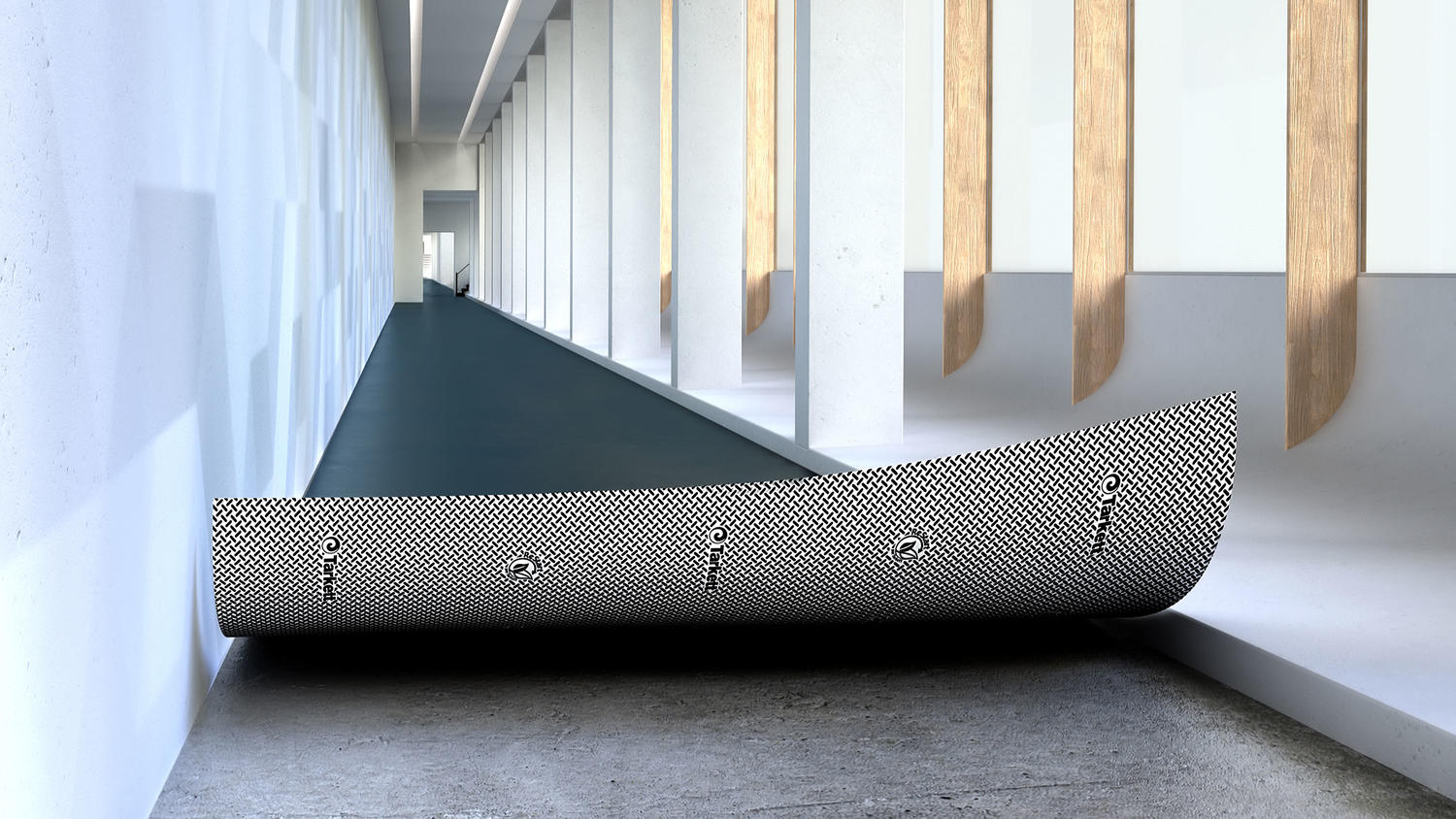 Moving to meet market needs
Tarkett has moved swiftly to respond to market needs by reinventing its classic Excellence loose-lay flooring range. Requiring no glue, the flooring can be installed quickly and easily on multiple subfloors and is also 100% recyclable once it reaches end of life. Designed specifically with durability in mind, it offers advanced performance and resistance in high traffic areas and for rolling loads.
"We worked closely with our partners and installers at each stage of the product development process to help ensure that our new generation of loose-lay flooring would meet their exact needs for flexibility, sustainability credentials and efficiency," explains Anne Riva, Product Development Manager, Tarkett. "In addition, Excellence Genius also contributes to healthier indoor spaces."
With VOC emissions 100 lower than European Union regulations, further reduced by the absence of glue, Excellence Genius contributes to improved indoor air quality both during and post-installation. It is also phthalate-free, respecting people's health and wellbeing as part of our Human-Conscious DesignTM approach, and contains more than 20% recycled content, saving natural resources.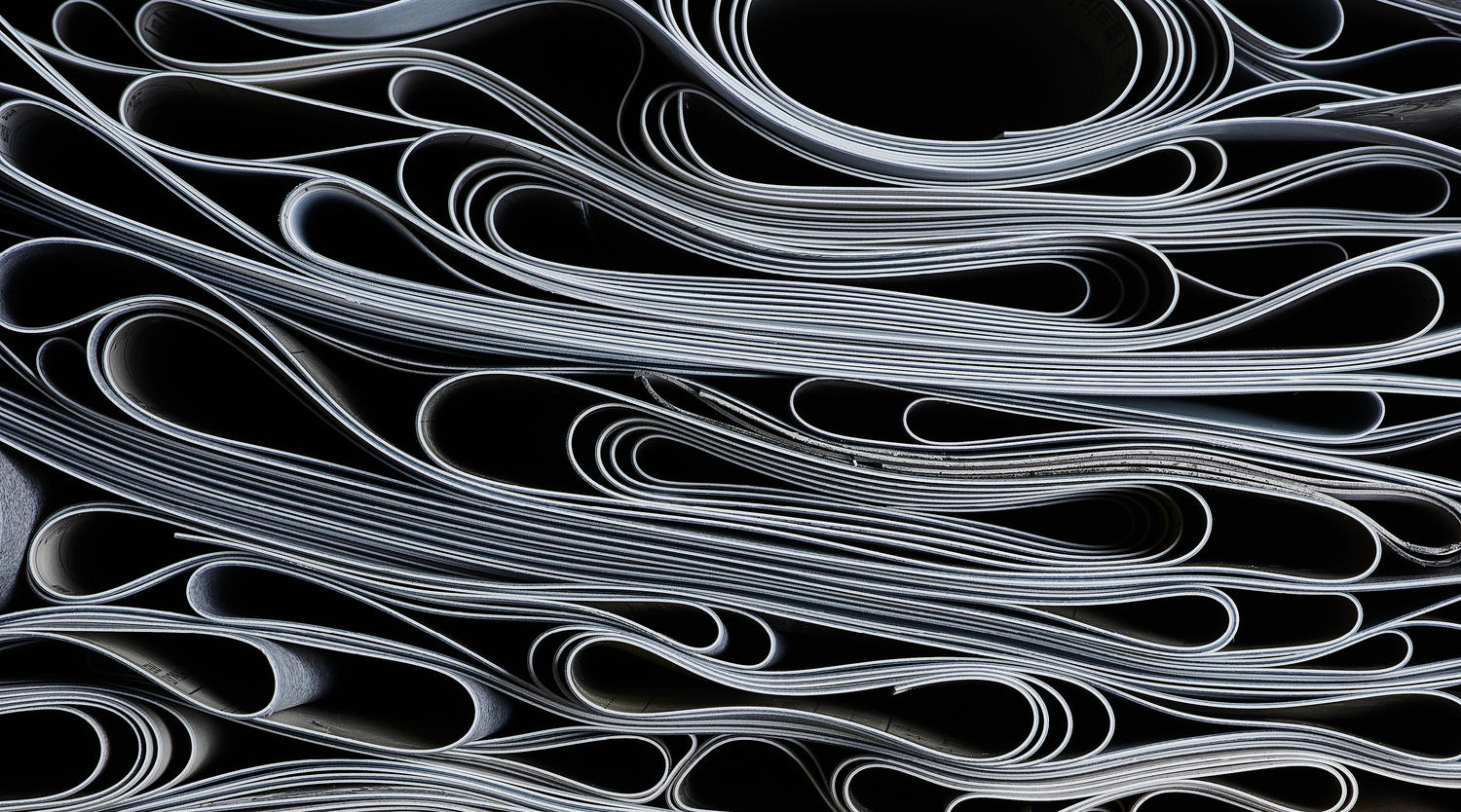 Designing for full post-consumer recyclability
To ensure its recyclability and maintain outstanding performance, the company's research and development teams conducted in-depth research to ensure that the product would be 100% recyclable, eliminating any potential incompatibility between materials, in line with Cradle to Cradle® eco-design principles.
"In redesigning our loose-lay collection, we are offering our customers a complete solution encompassing ease of installation, advanced performance and access to the circular economy, thanks to our free ReStart® take-back and recycling programme to ensure that the product is given a second life," says Elodie Jupin, Tarkett's Circular Economy Manager.
"Creating 100% recyclable products is also increasingly important as we seek to expand the volume of post-consumer flooring that we recycle. In the future, we aim for all our flooring to be recyclable, from manufacturing scraps to post-installation off-cuts and end-of-life flooring."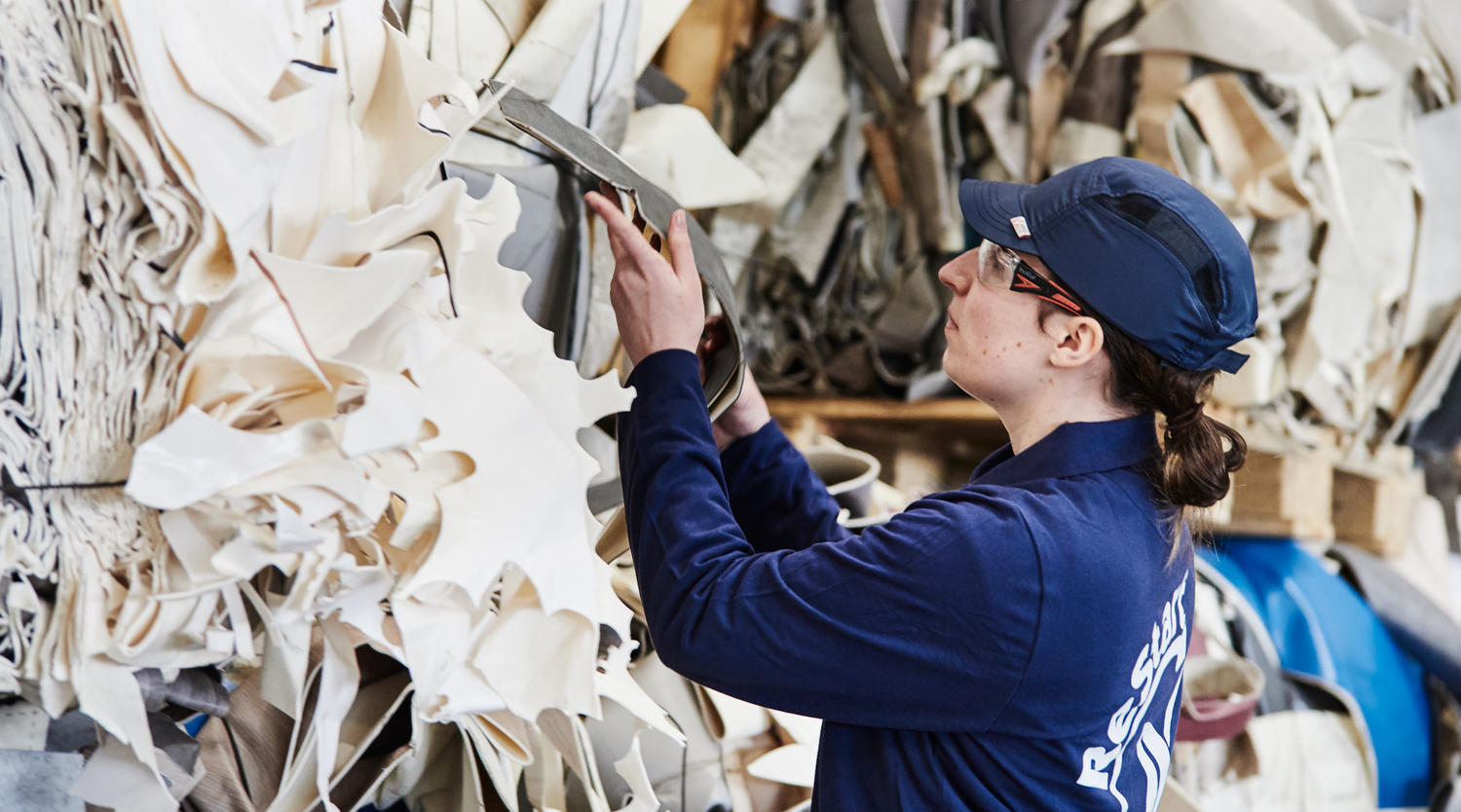 Recycling? You have the will. We have the way.
Post-installation off-cuts will be returned to Tarkett for recycling as standard. Meanwhile, customers will simply be able to call Tarkett to request the collection of post-consumer flooring. Once recaptured by Tarkett's ReStart®, which is in place in 16 countries* across Europe, the post-consumer Excellence Genius loose-lay flooring will be directed to Tarkett's dedicated recycling centre in Clervaux, Luxembourg.
The flooring is shredded, ground down, melted and re-processed into granules that will be used as raw materials in new flooring including Excellence Genius, as flooring underlay or in a range of products such as modular vinyl or other heterogeneous collections. Importantly, this helps to conserve natural resources and promote the circular economy.
The new generation of loose-lay flooring from Tarkett builds on the company's 30 years' experience in loose-lay flooring products to deliver an efficient, high-performing, easy-to-install product inspired by the regenerative ethos of the circular economy. Installed in 12 hospitals and schools across France, Belgium and Sweden, it has already started to prove its effectiveness.
*France, United Kingdom, Benelux, Spain, Italy, Germany, Austria, Switzerland, Sweden, Finland, Norway, Denmark, Portugal, Poland
Making conscious choices. For people and the planet.
Tarkett Human-Conscious DesignTM