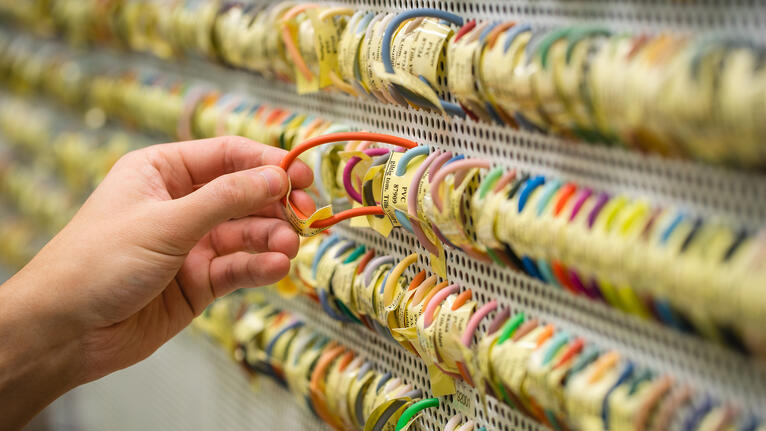 Welding Rods
Welding rods secure the junction between 2 rolls of flooring or wall and floor covering. Our selection of Welding rods includes solutions for Vinyl floors and sports floors, Linoleum floors and non-PVC thermoplastic floors.
What is a Weld Rod in Flooring ?
Weld rods are used to secure the junction between 2 rolls of resilient flooring and to prevent dirt and moisture from getting under two rolls of flooring.
A variety of weld rods exists to answer all the possible uses. For example, a Vinyl welding rod is made from PVC whereas a welding rod for Linoleum flooring is made from a thermal plastic material that needs to be installed differently. Choosing the right welding rod is necessary to avoid bad welds. Each welding rod also has a specific installation method. And all will increase the lifespan of the overall flooring by being strong seam sealers. 
Vinyl and Linoleum welding rods are available in a range of colors designed to complement or enhance the final product. 
Performing welding requires a good preparation. Many installation tools are necessary. Always, make sure to pay attention to installation and maintenance recommendations when choosing a welding rod. It will affect the lifespan of your overall flooring. 
Most of the installations will require hot welding. However, the way you apply the hot weld will vary on the type of flooring you're trying to stick together. For Linoleum, for example, it is important to use a hot air welding gun and heat it between 300-350°C.
Have a look at our videos on how to apply hot welding rods to find the proper protocol. 
Discover all the tips to perfectly hot weld for Linoleum flooring or to fit a skirting for vinyl. Learn how to install welding rods, skirtings, underlayers, and many more flooring accessories thanks to the Tarkett YouTube playlist.