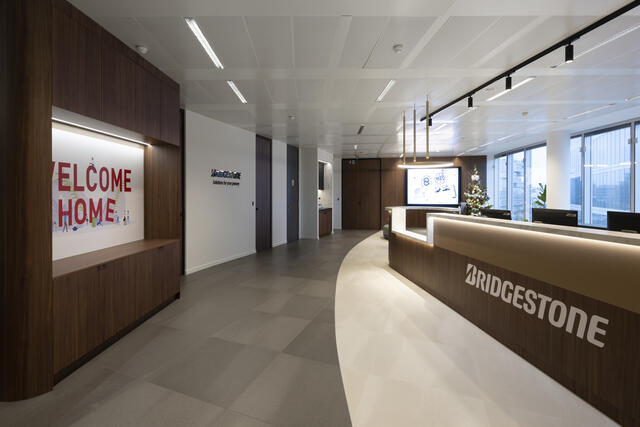 Bridgestone
2023 | Zaventem, Belgium
Bridgestone EMIA (Europe, Middle East, India and Africa), headquartered in Zaventem, Belgium has 10 regional offices and employs over 20,000 people.
The headquarters in Zaventem was recently renovated, by CBRE Workspace, and is now an open, modern and bright office area. 
It is covered in Tarkett's elegant and sound absorbing iD Square luxury vinyl tiles, which go perfectly with the DESSO Grezzo carpet tiles, thanks to their thickness and matching design. It is a carpet tile inspired by the rugged beauty of natural rocky landscapes.
Making conscious choices. For people and planet.
Tarkett Human-Conscious Design®.
About
Discover the newly renovated, Bridgestone headquarters, designed with Tarkett's iD Square and DESSO carpet tiles.
Designer/ Architect
CBRE Workspace
Contractor
SPRL GMT – David Luyten
Building owner
Bridgestone