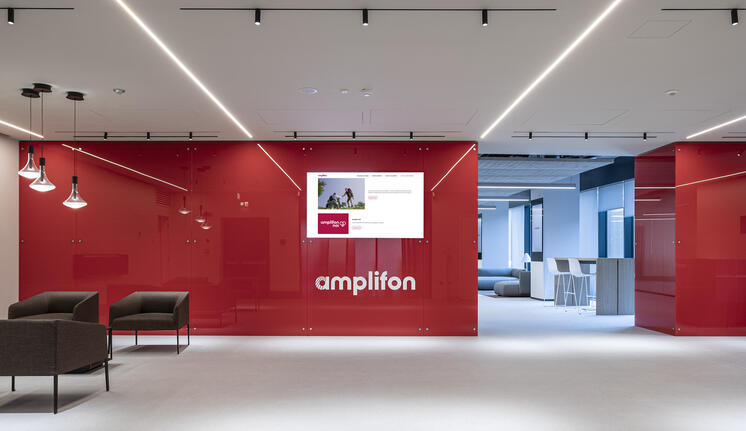 Amplifon Headquarters
2022 | Milan, Italy
Amplifon, a leading hearing solutions company, has renovated its Milan headquarters. The project was carried out by the 967arch architecture studio with the goal of creating a more collaborative and communicative space.
The building, consisting of five floors above ground and two underground, was completely renovated. The areas dedicated to the offices were reorganized to create a more dynamic and open work space.
Tarkett's iD Square, in light grey and with a large plate size (100x100cm), was chosen for its capacity to enhance the flooring space of large rooms. The flooring was installed on a raised subfloor.
The iD Square collection was selected, because it represents the perfect combination of acoustic and aesthetic performance. In addition to its advanced technical and design features, iD Square is 100% recyclable, made without phthalates and perfect for work environments, thanks to its low VOC emissions and excellent indoor air quality.
Photos: Fausto Mazza
Making conscious choices. For people and planet.
Tarkett Human-Conscious Design®.
About
Read about the newly renovated Amplifon headquarters in Milan, Italy and how Tarkett's iD Square, 100% recyclable flooring is perfect for this workspace.
Designer/ Architect
967arch