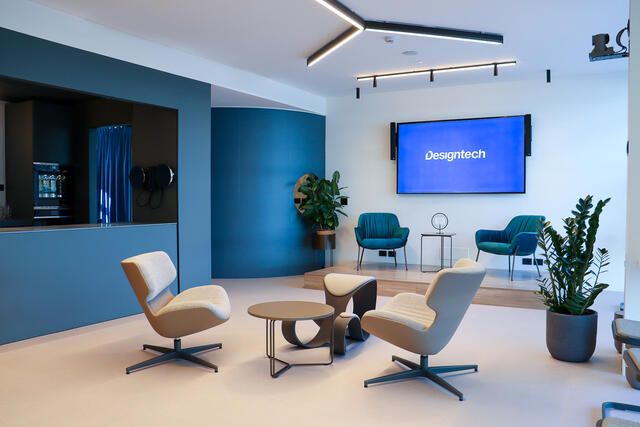 C.space
2023 | Milano, Italy
Designtech is a hub of technological innovation in the design sector and it just opened C.space, a technological lounge in the heart of Milan's Certosa district. The space is dedicated to the creation of podcasts, events, workshops, team building sessions and many more collaborative projects.
 Conceived by architects Andrea Pezzoli and Giulia Urciuoli of Co.arch Studio, the new space was created with an experimental and alternative concept that aims to connect the physical space with technology. Maximum flexibility and a focus on connectivity, was the main focus, however the space remains cozy and welcoming.
The Chambray Gray Beige from Tarkett's iD Square collection was selected in a neutral shade to help contribute to the warmness of the space. What's more, it blends in perfectly with all the furniture.
photographer: Luca Privitera 
Photos n° 11,12,13: Greta Pesarini
Making conscious choices. For people and planet.
Tarkett Human-Conscious Design®.
About
Discover a modern and trendy workspace, covered in Tarkett's iD Square, highlighting new technology and connectivity in the design sector.
Designer/ Architect
co.arch studio / Giulia Urciuoli e Andrea Pezzoli
Building owner
Designtech