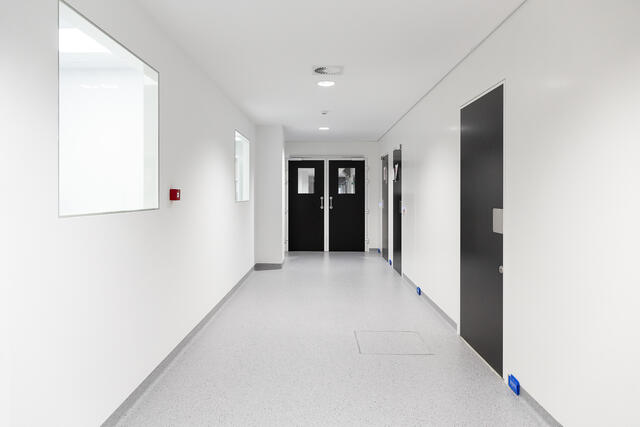 EyeD Pharma
2022 | Liege, Belgium
EyeD Pharma
The pharmaceutical company EyeD Pharma, located on the outskirts of Liège, specializes in innovative ophthalmology products. They are a notable partner of Bausch & Lomb (in Belgium and Luxembourg) and for several years have been collaborating with ophthalmology specialists, hoping to create new therapeutic solutions.
Sustainable flooring
Tarkett's iQ Granit was selected for its durability, its resistance to stains and easy maintenance, making it perfect for education and healthcare institutions. Additionally, as part of the iQ range, it requires no polishing or waxing and is recyclable after use. Of course its latest designs gave the laboratory its sophisticated and elegant look. 
Making conscious choices. For people and planet.
Tarkett Human-Conscious Design®.
About
Read about how Tarkett's iQ Granit flooring transformed EyeD Pharma into a sophisticated and elegant space.
Designer/ Architect
Frederik Seéquaris - Greisch Architecture
Building owner
EyeD Pharma