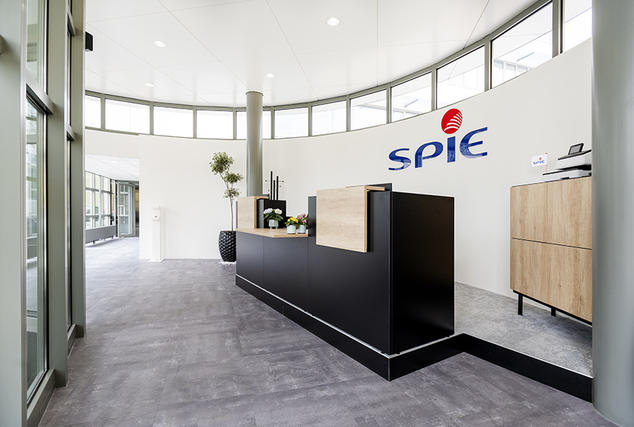 Spie Utrecht
2021 | Utrecht, Netherlands
SPIE Nederland is a subsidiary of the SPIE Group, the independent European leader in multi-technical services in energy and communication.
Monique Hogendoorn, an interior architect, in collaboration with VEPA, designed the interior of SPIE Utrecht, located in Kobaltweg.
Different Tarkett floors were used, including DESSO Desert and the unique Desso & Ex carpet. Additionally, the stylish iD Inspiration Loose-Lay was used in combination with the extremely durable iD Revolution.
Fastfloor Projects B.V. is responsible for the professional processing of the floors.
Making conscious choices. For people and planet.
Tarkett Human-Conscious DesignTM.
About
Discover the spacious offices of SPIE Utrecht, where different Tarkett floors were installed to bring design, durability and brightness to the space.
Designer/ Architect
Monique Hogedoorn / VEPA
Contractor
Fastfloor Projects B.V.