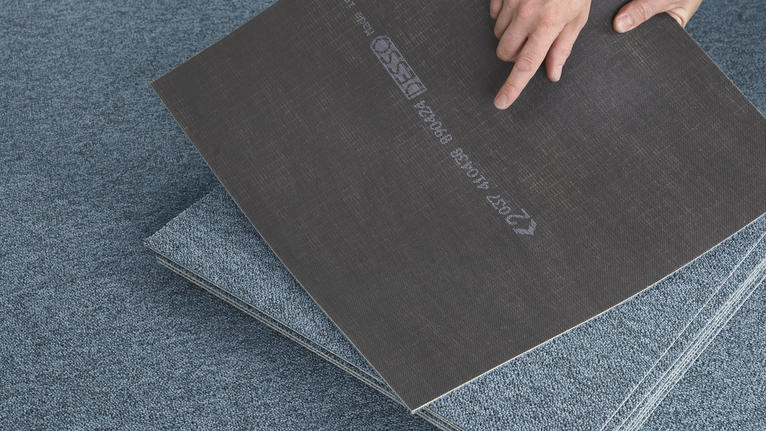 EcoBase is our 100% recyclable Cradle to Cradle Gold-certifiedTM carpets tile backing. Made with entirely positively defined1 ingredients, it has achieved Cradle to Cradle® Platinum level for material health, helping to create a healthier, flourishing work space, as health and safety moves up the workplace agenda. In Europe, wellbeing is now the biggest priority for office-based organisations2.
Following a unique collaboration with Dutch drinking water companies to upcycle chalk, EcoBase now contains 80% positively defined chalk, which is itself derived from 100% defined recycled materials.
Lloyd's Register assured the EcoBase backing as 100% recyclable and the chalk as 100% pre-consumer recycled material.
As part of a sustainable, people-friendly flooring solution, EcoBase can contribute to both promoting workplace productivity and satisfaction, and achieving sustainable building standards including BREEAM, LEED and WELL
Available for the entire carpet tile range, every material used to make EcoBase can be safely recycled at our own recycling facility with no loss of quality, generating fewer carbon emissions than creating new carpet from scratch.
Ultimately, switching to EcoBase enables Tarkett and our customers to 'close the loop' and contribute to the circular economy.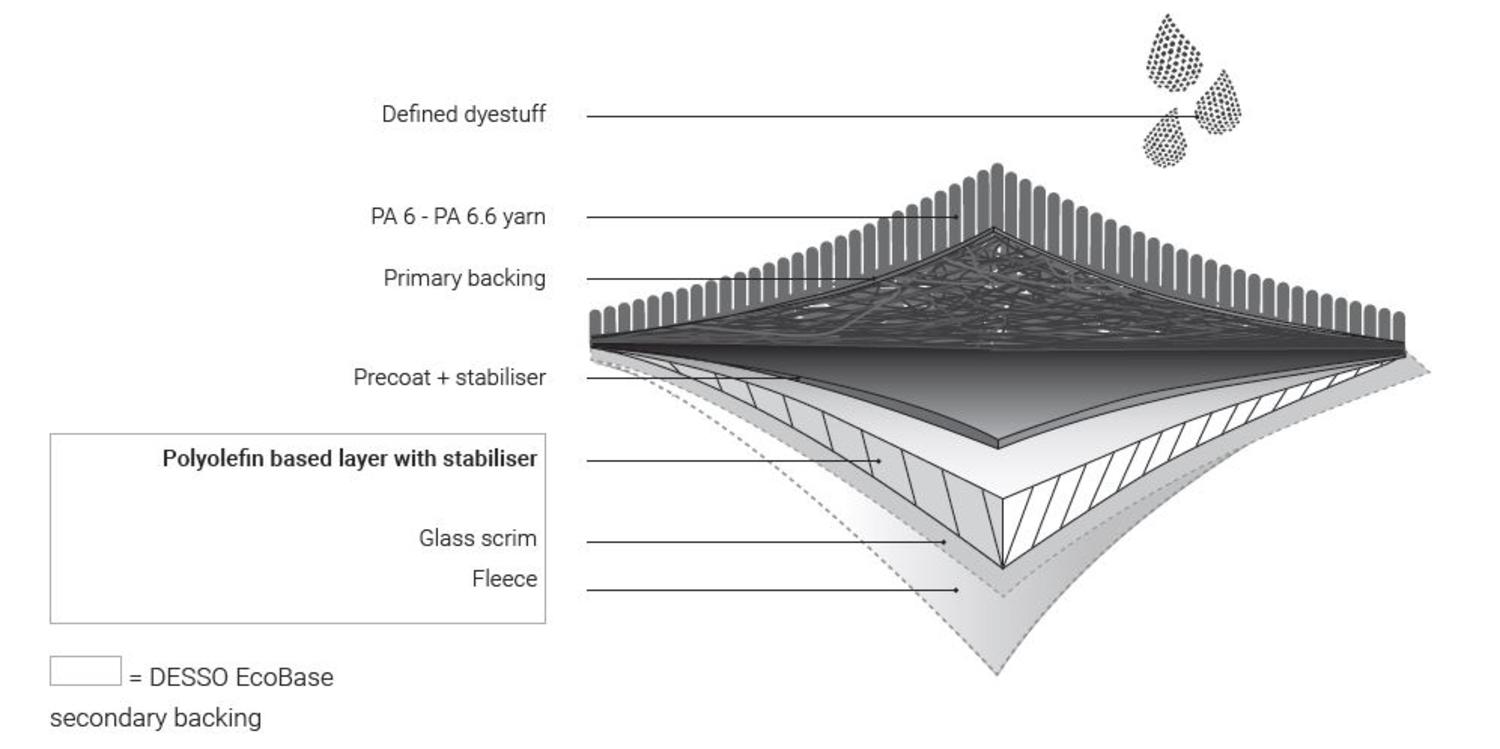 EcoBase in 3 key figures
EcoBase is 100% recyclable at our purpose-built production line in Waalwijk
EcoBase is Cradle to Cradle Gold-certifiedTM with 100% positively defined materials and Platinum level for material health
Recycling EcoBase-backed carpet tiles generates CO2 savings3 up to 20% per product cycle compared to co-generation of EcoBase in the cement industry.
1) Positively defined = all ingredients have been assessed as either Green (optimal) or yellow (tolerable) according to the Cradle to Cradle® assessment criteria. As described in Cradle to Cradle® CertifiedCM Product Standard Version 3.1
2) According to 44% of respondents to a survey of 2,500 office workers, commissioned by Tarkett
3) Verified by Dr. Eva Schmincke, a 3rd party that verifies Carpet Environmental Product Declarations