Renovating our global headquarters with employees and planet's wellbeing at heart.
Everything is always evolving, especially the workplace, and we too, are always looking for new horizons. September 2021 marked the end of our renovation works in our EMEA and France headquarters. In keeping with our Tarkett Human Conscious-DesignTM approach, our newly refurbished offices offer our employees a creative, collaborative environment, designed with human health and the environment in mind. Office renovation is a lot more than just aesthetics. As we all collectively recover from the pandemic, it was particularly important for us to incorporate positive designs, colours, and natural surroundings for employees to thrive. Let's take a look at how our offices reflect Human Conscious Design.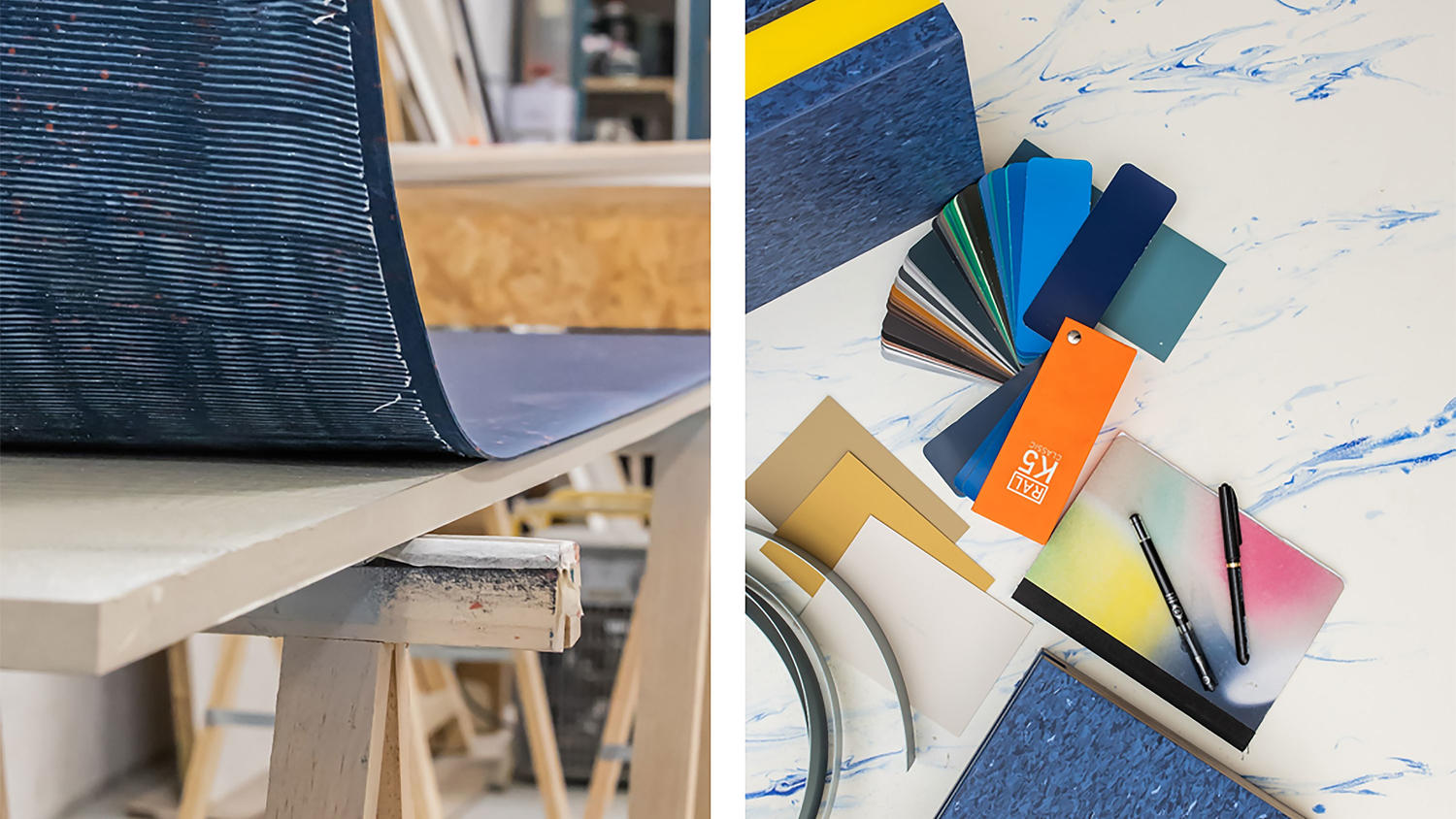 A deep human understanding: designed for employees to flourish.
To create a modern workplace that meets our employees' needs, we worked with people across the company to better understand their daily routines and the way they work. We also collaborated closely with Kardham, a global building project company with extensive expertise in refurbishment projects.
Together, we've designed and created multiple spaces - such as multi-purpose rooms, flex offices, creativity rooms, as well as areas designed for stand-up meetings and phone boxes to make quiet calls - to help employees find inspiration, work flexibly, collaborate and enjoy moments of peace and quiet.
And knowing how the outdoors inspires our employees, we've leveraged the creative potential of Tarkett's flooring collections to bring the tranquillity of nature and the energy of the city together to enhance our difference spaces. We've used natural colours, soft and subtle hues for peace and concentration, created a playful atmosphere to promote interaction, and partnered with artisans to create tailor-made furniture with Tarkett materials – from meeting room tables to large desks.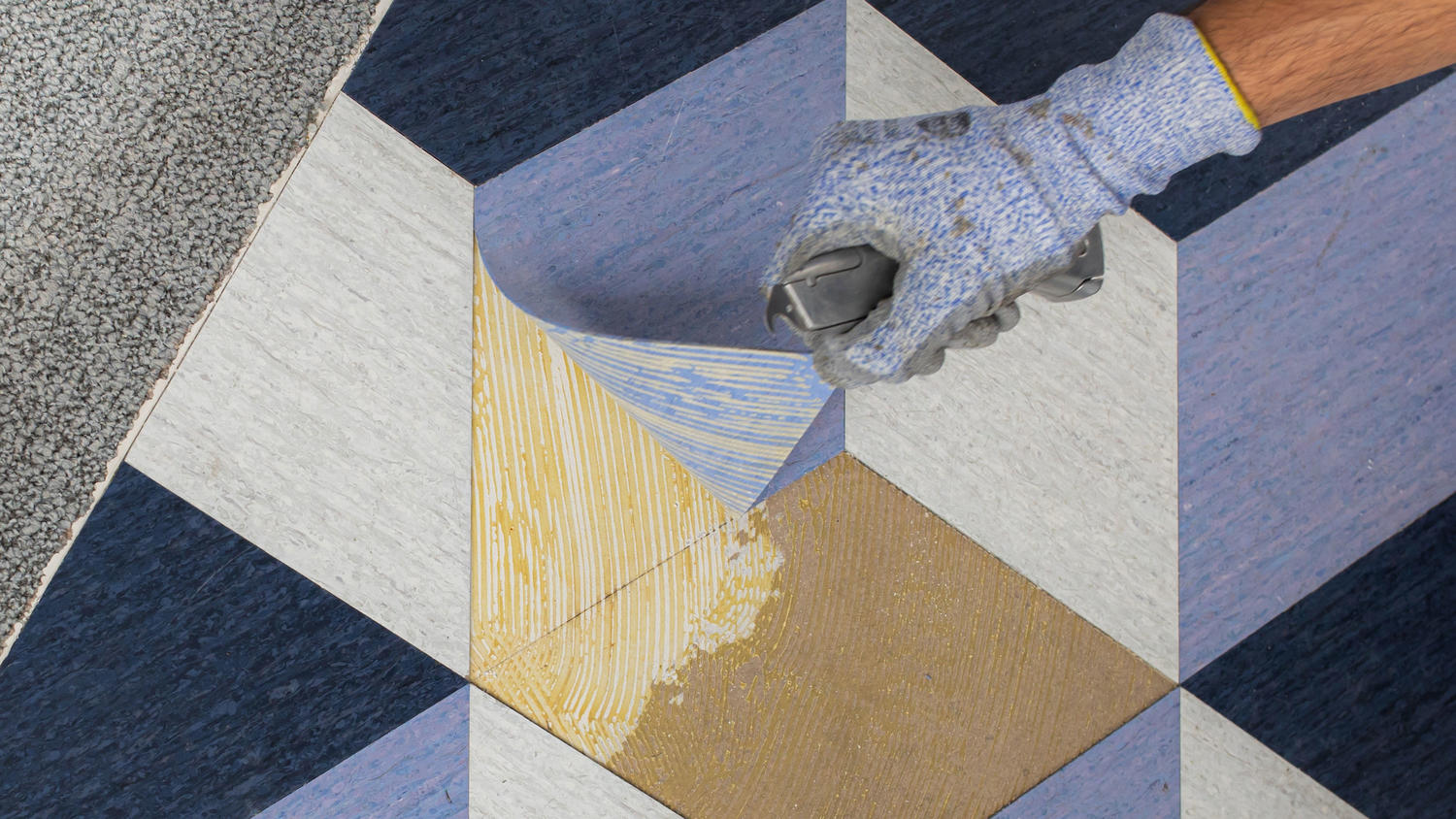 Making conscious choices for people and planet.
We are strong advocates of the circular economy and we aim to contribute to a carbon neutral world. Recycling our flooring plays a major role in tackling climate change. Through our established ReStart® take-back and recycling programme, we have recaptured La Défense flooring products (both installation offcuts and old flooring materials), ready to give them a second lease of life in new products.

We're sending 5,000 m2 of carpet tiles – enough to fill a football field – to our site in Waalwijk, the Netherlands, where we'll separate and recycle the yarn and send the backing for use in the cement industry. The recycling benefits amount to 30 tonnes1 of CO2 saved, that's the equivalent of travelling by car three times around the earth. Similarly, we've recaptured 3,800 m2 of vinyl products ready to be sent to our Clervaux and Ronneby facilities. That's enough vinyl to cover 6 tennis courts.
Using the latest technology at Ronneby, we'll process old homogeneous flooring (post-2011) into granules to create new flooring. Our old linoleum floors are sent to Narni, Italy to be recycled into new linoleum. Meanwhile, we're sending old glued heterogeneous and LVT flooring to Ronneby to be used as part of Tarkett's recycling research and innovation programme.
We've taken the same conscious approach to recycling our furniture, too, reusing around half of it in the new setting, and donating the rest to employees, other Tarkett sites and charities.
Supporting customers every step of the way.
Our new offices demonstrate our ability to leverage our products to create a beautiful, pleasant space to work, reflecting our identity while showcasing our products in a workplace environment. Employees, customers and visitors will be able to enjoy and experience our iconic collections in a real life setting. In particular, with customers at the heart of everything we do, we've created a showroom to welcome customers to our HQ, where they can easily see our collections in one place.
It's the ideal opportunity to discover Tarkett Human Conscious-DesignTM.
1 6.0 kg CO2eq/sqm recycled
Making conscious choices. For people and planet.
Tarkett Human-Conscious DesignTM