REAL CASES REALIZED WITH AQUARELLE WALL HFS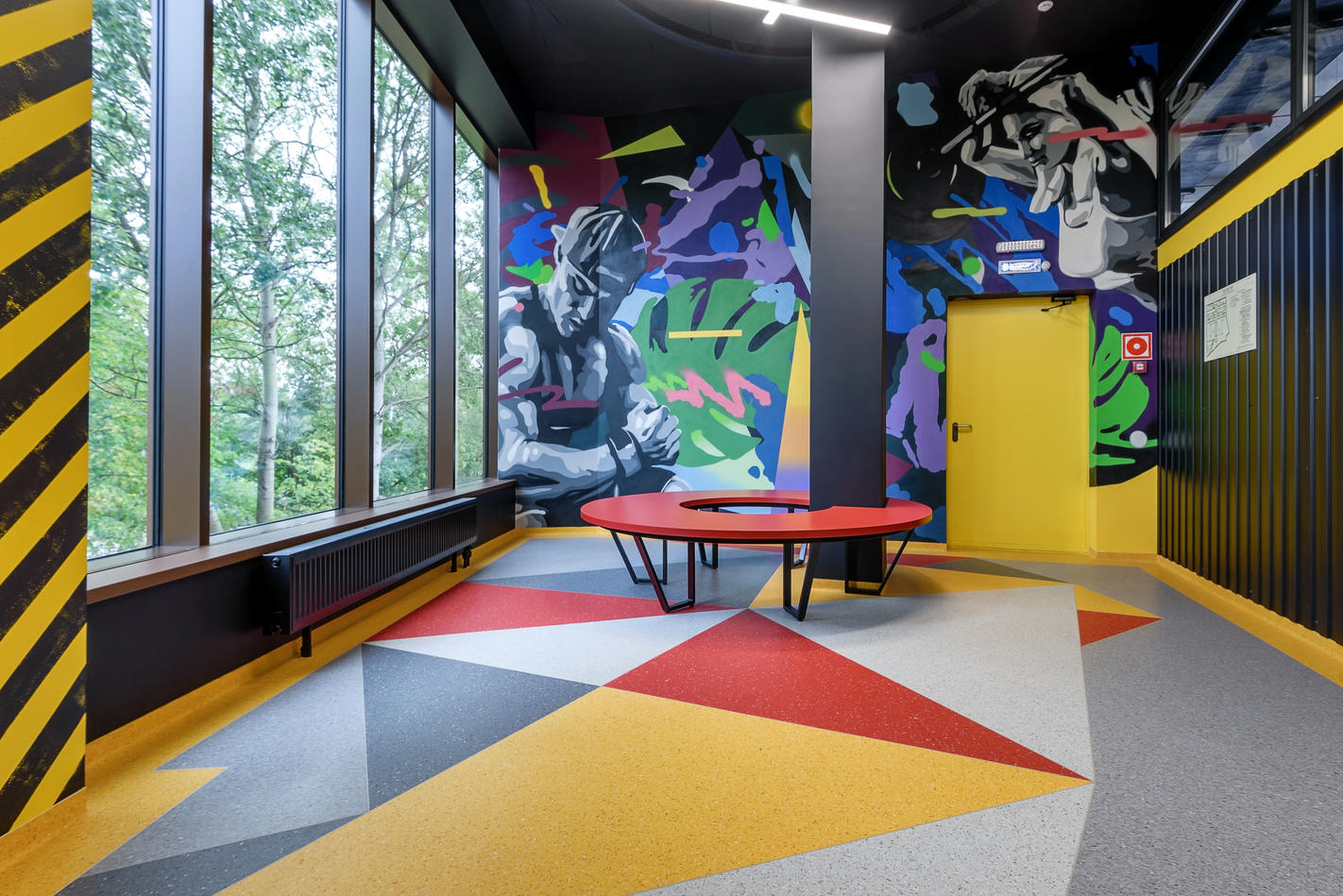 ATLETIKA FITNESS-CENTRE FOR EXERCISING AND RELAXING
The ATLETIKA Fitness-Centre is a new three-stores sports club in the town of Kaliningrad with limitless opportunities for exercising and inspiration thanks to space-zoning concept.
TECHNICAL AND ENVIRONMENTAL SPECIFICATIONS
UNDERSTAND THE AQUARELLE WALL HFS
Available in a range of invigorating colours and modern designs, Aquarelle Wall HFS is a waterproof vinyl wall covering for use in wet areas such as collective showers, locker rooms, collective housing and healthcare facilities. This hygienic wall covering is easy to maintain and resistant to scratches and stains. Part of an all-inclusive wetroom concept including coordinated floors and accessories.
The AQUARELLE WALL HFS Vogue LIGHT BEIGE is suitable for applications in: